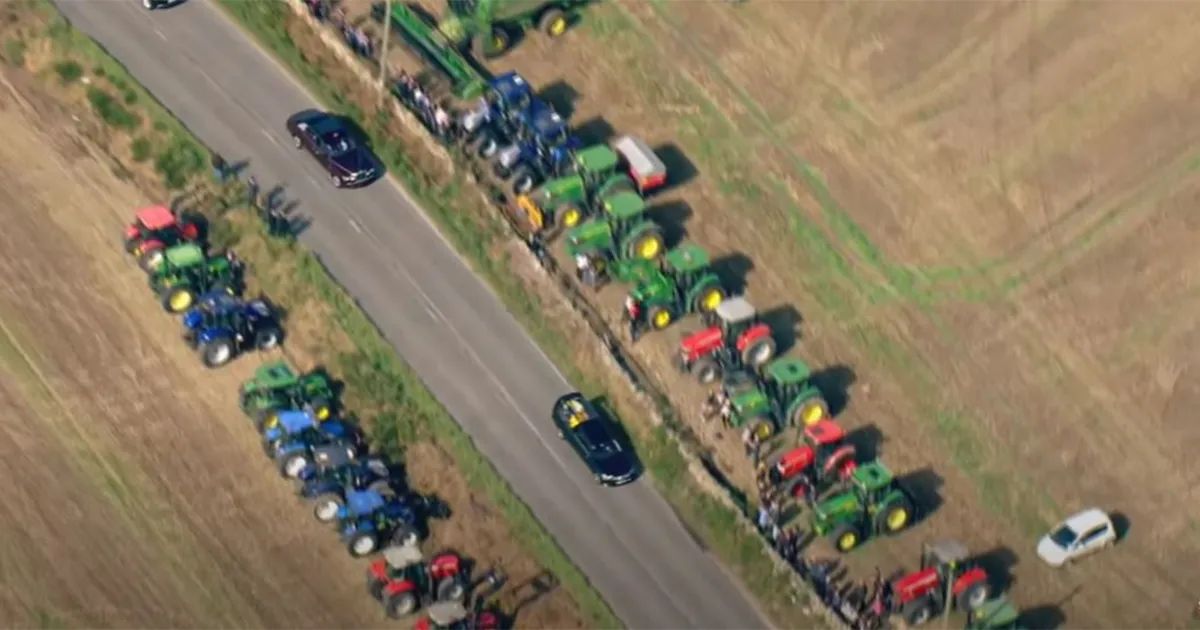 UK Farmers Provide Tractor Guard of Honor for Late Queen
September 19, 2022
With the passing of Queen Elizabeth II on September 8, 2022, Scottish farmers have paid tribute to her majesty with a tractor guard of honor as her coffin passed by the Aberdeenshire, Scotland, countryside on its way to Balmoral Castle in Edinburgh.
According to Farms.com, the tractor guard of honor was the brainchild of the NFU (National Farmers' Union) of Scotland, an organization that promotes and protects the interests of the country's farming industry. Formed in 1913, it was approximately 10,000 ag and ag-related members.
As the late queen's coffin traveled via a funeral cortege motorcade, the NFU tractor guard of honor was set up alongside the roadside between Banchory and Aberdeen—an area her majesty is reported to have adored.
NFU Scotland praised those farmers for their "remarkable display of respect and affection for Her Majesty", with dozens of tractors participating in the guard of honor.
Martin Kennedy, president of NFU Scotland, said that Queen Elizabeth II was a vocal supporter of farming, rural life, and the countryside.
"Her service to farming and rural communities up and down the country will not be forgotten," stated Kennedy.
Source: USAgNet