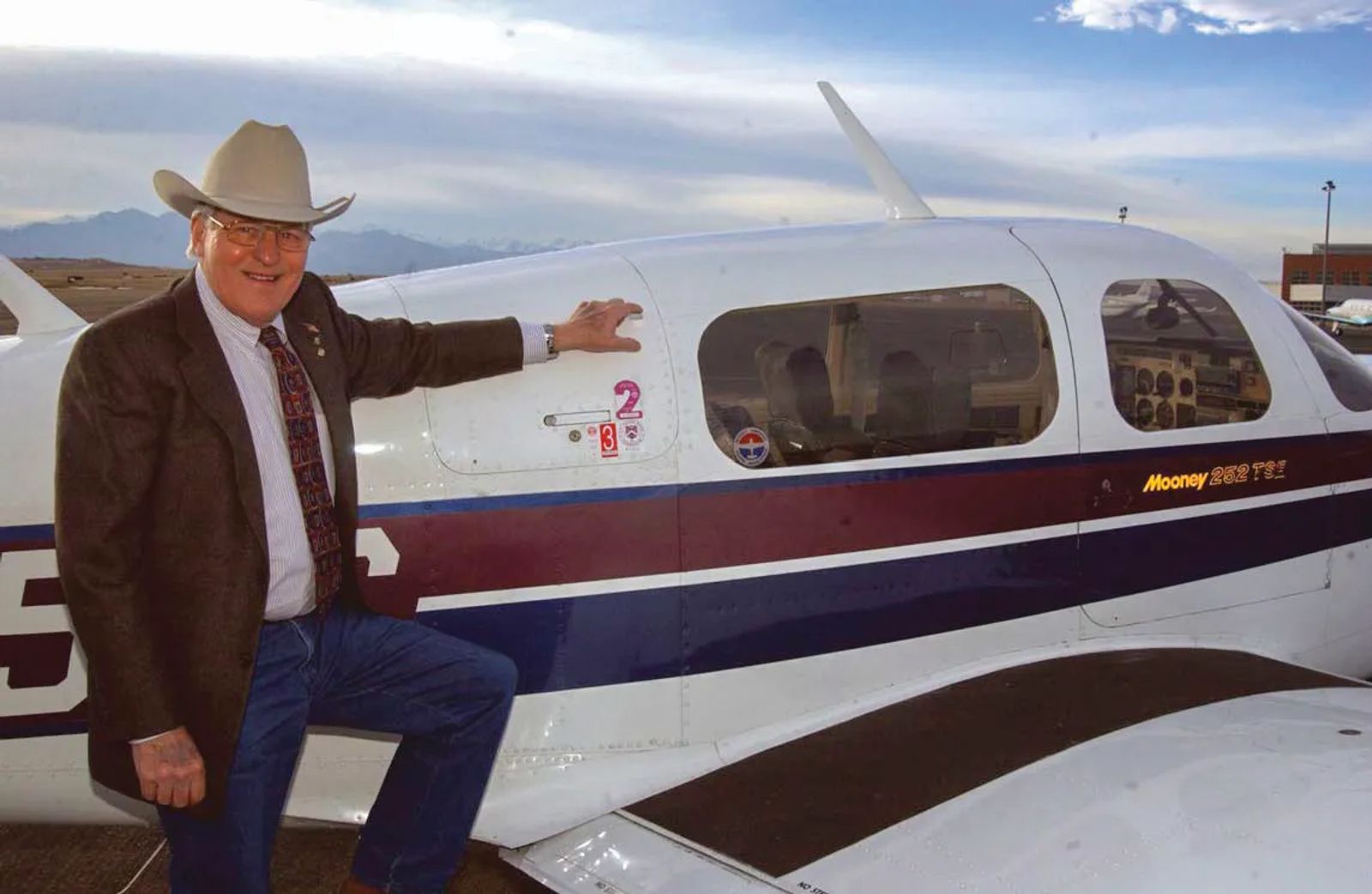 The Western Ag Network has deep roots in Agriculture and Rural America.
That's because it used to be the Evan Slack Network founded in 1985 by NAFB hall-of-fame farm broadcaster Evan Slack.
Evan's radio career spanned 68 years and during that time, he broadcasted from 45 states, 4 Canadian Provinces and Australia.
Not only did he interview thousands of farmers and ranchers during his career, but also several celebrities and politicians like John Wayne, Elvis Presley and President George H.W. Bush.
Once he got his pilot's license in 1967, he literally took off and flew the friendly skies of this country bringing his own brand of personal charm to the airwaves via the airways.
The freedom of flight helped Evan become an agricultural radio network pioneer in the west, working to establish network programming specifically targeted for the farmers and ranchers of this region in the early 1970s.
Evan's love of flying allowed him to cover the entire western farm and ranch territory and he quickly became a well-loved radio personality with the slogan "On the Air and In the Air."
In 2016, Evan asked another well-known farm broadcaster Russell Nemetz to be part of his broadcast team. Russell graciously accepted and this allowed Evan to enjoy more time off-air with his friends and the love of his life Carolyn Browne. Russell eventually purchased the Evan Slack Network and rebranded it the Western Ag Network.
The legendary Evan Slack passed away in 2020 at the age of 86. But his legacy continues on with the Western Ag Network and it's vast coverage area that includes the original Evan Slack Network footprint.
Award-Winning Broadcast Team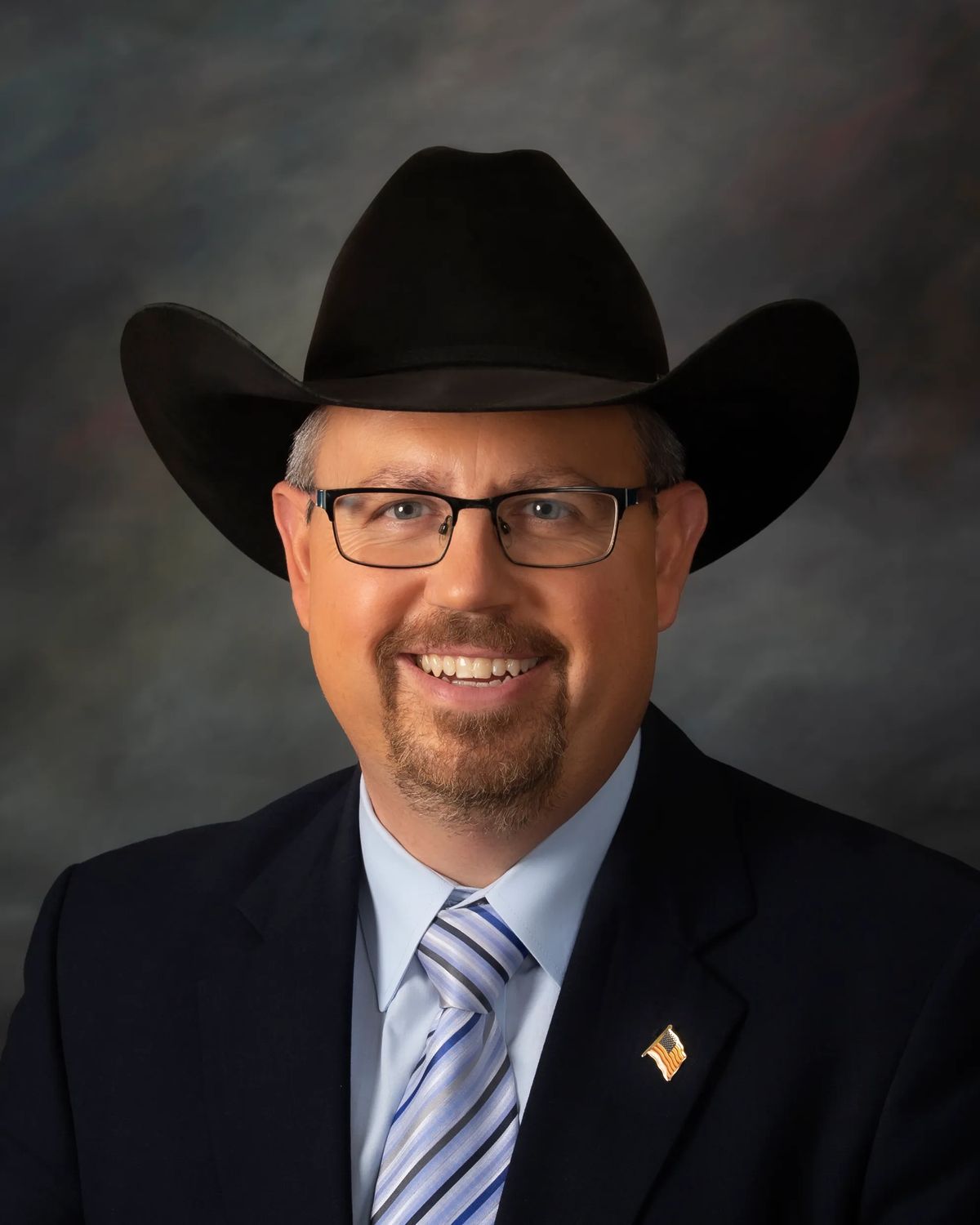 Russell Nemetz

Russell Nemetz
Telling agriculture's story is what Russell Nemetz does best. As an award winning NAFB farm broadcaster, he takes great pride in being one of agriculture's biggest advocates.
Raised along the Milk River near Chinook, Montana, production agriculture has always been part of his life. In fact, his family continues to run a cow/calf operation there.
Russell earned his bachelor's degree in Communications from Montana State University-Billings.
For over 20 years, he was part of the Northern Ag Network's farm broadcast team in Billings, MT; the majority of those years as it's Ag Director.
In 2019, he had the opportunity to assume operation and eventually purchase the Evan Slack Network; another well-known Ag Radio Network in the Rocky Mountain West and Northern Plains. In 2020, it was re-branded as the Western Ag Network.
Today, he provides daily Ag radio programs on the Western Ag Network in Billings, Mont; and the Ag Information Network in Walla Walla, Wash.
These programs are heard in Alabama, California, Colorado, Florida, Georgia, Idaho, Montana, Nebraska, North Dakota, New Mexico, South Dakota, Oregon, Utah, Washington State and Wyoming.
His television broadcasts are seen statewide on the Montana Television Network. He also makes regular appearances on national television broadcasts like Cattlemen to Cattlemen, This Week in Agribusiness, Market Day Report and Rural Evening News all seen on RFD-TV.
He's had the opportunity to report on Agriculture from across the region, the United States and has been on trade missions to Canada, Colombia, Costa Rica, Italy, Japan, Mexico, Morocco, Nigeria, Peru, Russia and Taiwan.
Russell resides with his family in Billings, Mont.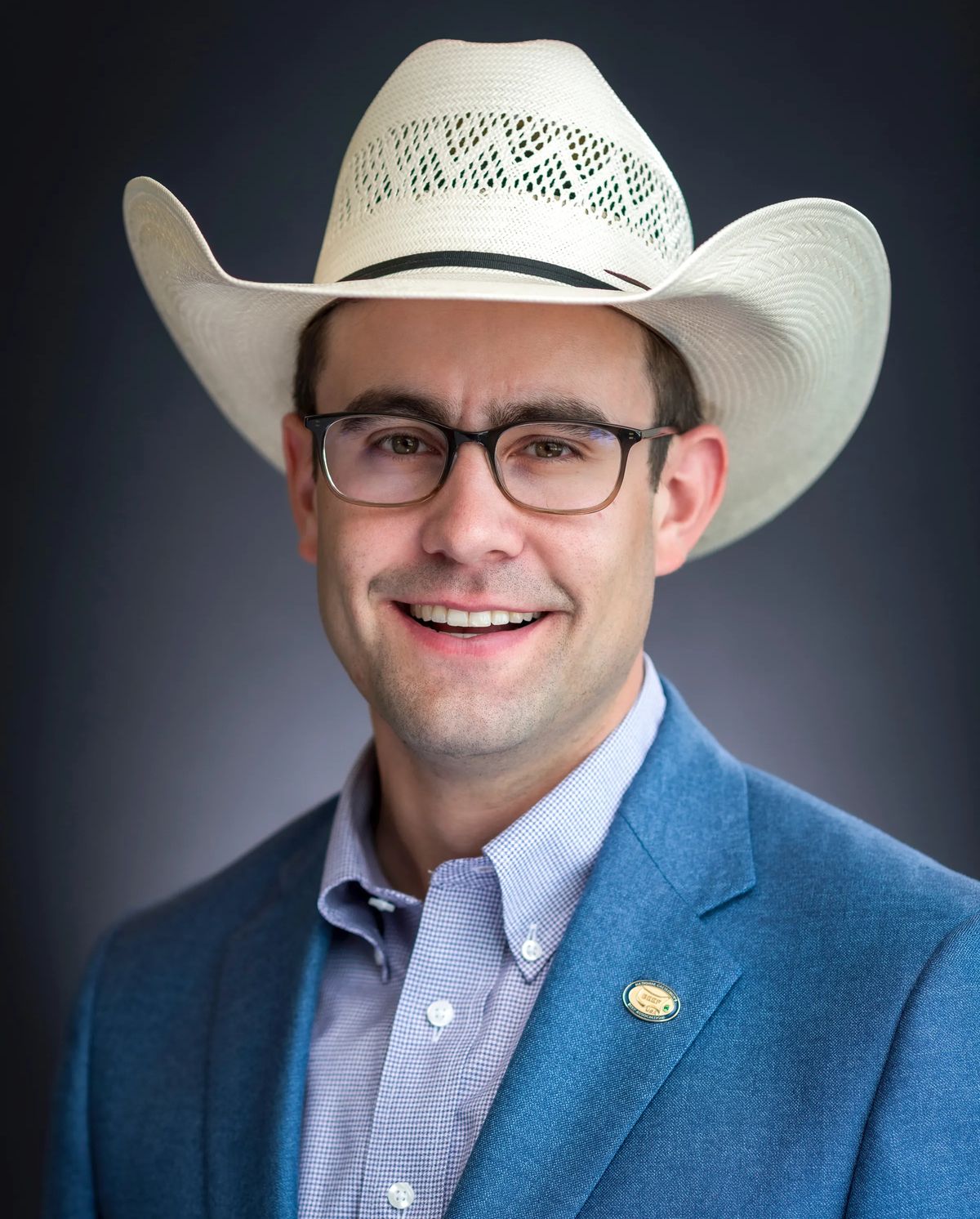 Lane Nordlund

Lane Nordlund
Lane Nordlund is a trusted and respected figure in the agriculture community. As an award-winning multimedia farm broadcaster, he serves rural America by sharing the important information farmers and ranchers need to be successful.
Lane, born and raised in Central Montana, has been involved in production agriculture his entire life. He had the honor of being elected as the Montana FFA State President and was also the National FFA Officer Candidate for the State of Montana.
While attending Montana State University-Bozeman he earned a degree in Agricultural Education-Relations. From there he began his career in agricultural media.
Each day, TV viewers can tune in to find Lane reporting on the Montana Ag Network which airs on the Montana Television Network. On radio, Lane hosts "Montana Talks Ag" which airs within the statewide "Montana Talks" radio show produced by Townsquare Media. Nordlund is also the host of two national podcasts. The Cattlemen's Call Podcast for the National Cattlemen's Beef Association and the Eye on Potatoes Podcast for the National Potato Council.
He also is a contributor to national TV programs Cattlemen to Cattlemen, Market Day Report and Rural Evening News which air on RFD-TV. Lane also produces an agriculture podcast called the LaneCast which focuses on rural and agriculture issues in the Western United States.
Being a young person involved in production agriculture and agriculture media he has a unique view of the industry. This view helps him make a personal connection with his audience whether that is in a packed convention hall or the local café.
Haylie Shipp
Born and raised in what Wall Street Journal dubbed the official "Middle of Nowhere" in 2018, Haylie Shipp's passion for bringing fresh light to all things remote and rural has catapulted her into a diverse career padded with healthy doses of volunteerism and small-town pride.
Haylie received her bachelor's degree in Mass Communications from Montana State University-Billings in 2008. She attended school while simultaneously starting her career with the Northern Ag Network. In 2010, she was humbled to receive the Horizon Award from the National Association of Farm Broadcasting. The honor is bestowed annually to a farm broadcaster with fewer than five years of experience who shows promise in the industry.
After nearly a decade of service to multi-state farm broadcasting, her rural roots and family ranch charmed her home to Glasgow, Montana in 2014. The microphone wouldn't rest long. She immediately took a job at her local radio station, KLTZ/Mix-93. Today, she provides constant content including a daily barter program and hour-long talk show whilst serving as both the Assistant and Sales Manager.
In an effort to infuse energy into her community, Haylie opened a small, boutique-style store in 2016. Shippwrecked has been serving up a healthy dose of farmhouse and bohemian décor, clothing, and accessories ever since. An uplifting asset for Glasgow, it's also helped to rehabilitate a 120-year-old building that had found itself in need of much repair.
Active in the community, she's served as the President of the Glasgow Area Chamber and Kiwanis Club. She's currently the Chairperson for the Glasgow Downtown Association and Northeast Montana Fair Concert Committee. In 2021, Montana Governor Greg Gianforte appointed her to the state's Tourism Advisory Council.
At the center of it all remains her stronghold in the family ranch. Haylie handles the accounting while her father, Cal, continues to actively manage the daily operations. Together they are working through a succession plan to continue the family's legacy in Northeast Montana.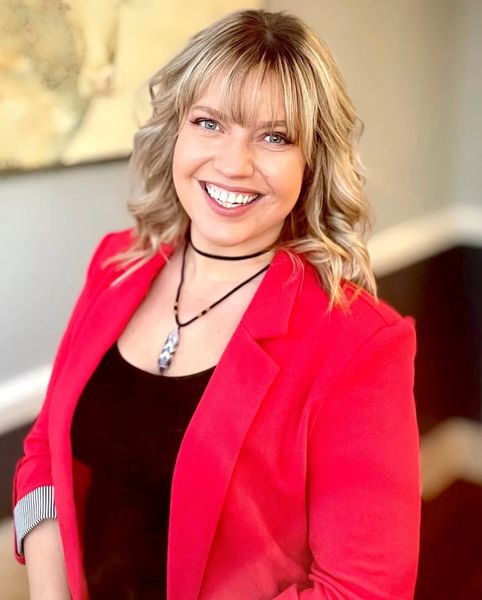 Haylie Shipp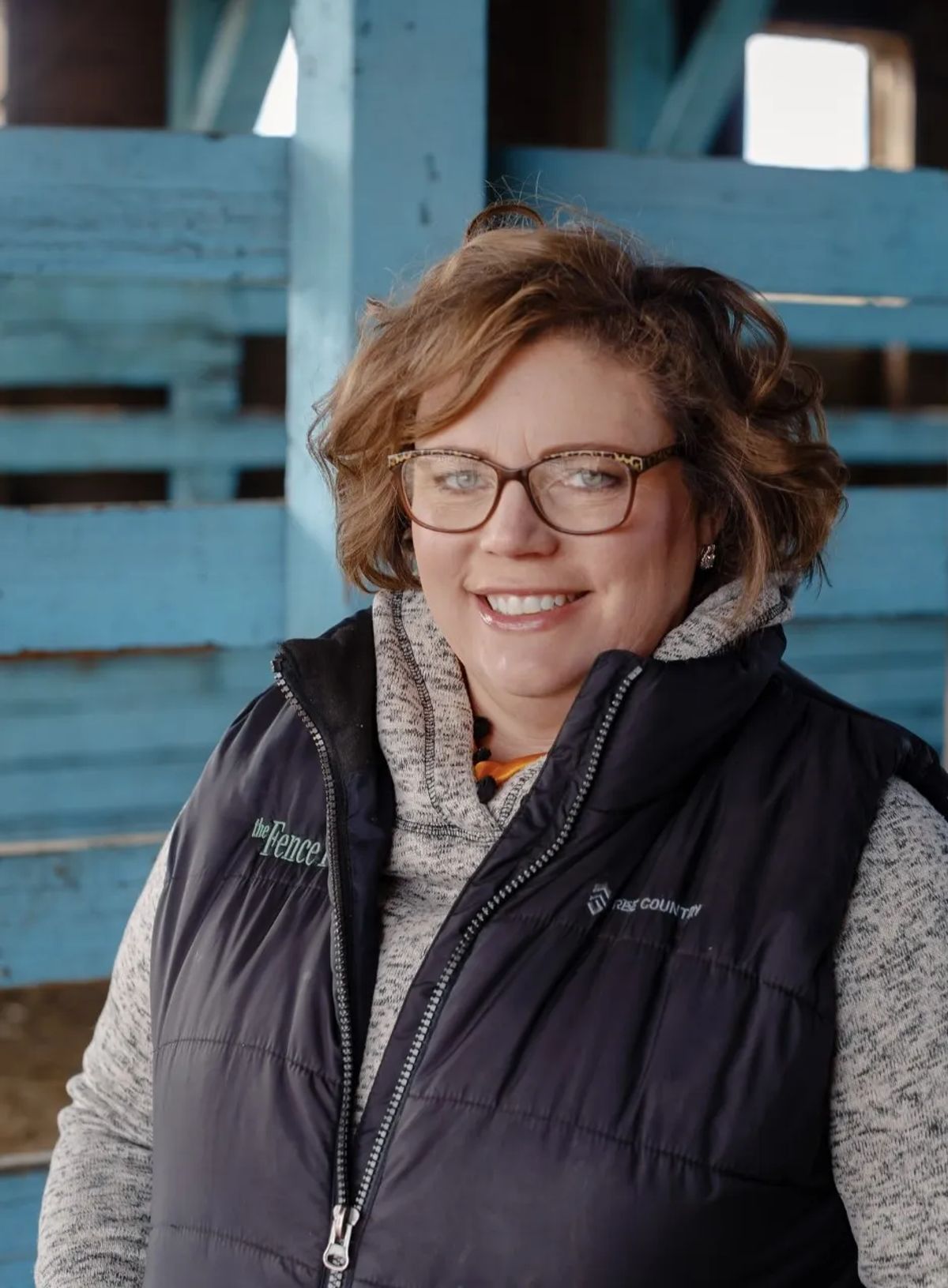 Rachel Gabel

Rachel Gabel
Rachel Gabel is a longtime agriculture journalist, a daughter of the oil and gas industry and a member of one of Colorado's 12,000 cattle raising families. Now the assistant editor of The Fence Post Magazine, Gabel actually first saw her byline in the magazine above an article about her 4-H livestock judging team in 1992.
Gabel earned her degree in agriculture from Fort Hays State University and spent 13 years teaching secondary English and journalism and freelancing for various ag publications. She joined The Fence Post Magazine full time in 2018.
She is a regular agriculture columnist for Colorado Politics and has contributed to AgDaily, Hereford Journal, and various trade publications. Gabel is the author of three children's book, two of which are used by the Colorado Foundation for Agriculture's literacy project. The books tell the story and history of agriculture and have been used to teach tens of thousands of students about the industry. Her fourth children's book about the sheep industry is forthcoming.
She and her family live in northeastern Colorado and operate a commercial cow calf operation as well as a purebred Hereford herd.
Will Rasmussen
Will Rasmussen has been announcing rodeos professionally since 1994. Five times, he has been nominated into the top 5 Announcer of the Year finalists for the Professional Rodeo Cowboys Association. In 2021 he was named the Announcer of the Year for the Womens Professional Rodeo Association.
He announces some of the largest professional rodeos in the United States and has been selected to announce the NRF Open 5 times and the Montana Circuit Finals Rodeo 26 times. "Preparation, enthusiasm and the love of entertaining the audience" make Rasmussen one of rodeo's best.
While his love is rodeo, when he is home with his wife Kathi in Salmon, Idaho, he enjoys entertaining the valley as KSRA Radio's morning On-Air personality.
Let's make rodeo memories together.
Enjoy the show!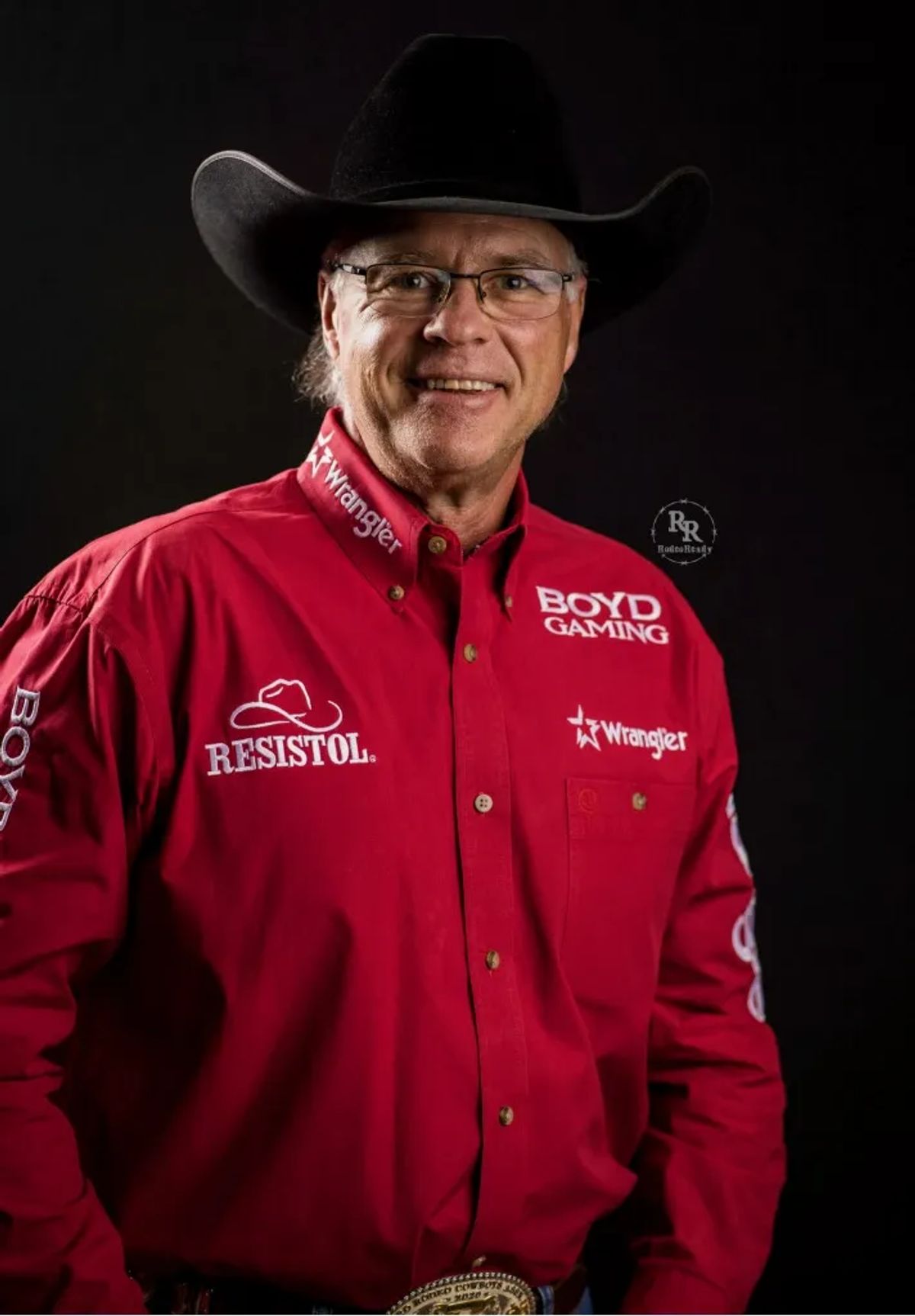 Will Rasmussen