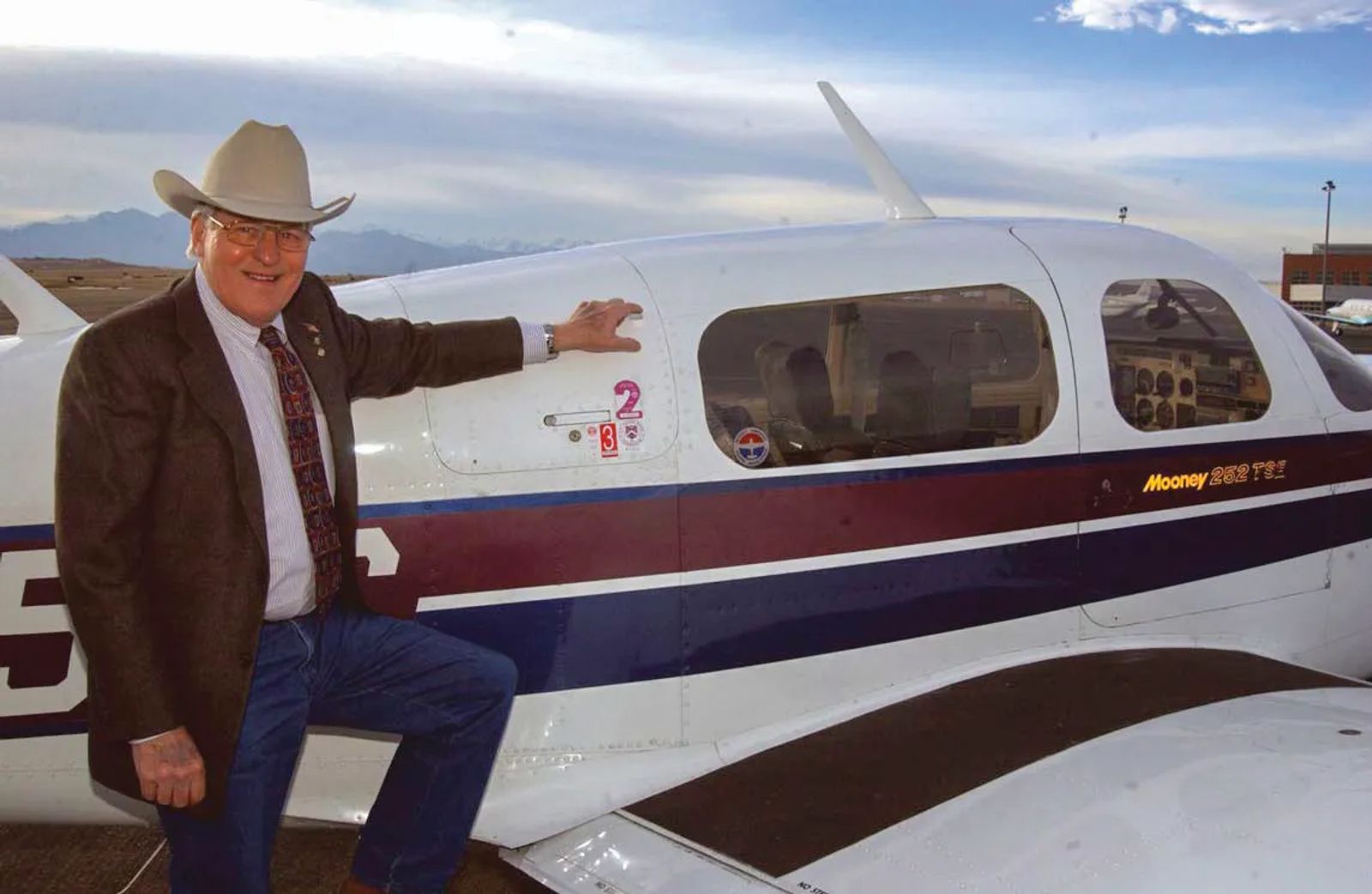 The Western Ag Network has deep roots in Agriculture and Rural America.
That's because it used to be the Evan Slack Network founded in 1985 by NAFB hall-of-fame farm broadcaster Evan Slack.
Evan's radio career spanned 68 years and during that time, he broadcasted from 45 states, 4 Canadian Provinces and Australia.
Not only did he interview thousands of farmers and ranchers during his career, but also several celebrities and politicians like John Wayne, Elvis Presley and President George H.W. Bush.
Once he got his pilot's license in 1967, he literally took off and flew the friendly skies of this country bringing his own brand of personal charm to the airwaves via the airways.
The freedom of flight helped Evan become an agricultural radio network pioneer in the west, working to establish network programming specifically targeted for the farmers and ranchers of this region in the early 1970s.
Evan's love of flying allowed him to cover the entire western farm and ranch territory and he quickly became a well-loved radio personality with the slogan "On the Air and In the Air."
In 2016, Evan asked another well-known farm broadcaster Russell Nemetz to be part of his broadcast team. Russell graciously accepted and this allowed Evan to enjoy more time off-air with his friends and the love of his life Carolyn Browne. Russell eventually purchased the Evan Slack Network and rebranded it the Western Ag Network.
The legendary Evan Slack passed away in 2020 at the age of 86. But his legacy continues on with the Western Ag Network and it's vast coverage area that includes the original Evan Slack Network footprint.
Award-Winning Radio and Television Farm Broadcasters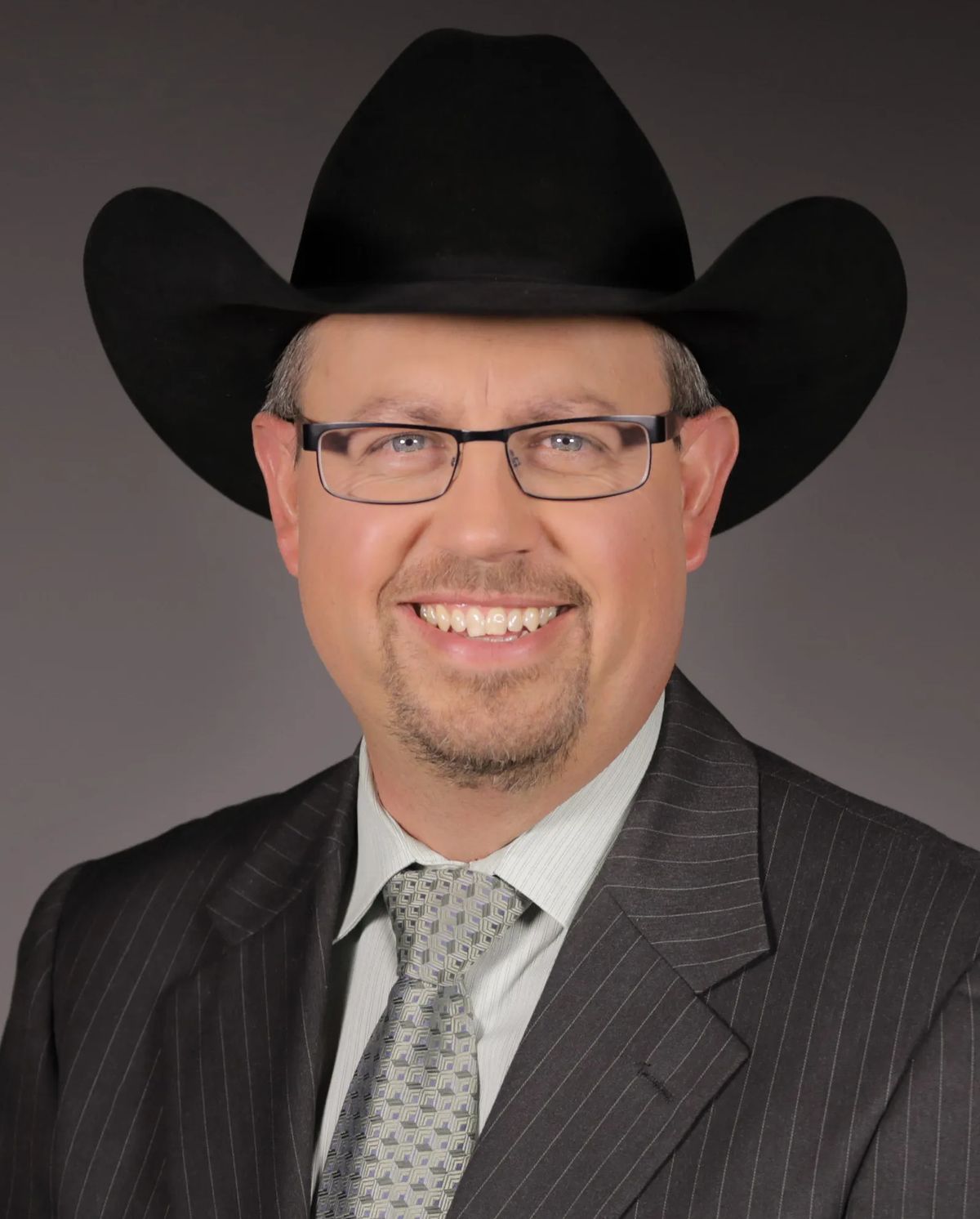 Russell Nemetz

Russell Nemetz
Telling agriculture's story is what Russell Nemetz does best. As an award winning NAFB farm broadcaster, he takes great pride in being one of agriculture's biggest advocates.
Raised along the Milk River near Chinook, Montana, production agriculture has always been part of his life. In fact, his family continues to run a cow/calf operation there.
Russell earned his bachelor's degree in Communication's from Montana State University-Billings.
For nearly 25 years, he was part of the Northern Ag Network's farm broadcast team in Billings, MT; the majority of those years as it's Ag Director.
In 2019, he had the opportunity to assume operation and eventually purchase the Evan Slack Network; another well-known Ag Radio Network in the Rocky Mountain West and Northern Plains.
Today, he provides daily Ag radio programs on the Western Ag Network (formerly the Evan Slack Network) in Billings, MT and Denver, CO; and the Ag Information Network of the West in Walla Walla, WA.
These programs are heard in Alabama, California, Colorado, Florida, Georgia, Idaho, Montana, Nebraska, North Dakota, New Mexico, South Dakota, Oregon, Utah, Washington State and Wyoming.
His television broadcasts are seen statewide on the Montana Television Network as one of the members of the Montana Ag Network. He also make regular appearances on national television broadcasts like Cattlemen to Cattlemen, This Week in Agribusiness, Market Day Report and Rural Evening News all seen on RFD-TV.
He's had the opportunity to report on Agriculture from across the region, the United States and has been on trade missions to Canada, Colombia, Costa Rica, Italy, Japan, Mexico, Morocco, Nigeria, Peru, Russia and Taiwan.
Russell resides with his family in Billings, Montana.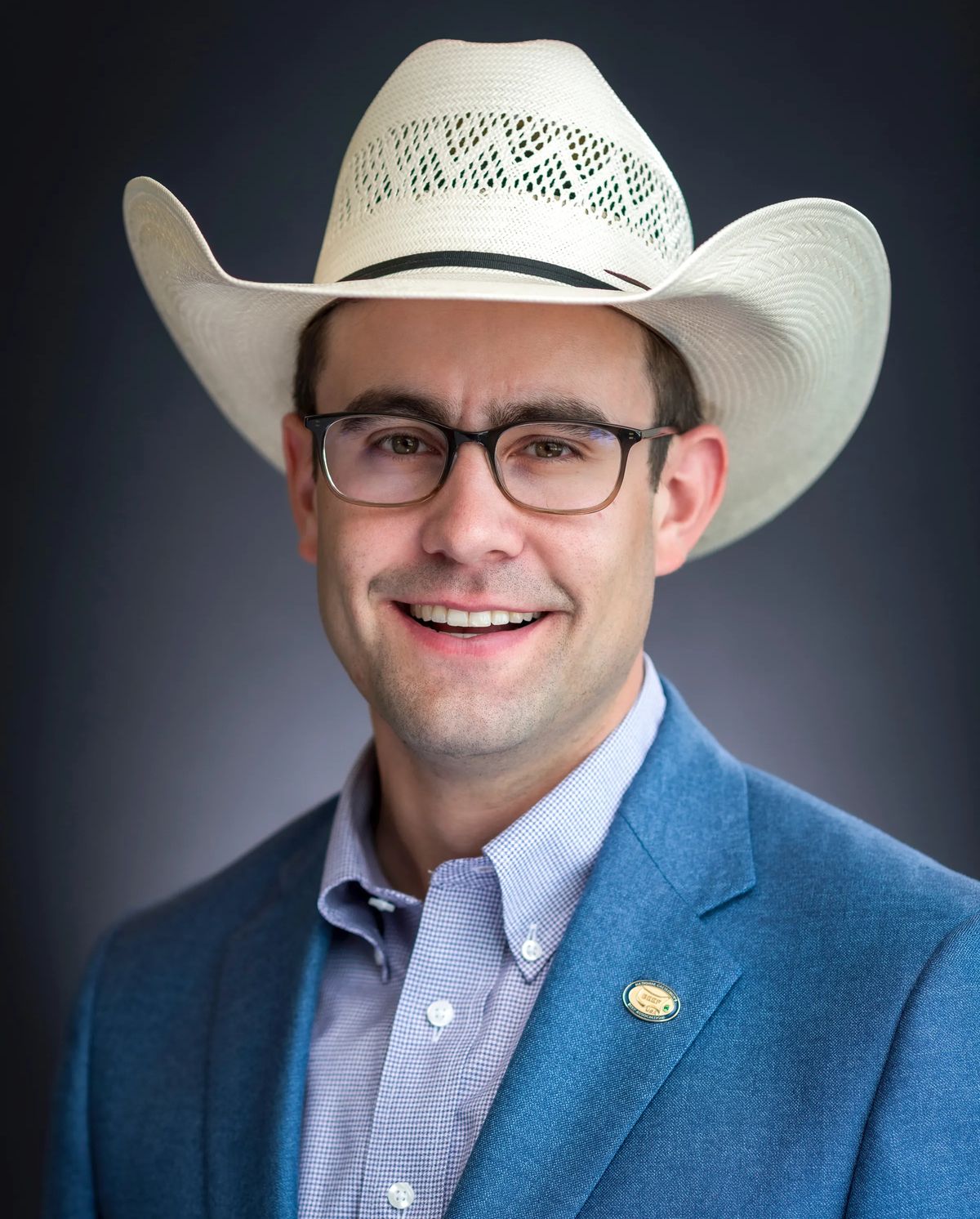 Lane Nordlund

Lane Nordlund
Lane Nordlund is a trusted and respected figure in the agriculture community. As an award-winning multimedia farm broadcaster, he serves rural America by sharing the important information farmers and ranchers need to be successful.
Lane, born and raised in Central Montana, has been involved in production agriculture his entire life. He had the honor of being elected as the Montana FFA State President and was also the National FFA Officer Candidate for the State of Montana.
While attending Montana State University-Bozeman he earned a degree in Agricultural Education-Relations. From there he began his career in agricultural media.
Each day, TV viewers can tune in to find Lane reporting on the Montana Ag Network which airs on the Montana Television Network. On radio, Lane hosts "Montana Talks Ag" which airs within the statewide "Montana Talks" radio show produced by Townsquare Media. Nordlund is also the host of two national podcasts. The Cattlemen's Call Podcast for the National Cattlemen's Beef Association and the Eye on Potatoes Podcast for the National Potato Council.
He also is a contributor to national TV programs Cattlemen to Cattlemen, Market Day Report and Rural Evening News which air on RFD-TV. Lane also produces an agriculture podcast called the LaneCast which focuses on rural and agriculture issues in the Western United States.
Being a young person involved in production agriculture and agriculture media he has a unique view of the industry. This view helps him make a personal connection with his audience whether that is in a packed convention hall or the local café.