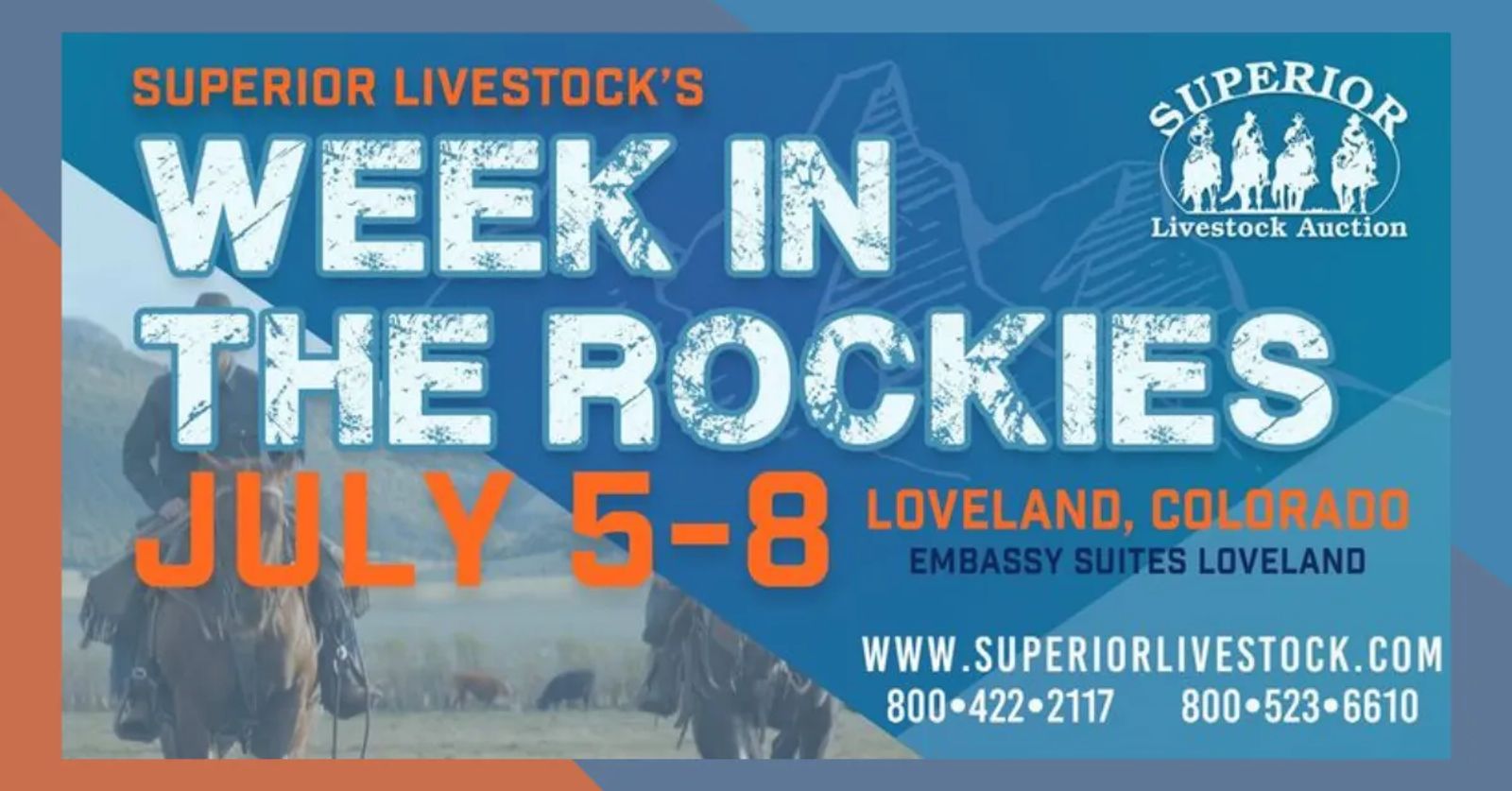 Superior Livestock Week In The Rockies Auction
June 29, 2021
Superior Livestock is gearing up to head to Loveland, Colorado Monday, July 5th through Thursday, July 8th. This historic offering will feature over 189,580 head of quality calves, feeders and bred stock. In response to buyer feedback and to help maintain the flow of the auction this offering will now be a four-days starting at 6:30 am MT daily for Superior Sunrise followed by the auction at 7:00 am MT. The Week In The Rockies auction will be broadcast on both www.superiorclicktobid.com and SLA-TV Dish Channel 997. The online video catalog is live on www.superiorlivestock.com for those wishing to view this offering. If you are interested in obtaining a buyers number, please call the Hudson Oaks office at 800-422-2117.
Following the auction in Loveland Superior Livestock will make the trip out west to Winnemucca, Nevada for the Video Royale offering August 2nd-6th. This will again be a five-day offering in Winnemucca and the auction has been moved to the Winnemucca Events Center. This consignment deadline for the Video Royale is July 16th. August 16th-20th Superior Livestock will be in Sheridan, Wyoming for the Big Horn Classic auction. The host hotel for the auction will again be the Holiday Inn Sheridan-Convention Center. Consignment deadline for the Big Horn Classic is July 26th. Winding down the summer auction Superior Livestock will return to their Hudson Oaks, Texas office for the Labor Day offering September 8th and 9th with a consignment deadline of August 23rd.
Superior Livestock is looking forward to being able to highlight and celebrate our hard-working producers, in person in 2021 at one of our many summer offerings.
For a full list of our upcoming auction schedule please visit: https://www.superiorlivestock.com/superior-livestock-schedule
Source: Superior Livestock Auction