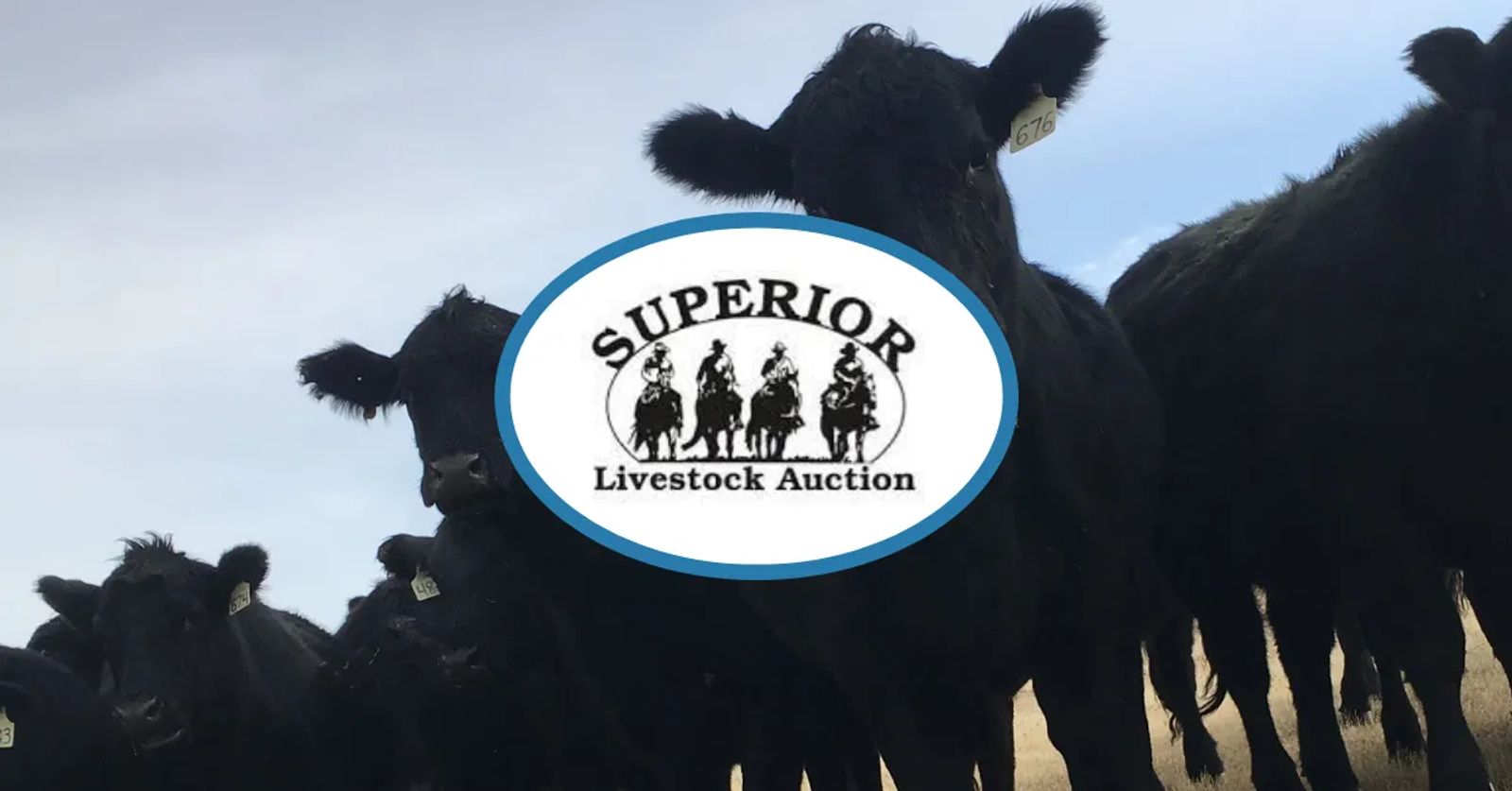 Superior Livestock Summer Auction Schedule Update
June 8, 2021
Superior Livestock would like to commend all our hard-working consignors, committed buyers, devoted Representatives and faithful industry partners as they have continued to persevere through 2020. We are looking forward to returning to a sense of normalize as we continue to navigate 2021. With that comes a return to traveling during our summer auctions and the announcement of our summer auction schedule. These summer auctions are always a welcomed opportunity for us to be able to travel to areas of the country where are consignors and buyers are located and see the ranching world through their eyes. Moving forward with our 2021 Summer Auction schedule there are a few location changes to push out, however we walk into 2021 with the same commitment as last year to maintain our full auction schedule.
We will kick off our summer offering with our annual Corn Belt Classic auction June 16th and 17th which has moved this year to a new venue. In 2021 the Corn Belt Classic will still serve as one of the first tests on fall delivery cattle and this year will take place just up the Missouri river in South Sioux City, Nebraska at the Marriott South Sioux City Riverfront. The consignment deadline for the Corn Belt Classic is fast approaching on June 1st. The Tallgrass offering will return to familiar territory and will again be hosted in Emporia, Kansas in the Anderson Building at the Lyon County Fairgrounds on June 24th. The Tallgrass offering has historically been an auction created for consignors to take advantage of the favorable market conditions created after the Corn Belt Classic, the consignment deadline for the Tallgrass auction is June 21st. We are looking forward to returning to Loveland, Colorado July 5th-9th for our Week In The Rockies auction. This historic offering will again this year be hosted at the Embassy Suites Loveland and the consignment deadline for Week In The Rockies in June 18th. It would not be a true summer without a trip out west to Winnemucca, Nevada for the Video Royale offering August 2nd-6th. This will again this year be a five-day offering in Winnemucca and the auction has been moved to the Winnemucca Events Center. The consignment deadline for the Video Royale is July 16th. August 16th-20th Superior Livestock will be in Sheridan, Wyoming for the Big Horn Classic auction. The host hotel for the auction will again be the Holiday Inn Sheridan-Convention Center. Consignment deadline for the Big Horn Classic is July 26th. Winding down the summer auction Superior Livestock will return to their Hudson Oaks, Texas office for the Labor Day offering September 8th and 9th with a consignment deadline of August 23rd.
We look forward to being able to highlight and celebrate our hard-working producers, in person in 2021 at one of our many summer offerings.
Superior is the largest livestock auction in the United States and markets well over one million head of cattle annually. With over 400 representatives located throughout the United States, Superior provides a complete national marketing network that serves both buyers and sellers.
Source: Superior Livestock Auction