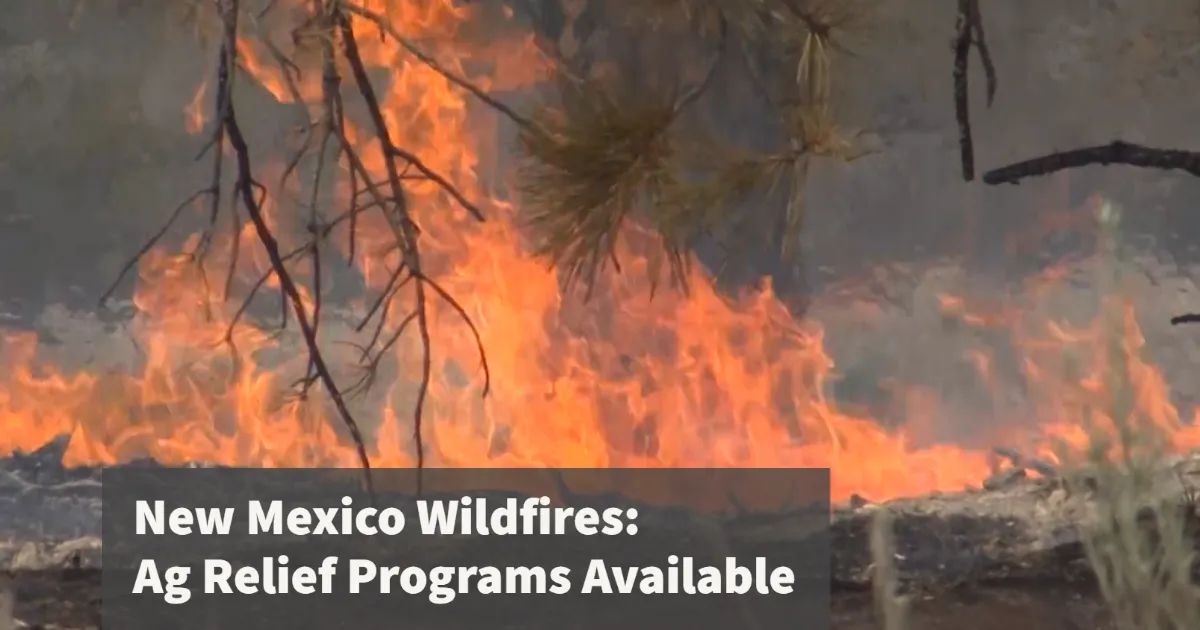 New Mexico Wildfires: Ag Relief Programs Available
May 17, 2022
New Mexico The massive Calf Canyon-Hermits Peaks Fire is now officially New Mexico's largest recorded wildfire in modern history. As of Monday, fire officials listed Calf Canyon-Hermits peak at 298,060 acres.
The New Mexico Cattle Growers' Association is working to ensure producers have the information they need to request disaster assistance.
USDA Farm Service Agency (FSA) offers assistance to agriculturalists impacted by wildfire – including multiple programs to help during recovery and to mitigate risk on your operation.
To learn more about your options and how to enroll please contact your county FSA agent. New Mexico's directory can be accessed online at https://www.fsa.usda.gov/contact-us under 'FSA County Offices'.
There are an array of options when looking to enroll to receive emergency relief payments. Some programs to inquire about when you call in include:
• Emergency Relief Program (ERP)
• Emergency Assistance for Livestock, Honeybees, and Farm-Raised Fish Program (ELAP)
• Emergency haying and grazing of Conversation Reserve Program acres
• Livestock Forage Disaster Program (LFP)
• Livestock Indemnity Program (LIP)
Details and further programs can be found at https://www.farmers.gov/protection-recovery/wildfire
Why should you look into these programs and report losses? Designed to help those impacted get back on their feet, the FSA mission is to deliver timely, effective programs and services to America's farmers and ranchers to support them in sustaining our Nation's vibrant agricultural economy. Payments and criteria for assistance are determined by the impacts and averages of loss reported during previous disasters. If New Mexico's producers choose not to enroll and file their losses, FSA programs won't have access to accurate data to base their future payments.
Source: Western Ag Network, NMCGA