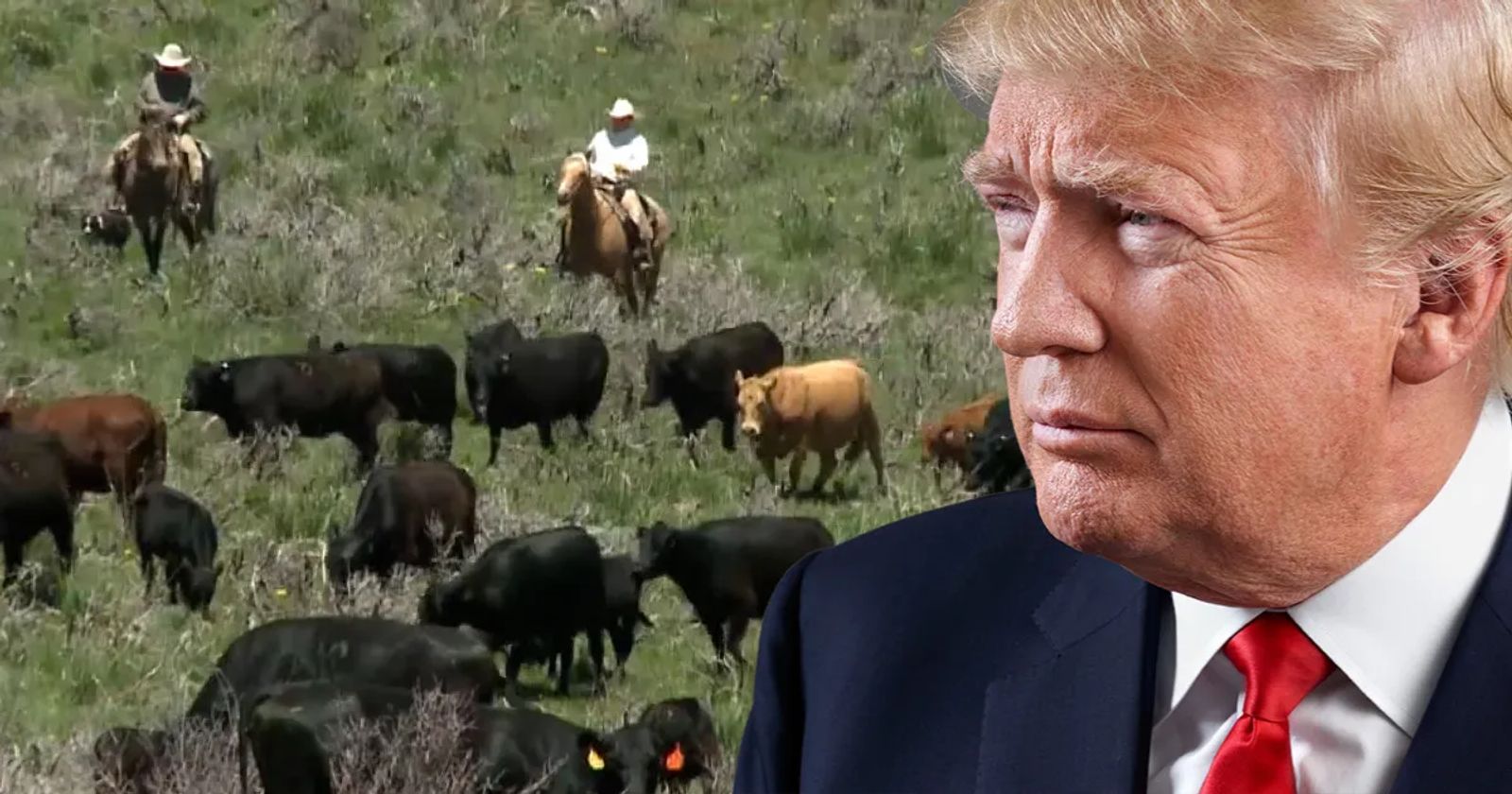 President Trump Works Tirelessly For Our Nation's Ranchers and Farmers: NCBA On CFAP Round Two
September 17, 2020
WASHINGTON - The National Cattlemen's Beef Association's (NCBA) today released the following statement in response to the United States Department of Agriculture's (USDA) announcement that additional support would be made available to cattle producers through the Coronavirus Food Assistance Program (CFAP).
"We are pleased to see that USDA is using unspent funds in the Coronavirus Food Assistance Program to provide further relief to cattle producers who have been hit hardest by the COVID-19 pandemic," said NCBA Vice President Of Government Affairs Ethan Lane. "The initial CFAP payments served as an important stopgap in the immediate wake of the coronavirus. Unfortunately, many in our industry are still reeling from abnormal marketing decisions they were forced to make in the Spring, unprecedented supply chain disruptions, and an overall tumultuous farm economy. We are grateful to President Trump, USDA Secretary Sonny Perdue, and the individuals in this Administration who are tirelessly working to deliver additional aid to our nation's ranchers and farmers, and we will continue to work with Congress until adequate relief can be provided to put cattle producers on a firm road to recovery."
In June, NCBA called on Congress to provide USDA with the resources and guidance necessary to meaningfully improve the Coronavirus Food Assistance Program.
"CFAP's incurred loss payments had the potential to deliver a tremendous amount of relief, but an arbitrary cutoff date left many producers out in the cold. Put simply, April 15th marked the height of this crisis and many producers incurred losses just as severe following Part 1 deadline as the days leading up to it. Further, the Part 2 inventory payment rate failed to deliver assistance equitably when compared with the rate for incurred losses. While USDA's announcement is an important next step, NCBA is calling on Congress to eliminate CFAP's remaining disparities and deliver to our nation's ranchers and farmers the support they so badly need in the next coronavirus package."
Source: NCBA