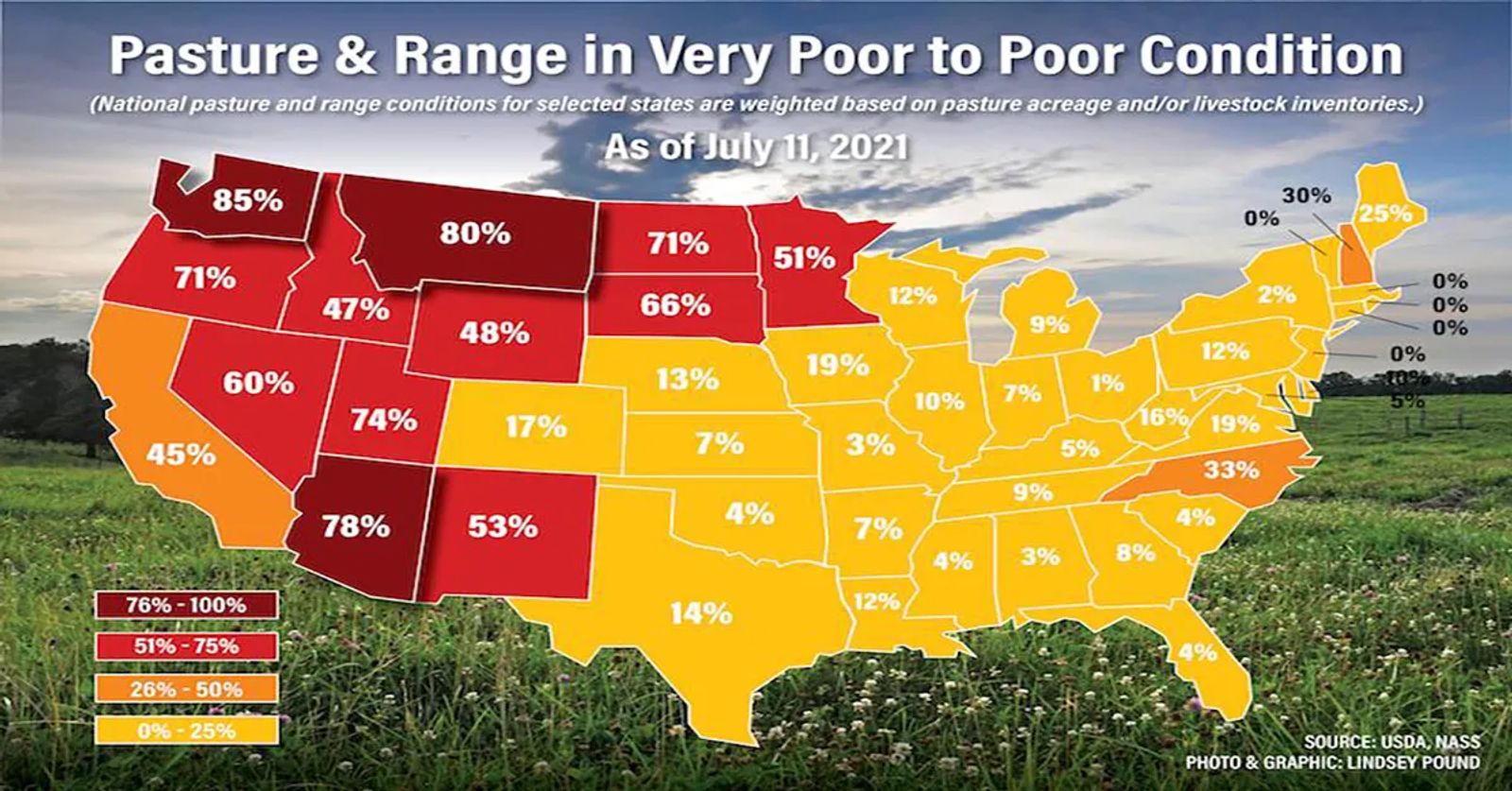 Drought Taking It's Toll on Pasture and Range Conditions
July 19, 2021
As farmers and ranchers in the West experience record-breaking heat, the continued extreme drought conditions are also taking a toll on growers, crops and livestock. That's as pasture and range conditions continue to suffer with little to no water relief.
USDA's weekly look at conditions shows pasture and range conditions in the majority of states in the West have more than half of their pastures and ranges in poor to very poor condition, the worst two condition ratings USDA lists.
Among the states struggling with conditions are:
Arizona: 78% poor to very poor
Washington State: 85% poor to very poor
Montana: 80% poor to very poor
Oregon: 71% poor to very poor
North Dakota: 71% poor to very poor
Idaho: 47% poor to very poor
California: 45% poor to very poor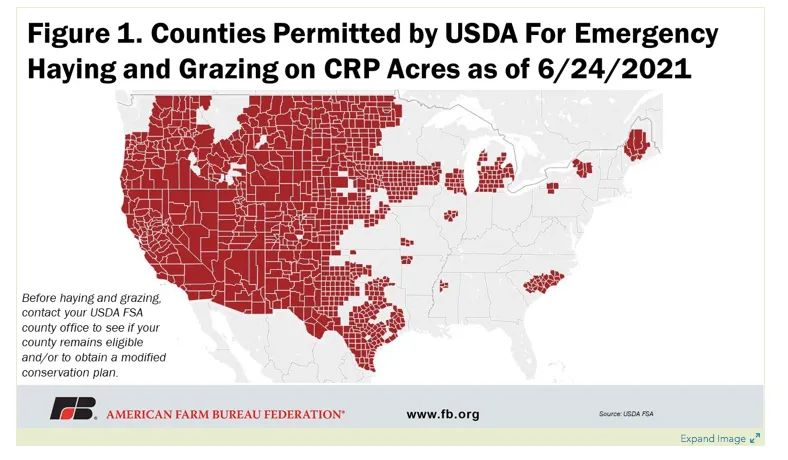 USDA recently announced it would allow emergency haying and grazing on CRP acres for producers in dire drought situations. American Farm Bureau says more than 1,000 counties qualify.
According to USDA, producers located in a county that is designated as D2 or greater before or after the last day of the primary nesting season qualify for emergency haying and grazing on all eligible acres.
Of the producers who farm or ranch in eligible areas, those individuals are allowed up to 90 days of emergency grazing outside primary nesting season; emergency grazing during the primary nesting season is only allowed at a 50% reduction of normal carrying capacity and only if the county is eligible for Livestock Forage Program Payments.
For more information about other drought-related programs available, please contact your local Farm Service Agency office or visit www.farmers.gov.
Source: Ag Day TV and Drovers