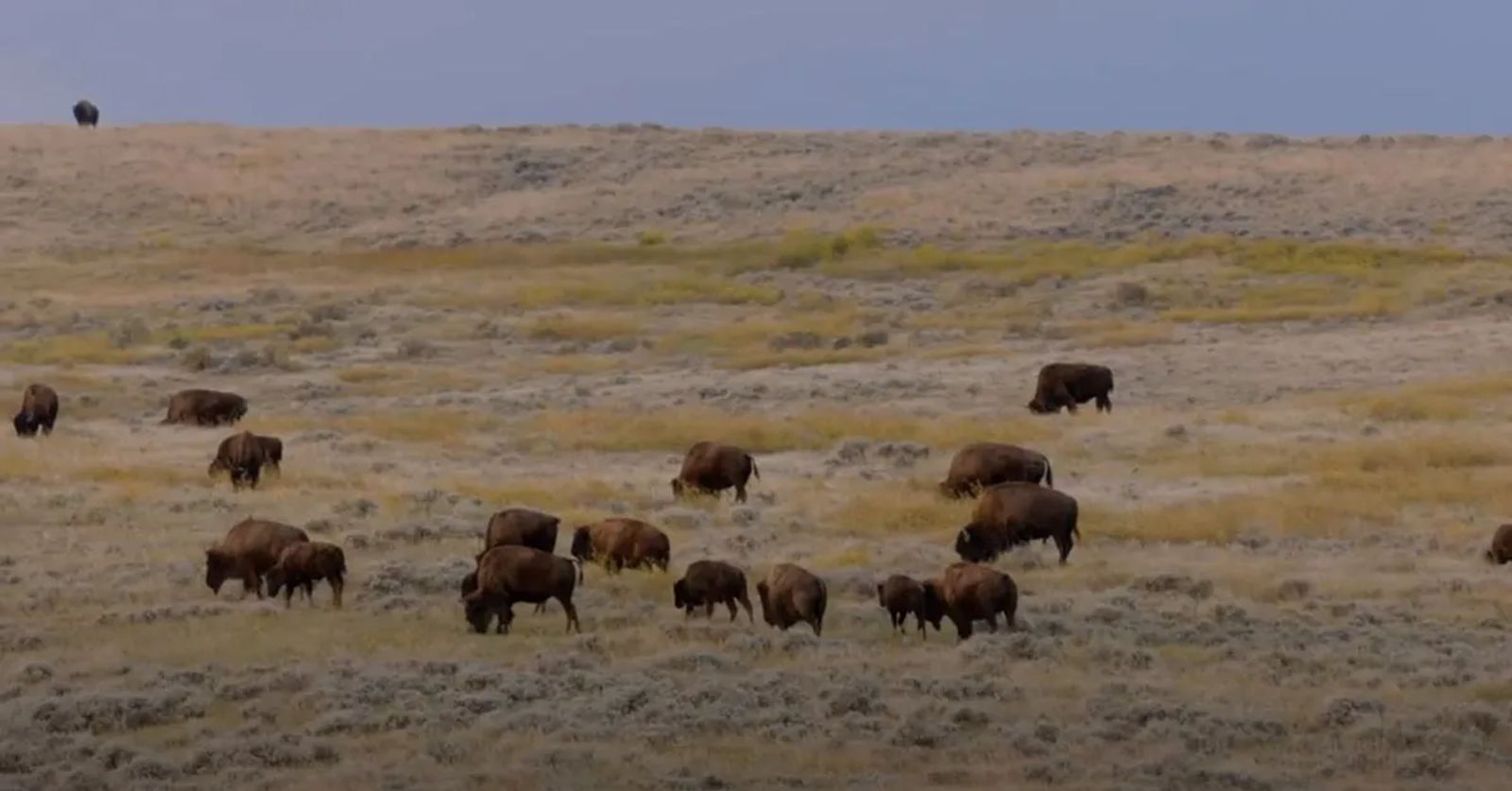 BLM to Host Virtual Public Meeting Today on American Prairie Reserve Bison Proposal Draft EA
July 21, 2021
The public now has a total of 90 days to submit comments on the Bureau of Land Management's (BLM) draft Environmental Assessment (EA) and Finding of No Significant Impact (FONSI) for a bison grazing proposal on BLM-administered lands in Phillips County, Montana. Comments will now be accepted through Sept.28.
A Virtual Public Meeting for the American Prairie Reserve Bison Change of Use EA will be held Wednesday, July 21 @ 1:00 – 4:00 p.m. Pre-registration is required.
For Participants Joining by Zoom Web Platform or Zoom App Click Here
If you plan on offering a formal verbal public comment during the virtual public meeting, please indicate that when registering.
Commenters may have an allotted time period to provide comments, and the order of commenters will be based on meeting registration.
After registration, participants will receive a confirmation email containing information about joining the meetings.
On the day of each meeting, please join using the information contained in your confirmation email.
If you have technical difficulties registering for the meetings or joining the meetings, please emailamanda.biedermann@empsi.com.
For Participants Joining by Phone
Register for the meeting. On the day of the meeting, call in using one of the toll-free phone numbers listed below. You will be prompted to enter your Meeting ID. Enter your Meeting ID from your confirmation email and press the # key.
You will then be prompted: "Enter your Participant ID followed by #. Otherwise just press #." Phone-only participants will not receive an individualized Participant ID, so just press the # key.
You will be directly joined to the meeting. If the meeting has not started, you will be on hold until the meeting begins.
Call-in Numbers (for higher quality, dial a number based on your current location):
US:
+1-720-707-2699
+1-253-215-8782
+1-346-248-7799
+1-301-715-8592
+1-312-626-6799
+1-646-558-8656
The BLM has allotted two hours to accept verbal public comments during the meeting. Please note that the BLM will only be accepting verbal comments during the meeting. Comments will be accepted in the order of registration. Verbal public comments will be limited to three minutes per commenter. Please be respectful of this time limit.
However, if you do not get the opportunity to submit your full verbal public comment during the meeting, written public comments can be submitted at the link below throughout the duration of the comment period. https://eplanning.blm.gov/eplanning-ui/project/103543/570/8002333/comment
Public comments may also be submitted via the U.S. Postal Service addressed to: BLM Malta Field Office; Re: APR Grazing Proposal; 501 South 2nd Street East; Malta, MT 59538.
Source: BLM/Montana Stockgrowers Association/Western Ag Network