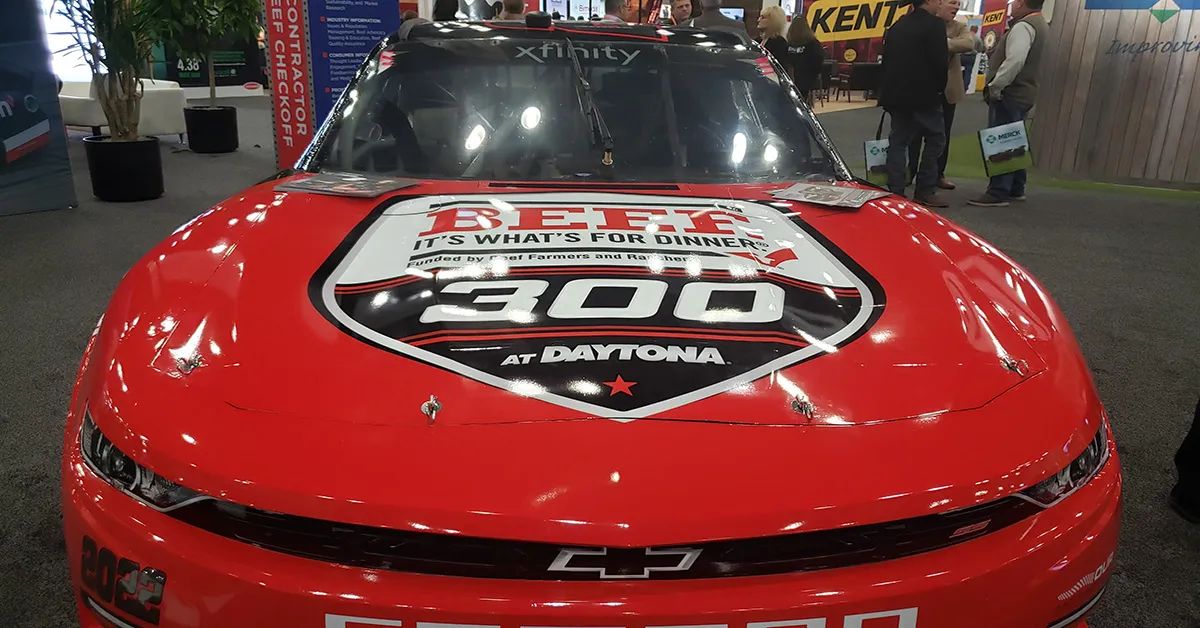 Beef Industry Gears Up for NASCAR Race in Daytona
February 2, 2022
February is a huge month for NASCAR fans and the U.S. beef cattle industry. For NASCAR, it's the kickoff of their 2022 season and for the beef cattle industry, it's time for the Beef. It's What's For Dinner. 300 Xfinity race in Daytona, Fla.
"We learned so much from last year's race that we decided to do it again," said Federation of State Beef Councils chair Clay Burtrum from Stillwater, Okla. "One of the most iconic taglines in the beef industry is Beef. It's What's For Dinner. And to hear those race fans chanting beef, beef, beef as I got to wave the green flag last year the day before the iconic Daytona 500 was incredible as we partnered with Daytona International Speedway, the sponsor of this year's Beef. It's What's for Dinner. 300."
Drivers like Jeff Burton are also excited about the relationship with America's cattle producers.
"It's just been a great partnership, and we love to eat beef, so I'm always eating the ribeye," said Burton. "My wife's always cooking for me, so we eat meat a lot."
Montana rancher Jerry Jones believes it's a great investment of beef checkoff dollars.
"I just think that it gets beef out there," said Jones. "The demographics that they cater to, it's just awesome. I mean, who else wouldn't want to go to a race and have a burger or a steak and watch the race. I think it's a great use of our checkoff dollars."
The Beef. It's What's For Dinner. 300 Xfinity race runs Saturday, February 19, of course, right ahead of the legendary Daytona 500. In the meantime, for more information about this great partnership between the Beef Checkoff Program and the Daytona International Speedway, just visit www.beefitswhatsfordinner.com.
Source: Montana Ag Network and Western Ag Network