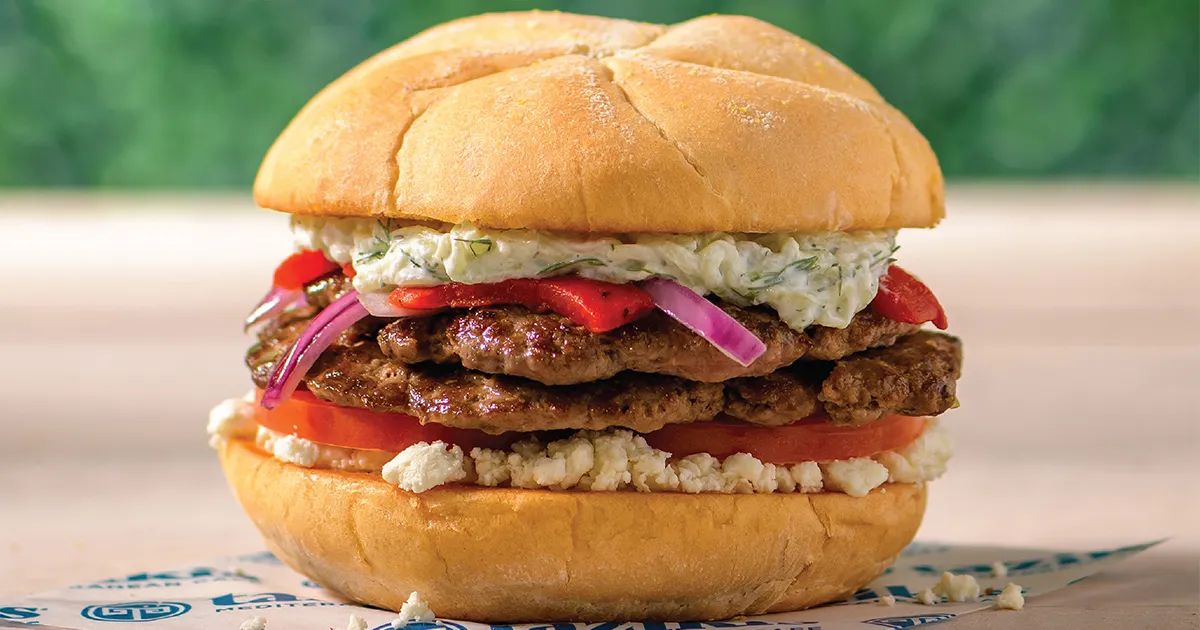 American Lamb Board partners with Taziki's to Launch 100% American Lamb Burger Promotion
June 10, 2022
Taziki's Mediterranean Café and the American Lamb Board (ALB) are partnering on a summer promotion to offer a new burger, made with 100% American Lamb. Taziki's Lamb Burger is made up of two griddle-cooked, seasoned lamb patties on a toasted kaiser bun with feta cheese, sliced tomato, grilled onions and peppers and Taziki sauce.
"Taziki's is known for serving fresh ingredients and we thank them for their commitment to using American Lamb in their lamb burgers. Serving local lamb supports the nation's shepherds and their families," said Peter Camino, ALB Chairman from Buffalo, Wyoming.
The Mediterranean Burger concept featuring 100% American Lamb was tested last year in a limited number of Taziki's locations with great success and sales that exceeded expectations.
Headquartered in Birmingham, Alabama, Taziki's Mediterranean Café has 90 locations spanning 16 states nationally, with most locations in the Southeast. If you have a Taziki's near you be sure to check it out; click here for a list of locations.
To celebrate the lamb burger launch, Taziki's is giving away Blackstone griddles and a Taziki's prize pack. A social media campaign and signage in all 90 locations are also part of the summer promotion.
"We're excited to put our unique Taziki's twist on the current lamb popularity boom," said Taziki's CEO Dan Simpson. "We know our customers are looking for a hearty summer meal, and the lamb burger is the perfect comfort food."
Source: American Lamb Board