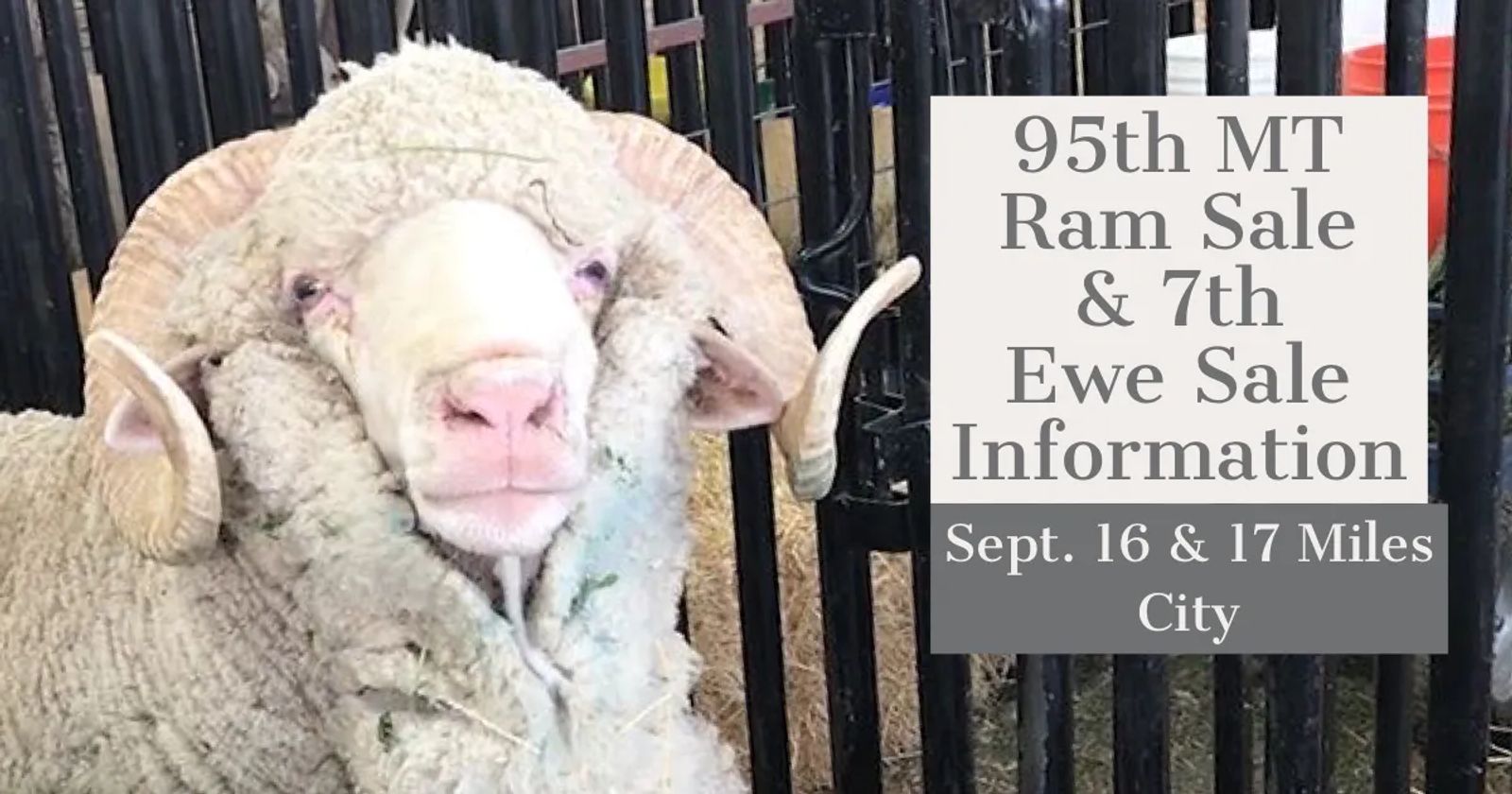 Wool Growers to hold 95th Ram Sale
September 9, 2020
The 95th Annual Montana Ram Sale and the 7th Annual Montana Ewe Sale will be held on September 16th and 17th in Miles City, MT.
Click Play to listen to Leah Johnson, Executive Secretary for the Montana Wool Growers Association, discuss this years sale with Lane Nordlund.
The 7th Annual Montana Ewe sale will offer more than 640 of ewes selling. The sale will kick off at 6:00 PM on Wednesday, September 16th.
Ewes sell at the Eastern Montana Fairgrounds in Miles City and this year features 640 head of Montana raised yearlings and ewe lambs. The first 240 head will be offered and sold on-site at the Agri-Sports Building. Another 400 head will be available off-site at three locations around the state. This is your lucky chance to begin or increase your flock with quality, home-grown Montana ewes.
Social at 5:00 PM. Sale at 6:00 PM.
The 95th Annual Montana Ram Sale will takes place the following day on September 17th.
There will be 280 rams in the lineup with breeds for sale including Rambouillet, Rambouillet Cross, Targhee, Suffolk, Suffolk-Hampshire Cross, and Hampshire. All rams are vet checked prior to the sale and have data
Lunch at 10:00 AM. Sale at 12:00 PM.
Click here for Ram Sale details.
Source: Western Ag Network & MWGA