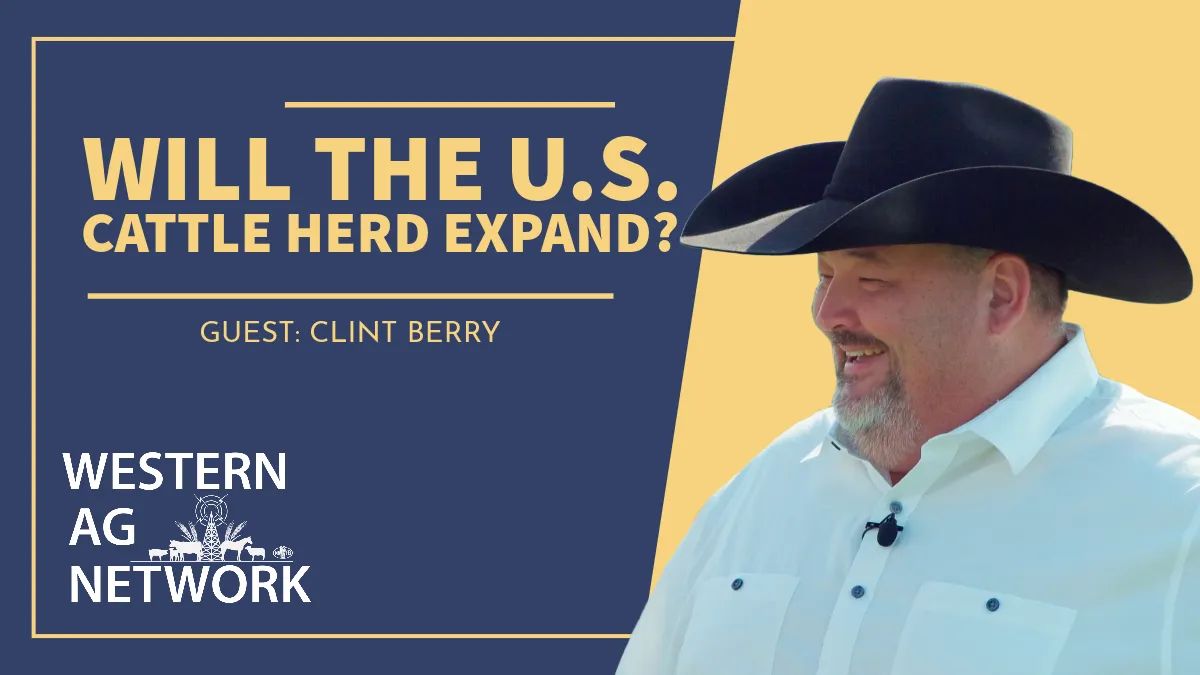 Will the U.S. Cattle Herd Expand?
September 11, 2023
As ranchers prepare to ship calves here in the late summer or early fall, one thing is clear, the reduced size of the U.S. cattle herd due to drought has put cow-calf producers in the driver seat in terms of profitability.
When will the cattle cycle change and the rebuilding of the cattle herd begin?
Clint Berry with Superior Livestock Auction predicts a slower pace to rebuilding the herd when compared to the rapid expansion that took place after the 2011/12 drought.
"I believe this will be a longer cycle," said Berry. "Part of that reason is we came out of 2011s historic drought and in 2012 it expanded to three-quarters of the country and made it even worse. Then things turned, and in 2013 and 2014 it was a complete boom. Then by 2015, we had turned that corner and it was going back the other way."
Watch Clint Berry share his predictions below:
Clint Berry said for what heifer calves have been selling for this summer, expansion is not likely on the horizon.
"This time around, as we go into this market, if you watch on the videos throughout the summer of these soon-to-be fall delivery cattle, you can tell there's not a lot of pressure on the heifer calves," said Berry. "When you're still seeing heifers sell back into the feeder value that are at $10 or $20 back to the steer price it's a good indication there's no outside pressure for replacement females. There are exceptions to that rule in some of these cattle that we sell. But in general, you can tell that there's no pressure there."
Another area of concern is what will bred cows bring in the fall of 2023?
Watch the full conversation with Clint Berry.
"I think all of us believe that with the calf prices that were selling, when the producers actually start getting checks in their pocket and pay their operating loans off, we are probably going to turn around and these ranchers are going to look to rebuild, replenish or restock, whether that's an expansion, or just getting them back to whole," said Berry. "But I think you're going to start seeing that turn as we move into the fall. But so far, we're not seeing the pressure on the open heifers. So that tells me we're another year out and that's good news for everybody that's in and the cattle that we have, right now."
As for what bred cows will average this fall, only time and the market will tell.
Source: Western Ag Network