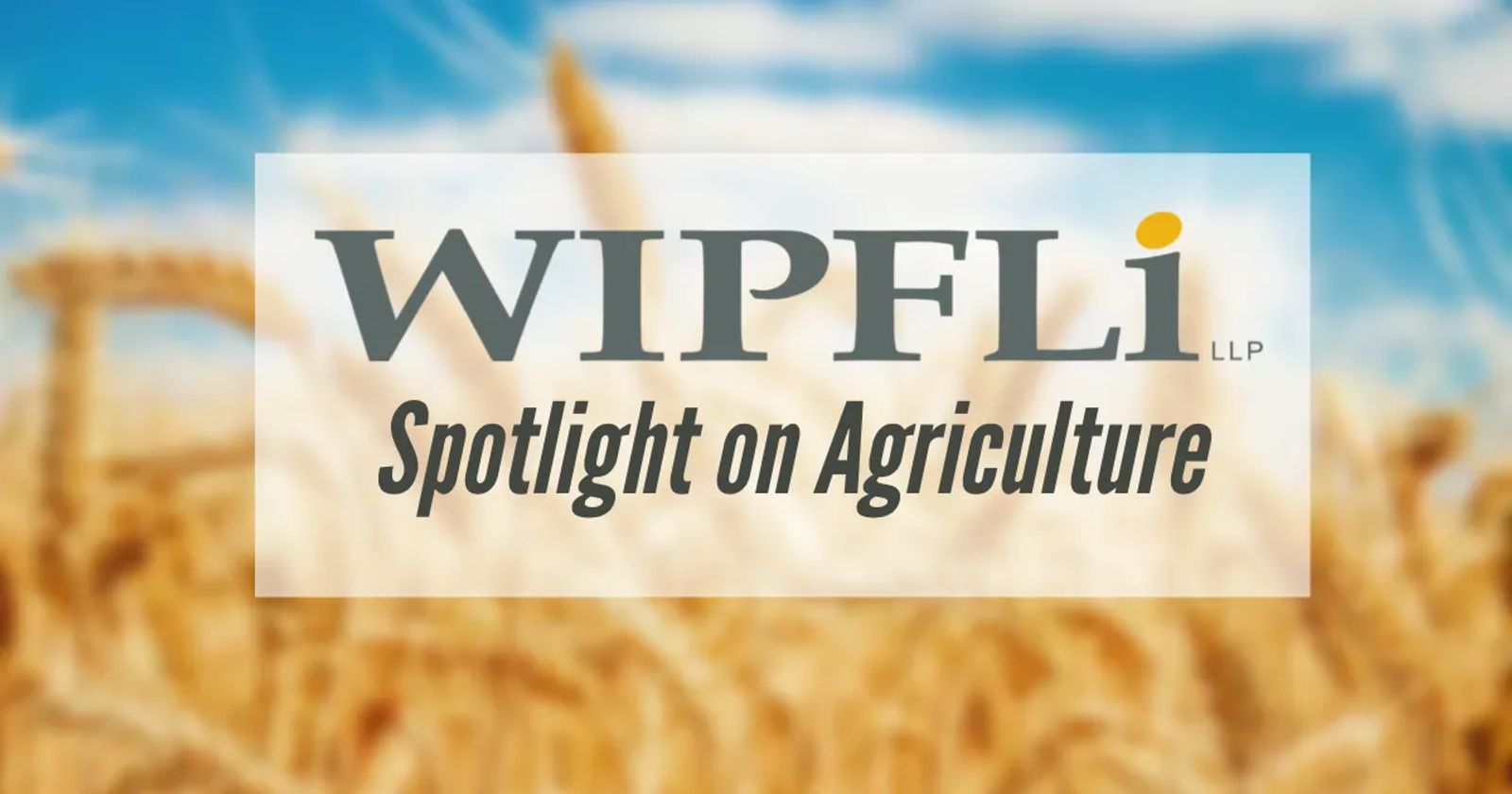 Understanding COVID Relief for Agriculture
January 19, 2021
Farmers, ranchers and agribusiness are still trying to wrap their minds around COVID relief programs.
From the Paycheck Protection Program enrollment and forgiveness process, CFAP payments to producers and more. It can be hard to grasp.
In this Wipfli Spotlight on Agriculture Podcast, Lane Nordlund is joined by Wipfli's Brad Cook to discuss these important topics. Click play to listen to the conversation.
Source: Western Ag Network, LaneCast Ag Podcast