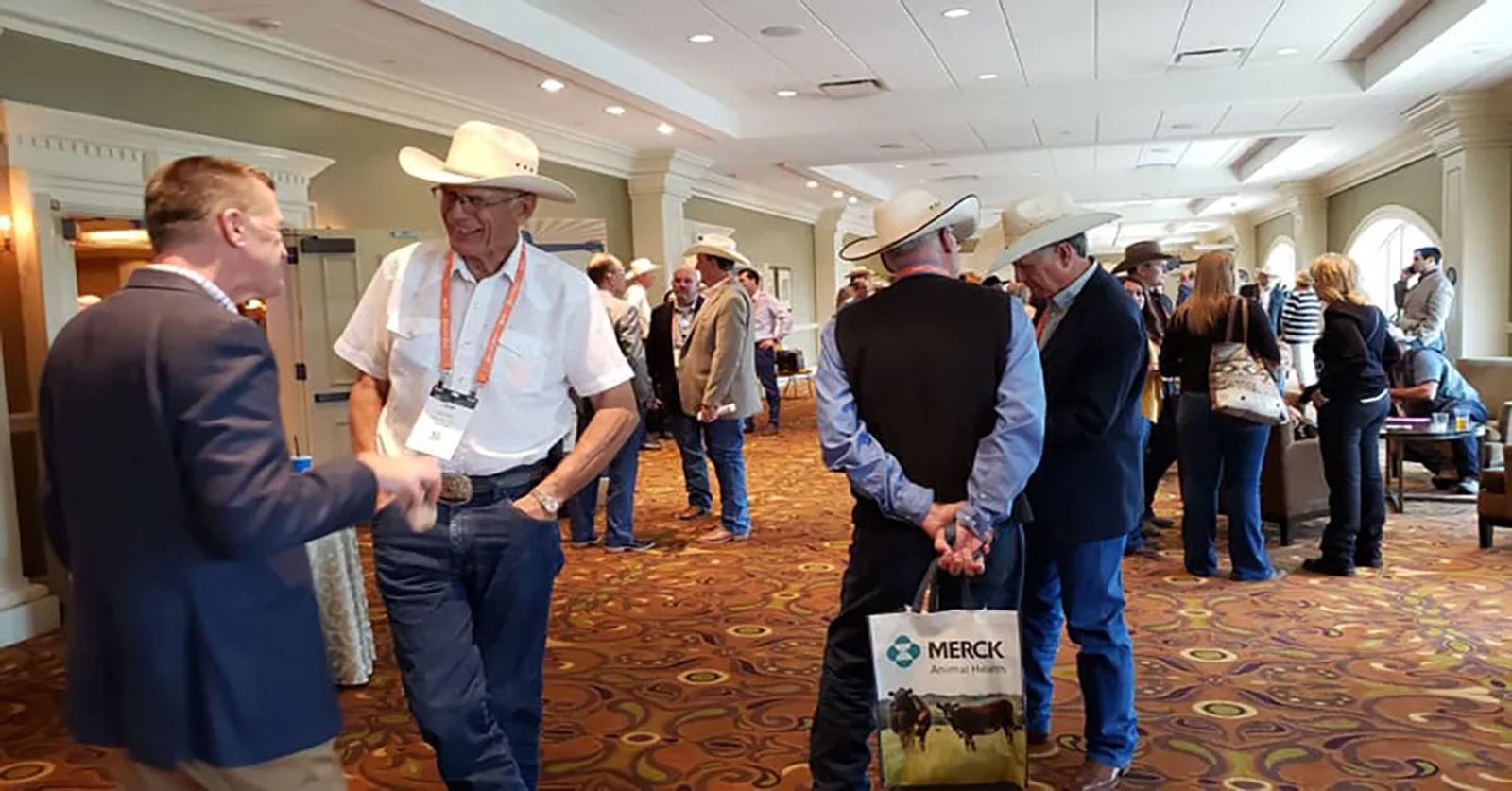 Thousands Gather in Tennessee for Cattle Industry Convention and NCBA Trade Show
August 10, 2021
The largest annual beef industry event begins today in Nashville, where more than 6,000 cattle producers, industry partners and stakeholders will gather for the 2021 Cattle Industry Convention & NCBA Trade Show. The event, which continues through Aug. 12, provides a platform for education, policy development and networking.
"I am pleased that cattlemen and women can come together in person once again," said National Cattlemen's Beef Association President Jerry Bohn. "Producers from across the country and their families look forward to convention every year, but I think it means even more following the pandemic's disruptions."
Carrie Behlke, winner of the 2021 NCBA National Anthem Contest, will open the convention in patriotic style by singing the "Star-Spangled Banner". The convention then kicks off in Music City fashion with country music singer and songwriter, Kix Brooks. Brooks, who was recently recognized as the National On-Air Personality of the Year by the Academy of Country Music, will talk about his experiences in country music as well as his passion for creating award-winning wines.
Over the next few days convention participants will gain insights on market trends during the CattleFax Outlook Seminar, hear a "State of the Industry" update from NCBA, learn about the cattle industry's role in sustainability, and wander through the NCBA Trade Show – the industry's largest, with more than 350 exhibitors on more than seven acres.
Annual meetings of the National Cattlemen's Beef Association, the Cattlemen's Beef Board, American National CattleWomen, CattleFax and National Cattlemen's Foundation will also be held. In addition, the National Environmental Stewardship Award winner will be honored at a special reception on Tuesday, Aug. 10, and winners of the Beef Quality Assurance awards will be recognized on Thursday, Aug. 12.
The final day of convention includes two general sessions, one of which offers a panel discussion on sustainability. Sustainability continues to be a hot topic, with environmental stewardship often making the headlines, but economic viability and social responsibility play roles as well. Session speakers will discuss how the cattle industry offers solutions to the climate change conversation.
The Closing General Session on Thursday, Aug. 12, will feature speaker Jason Brown, a former professional football player who turned in his cleats for a tractor. Brown left the NFL to serve others through farming and he will talk about his life-changing journey from the football field to the vegetable field.
Additional educational opportunities include the Learning Lounge, which offers classroom sessions on the trade show floor providing busy attendees valuable educational tips. The Stockmanship and Stewardship demonstration arena provides unique educational experiences featuring live animal handling and horsemanship demonstrations. And, back by popular demand is the Chutes and Scales Showdown where producers can watch cattle run through chutes, side-by-side, then get hands-on experience with the equipment. Campfire Chats also provide attendees the opportunity to engage with fellow producers and industry leaders in interactive roundtable discussions.
Entertainment also abounds throughout the event, including a NashBash BBQ on Wednesday, Aug. 11 and Cowboy's Night at the Opry on Thursday, Aug. 12. The exclusive event at the Grand Ole Opry will feature country music's brightest stars and greatest legends including Mark Wills, Crystal Gayle, Ashley McBryde, Ricky Skaggs and Lauren Alaina.
"This is a great time to come together and not only conduct the business of the industry, but also to reconnect and network with one another," Bohn concluded.
On-site registration is open for those who still would like to attend, and single day and trade show only tickets are available. For more information, visit https://convention.ncba.org.
Source: NCBA