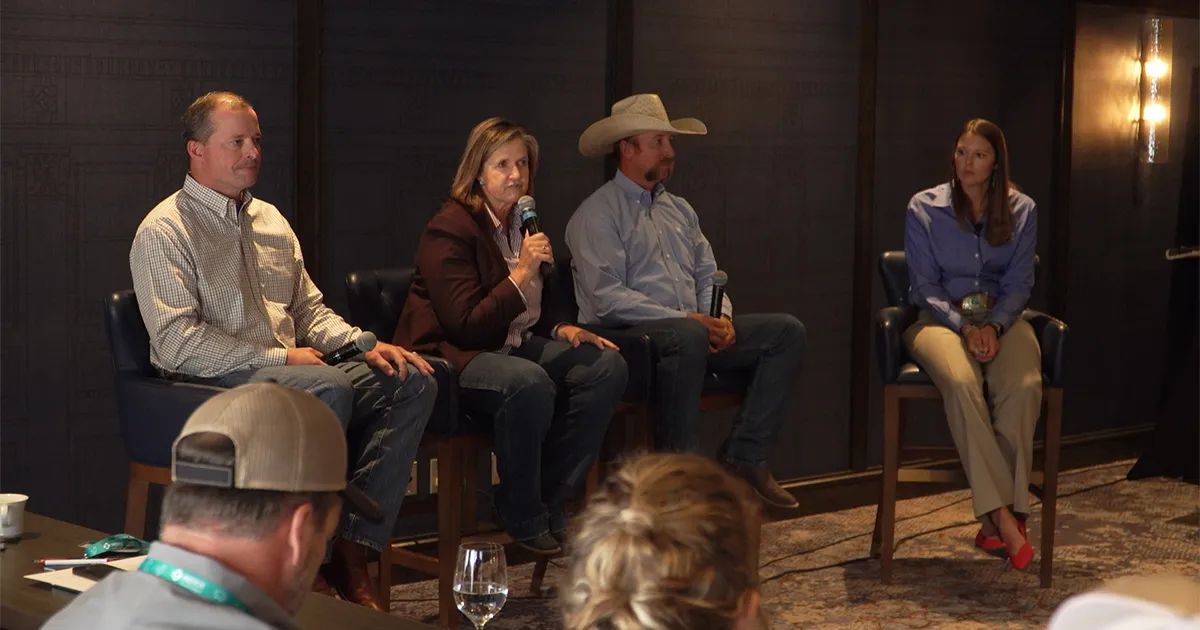 Sustainability in Beef Production a Focus of Cattlemen and Merck Animal Health
September 14, 2022
Sustainability in beef production is becoming more important every day for all segments of the U.S. beef cattle industry. And it was a topic covered this week in Amarillo, Texas at a beef media event hosted by Merck Animal Health.
Jessica Finck, Ph.D with Merck Animal Health Value Chain and Consumer Affairs explains why sustainability is a priority for their company and the customers they serve.
"We're all about keeping animals healthy because healthy animals are sustainable," said Finck. "Not only are they more sustainable from a profitability standpoint, but they're also more efficient users of their their environmental resources and it helps with social acceptability as well."
Jake Cowen is a cattleman from Benjamin, Texas and explains why sustainability is important to him and their stocker operation.
"We want to put back into our operation," said Cowen. "We want to feed our country and take care of the land and the cattle so we can continue to thrive and the land can thrive. We can also then pass it on to the next generation."
Dr. Finck says sustainability is also important to consumers.
"It's really about that transparency and that story from farm to table," said Finck. "We're very involved from trying to bridge that gap and trying to help with that transparency and that story to make sure that both ends of the spectrum understand each other and what the needs are."
Debbie Lyons-Blythe is a cattle producer from White City, Kan, and is also the current chair of the U.S. Roundtable for Sustainable Beef. She says the definition of sustainability is simple.
"Well, sustainability can mean a lot of different things to a lot of different people, but I put it very simply," said Lyons-Blythe. "Take care of the land, take care of the animals, take care of the people and make money. Because if you have all four of these things, you can be a continued business and a sustainable business."
She says becoming Beef Quality Assurance (BQA) certified is important in the sustainability conversation.
"I think that's kind of the foundation of animal welfare sustainability," said Lyons-Blythe. "In the future I believe a program will soon pop up that we're able to actually earn some money off of the term sustainability, I think one of the key components is you're going to have to be BQA certified. So, my biggest recommendation is number one, get BQA certified."
For more information on Beef Quality Assurance and becoming certified, visit www.bqa.org.
Source: Western Ag Network