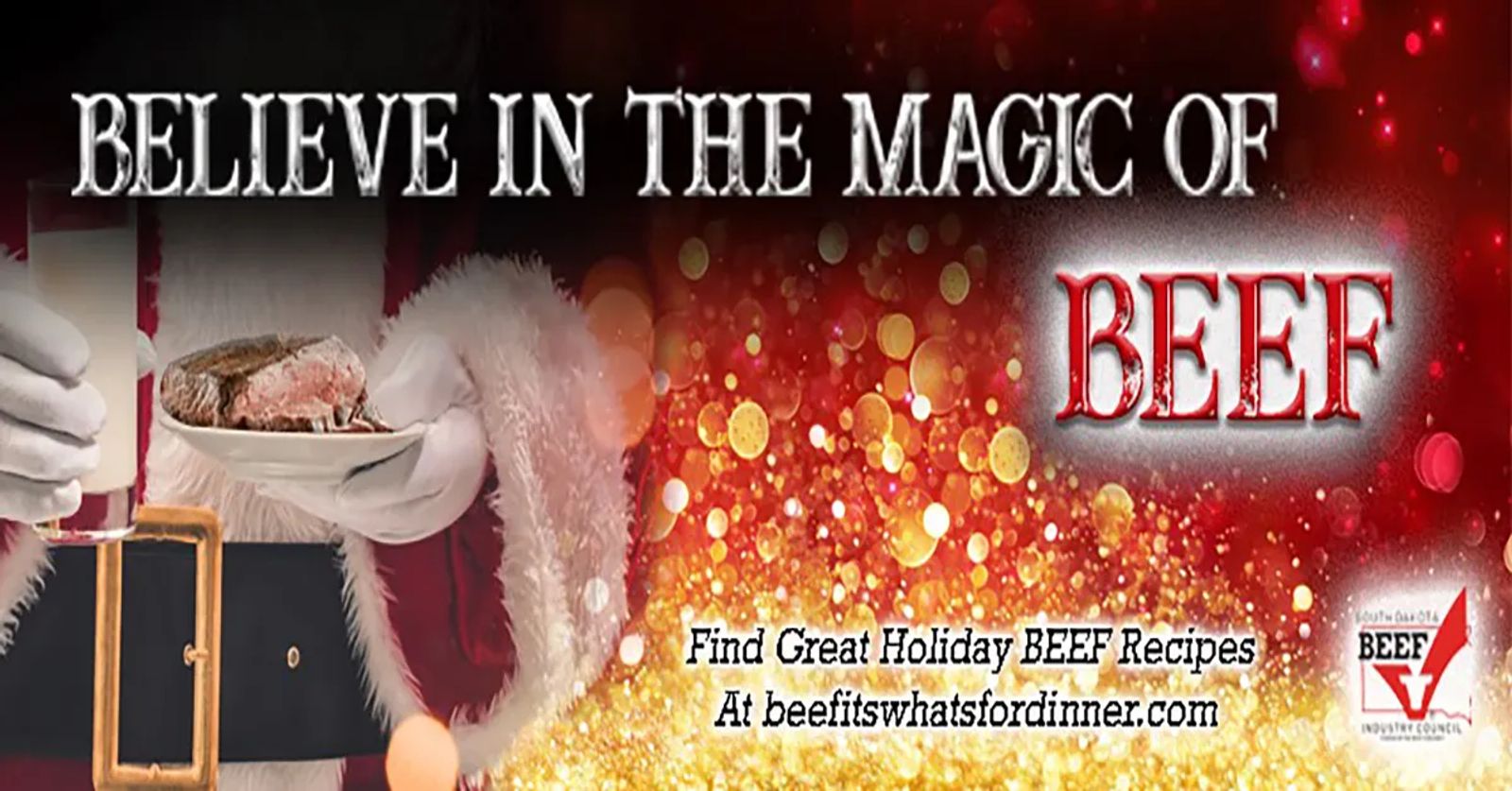 South Dakota Beef Industry Council Announces Holiday Campaign
December 1, 2020
The South Dakota Beef Industry Council (SDBIC) looks to give back this holiday season as it launches a new statewide campaign. The "BEEF is there for YOU" campaign focuses on the integral role beef plays in households across the state and will offer opportunities for consumers to win big with BEEF as it kicks off the first week of December with a variety of retail and social media giveaways.
"Beef plays a vital role in our South Dakota communities. From the families, to the schools, to main street businesses, the goal of the holiday beef promotion is to increase beef sales throughout the season. The SDBIC will offer consumers an opportunity to register for a chance to win one of three Beef Bucks Visa cards for $400, $200 and $100 that can be used at any retail location," states SDBIC president, Laurie Johnson. Select retail locations throughout South Dakota will be provided with beef holiday promotional items, such as educational materials and beef recipes for holiday meal preparation. Johnson continues, "We want our consumers to know we appreciate their support, from small communities across our state to our larger cities. We know holidays will look different for many people this year, and we want to remind consumers there are various beef cuts that can easily meet their needs for their holiday celebrations."
Consumers are encouraged to visit the SDBIC website where they will find more beef resources, along with the registration for the holiday giveaway. Winners will be announced December 13, 2020.
The SDBIC encourages you to follow us on all social media platforms this holiday season for several chances to win as BEEF GIVES BACK; reminding consumers that no matter the season, "BEEF is there for YOU".
For more information regarding the SDBIC holiday campaign, visit www.sdbeef.org
Source: South Dakota Beef Industry Council