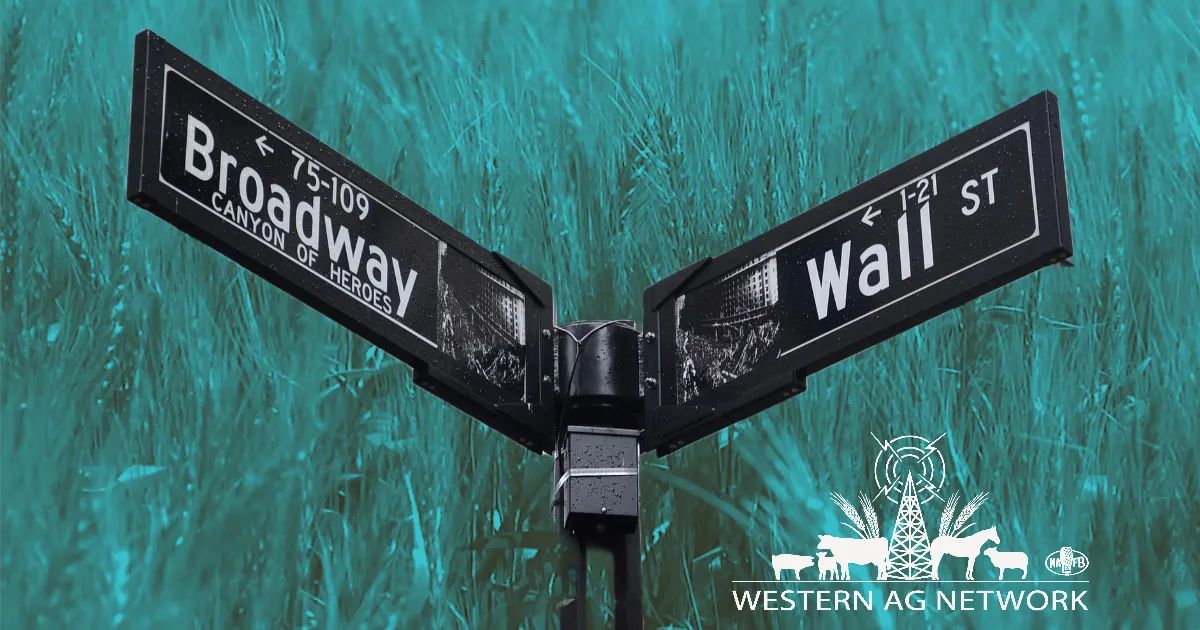 SEC Climate Rule Alarming to Farmers
July 6, 2022
On May 10, the U.S. Securities and Exchange Commission's granted an extension of the public comment period to June 17 on a proposed rule to require publicly traded companies to report climate efforts.
While the proposed rule is aimed at public companies, mandating the disclosure of scope 3 emissions would place a burden on producers who supply food to public entities.
Eleven national agriculture organizations filed comments on the U.S. Securities and Exchange Commission's (SEC) controversial proposed greenhouse gas disclosure rule. The rule would require publicly traded companies to disclose their direct (scope 1), energy/electricity consumption (scope 2), and supply chain emissions (scope 3), thereby creating a burden on food producers who supply publicly traded processors, restaurants, and retailers.
Additionally, the federal government has acknowledged that accurately calculating emissions on the farm or ranch level is impossible, while industry-wide metrics are already collected by the Environmental Protection Agency (EPA) and U.S. Department of Agriculture (USDA) at a level that should satisfy federal regulators.
Noting that farmers and ranchers are being asked to produce more while using fewer resources and reducing greenhouse gas emissions, the group writes that, "we believe that this illustrates that voluntary, market-based incentives are helping farmers and ranchers accomplish these milestones all while making real progress on climate-change."
Listen to Lane Nordlund discuss the SEC proposed rule with National Potato Council CEO Kam Quarles on the Eye on Potatoes Podcast.
"With cattle producers facing record inflation, rising input costs and labor shortages, another bureaucratic rule from Washington is a burden we cannot afford," said National Cattlemen's Beef Association (NCBA) President Don Schiefelbein, a cattle producer from Kimball, Minnesota. "Policymakers should be focused on lowering costs and solving the real problems facing farmers and ranchers, not creating more complex rules that require a team of lawyers to understand."
The American Farm Bureau Federation said in a news release, "Nearly every farmer's and rancher's products eventually touch a publicly traded company, meaning that farmers and ranchers could be forced to report personal information and business-related data."
AFBF said the "unprecedented overreach could create onerous reporting requirements" for farms and ranches of all sizes.
AFBF President Zippy Duvall said the proposed rule appears to be an "overreach" by the SEC.
"Farmers and ranchers are already heavily regulated by multiple agencies at the local, state and the federal level," he said. "New SEC reporting requirements will no doubt make an already complicated patchwork of regulations even more cumbersome."
"During the National Potato Council 2022 Summer Meeting, the Board of Directors formally adopted a new policy position opposing SEC's proposed rule, stating that this significant government regulatory overreach would severely impact family farms," said NPC President Jared Balcom. "NPC will continue to urge policymakers to exclude agriculture from any rule that puts the burden of emissions disclosures on the backs of food producers."
The coalition of agricultural organizations including the American Farm Bureau Federation, National Cattlemen's Beef Association, National Pork Producers Council, National Cotton Council, National Corn Growers Association, National Potato Council, American Soybean Association, Agricultural Retailers Association, National Association of Wheat Growers, U.S. Poultry & Egg Association. Numerous NCBA state and breed affiliates submitted comments as well.
Soruce: Western Ag Network, NCBA, NPC, AFBF and DTN