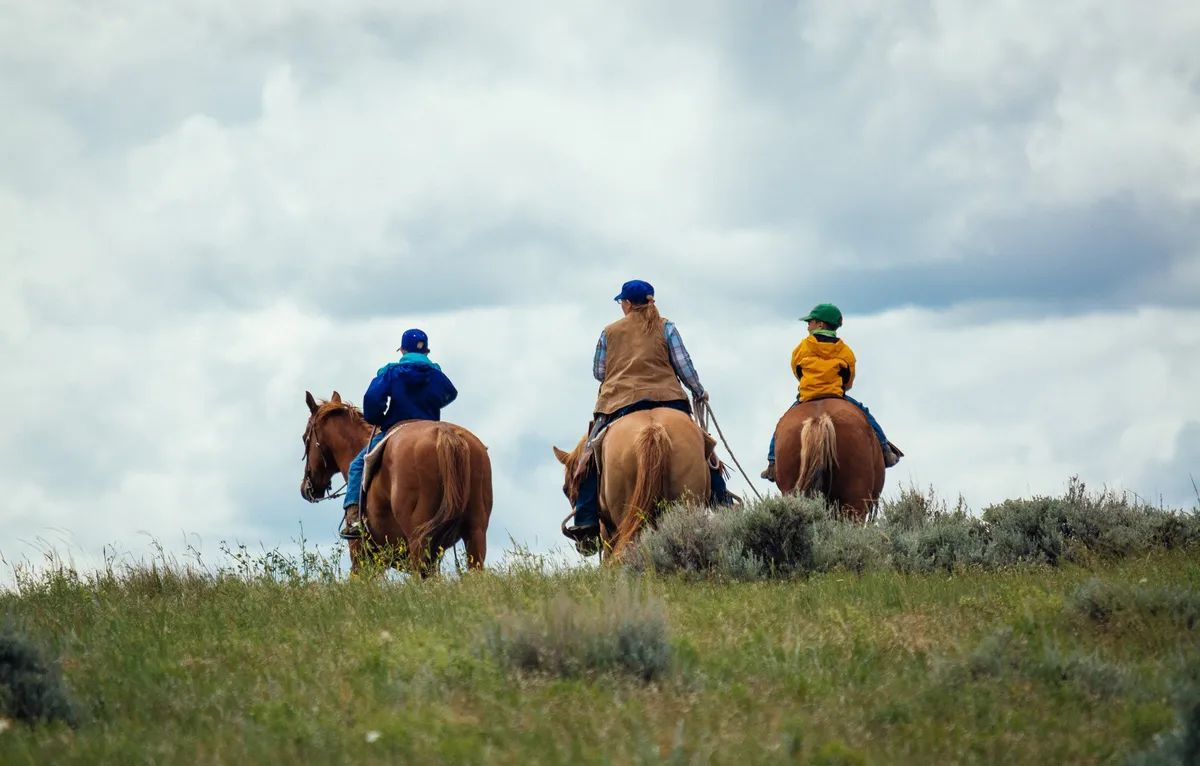 Raw and Real: Montana Ranch Families Share Succession Stories
February 3, 2023 - It's emotional. It's financial. It's pivotal. And it often gets put on the back burner. Data from the U.S. Department of Agriculture National Agricultural Statistics Service reports that family-owned farms and ranches account for 97% of the 2.1 million total in the U.S. Yet only 30% of these survive into the second generation. Only 12% are still operating by the third.
What's more, some 69% of the family farms surveyed expected ownership to continue into the next generation, but only 23% had a plan. Where is the disconnect? Reluctance to get into hard conversations, uncertainty about what professionals to bring into the mix, worries about fairness, and old-fashioned procrastination are among the list of possibilities.
To help our region's farm and ranch families break through the noise of estate planning, Perennial Roots, a program of Ranchers Stewardship Alliance and Winnett ACES, and cohost Petroleum County Conservation District will soon be showcasing the firsthand stories of three Montana ranch families. Each will discuss the motivations, trials, and victories in establishing their transition plan:
Mannix Family – Helmville, Montana
A diversified and multigenerational operation, the Mannix family is continuing the 140-year tradition of the Mannix Brothers Ranch. There are plenty of cooks in this 50,000-acre kitchen. Decisions go back to the ranch's board of directors, which includes brothers of the fourth generation, David, Randy, and Brent, their wives Peggy, Mo, and Stacey, and three representatives of the fifth generation, Neil, Bryan, and Logan.
Lee Family – Judith Gap, Montana
Bob Lee and late wife Kathy started their diversified cattle and grain operation in the foothills of the Snowy Mountains in 1969. The duo raised three successful children, one of which has now brought his family home to the operation. The ranch has been recognized for its approach to managing its natural resources and is well-known for the tours it offers to groups from across the state, nation, and globe.
Hammond Family – Malta, Montana
Howie Hammond is a first-generation producer on property that he and his wife, JoAnn, bought in 1979. The pair enjoys having their three daughters and their families living in Phillips County. Daughter Andrea and husband, Wyatt Lien, have committed to help run the operation. All-in-all, they run a cow/calf operation on roughly 37,000 acres with a portion seeded to small grains. Howie's commitment to succession planning was inspired by conversations with Nebraska producers in jeopardy of losing their land in the late 80s. The Hammond's ever-evolving succession plan became a top priority after a medical diagnosis for Howie in late 2014.
The two in-person events will feature presentations from each of the ranches along with evening meals and plenty of time for discussion. Both are stand-alone gatherings. While attendees are more than welcome to attend both, the content will be very similar in each location.
The focus on Monday, February 20th is Malta with the program running from 5-8:30 p.m. at the Tin Cup. Winnett's Petroleum County Community Center will play host on Tuesday, February 21. Also running from 5-8:30, childcare will be offered.
More information and tickets for each night are available at RanchStewards.org/events. You can also preregister by calling the Ranchers Stewardship Alliance Office at (406) 654-1405 or Haylie Shipp at (406) 853-0483.
Perennial Roots, a program of Ranchers Stewardship Alliance and Winnett ACES, aims to make succession planning resources more available to the agricultural producers we serve, ultimately helping to keep working lands operational and local ranches contributing to their communities economically, socially, and ecologically.
Cover Photo courtesy of DNRC Rangeland Resource Program