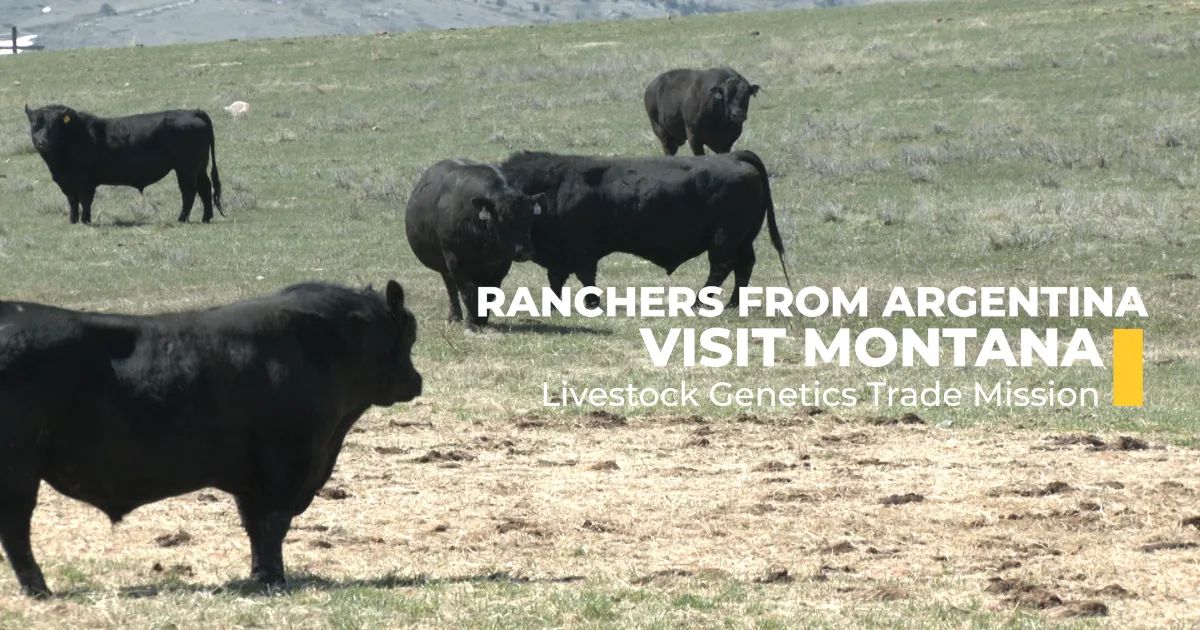 Ranchers from Argentina Look to Montana to Improve Cattle Herds
May 4, 2023
In May 2022, our networks Lane Nordlund traveled to Argentina with a group of Montana Angus breeders partaking in livestock genetics trade mission.
This week, a delegation of Argentine ranchers is touring some of the best Black and Red Angus operations in the Big Sky State. Here is a glimpse of our travels this week.
Watch Lane Nordlund's video story of the Montana/Argentina trade mission.
Watch Lane Nordlund's report from the 2022 ag trade mission to Argentina:


Source: Western Ag Network