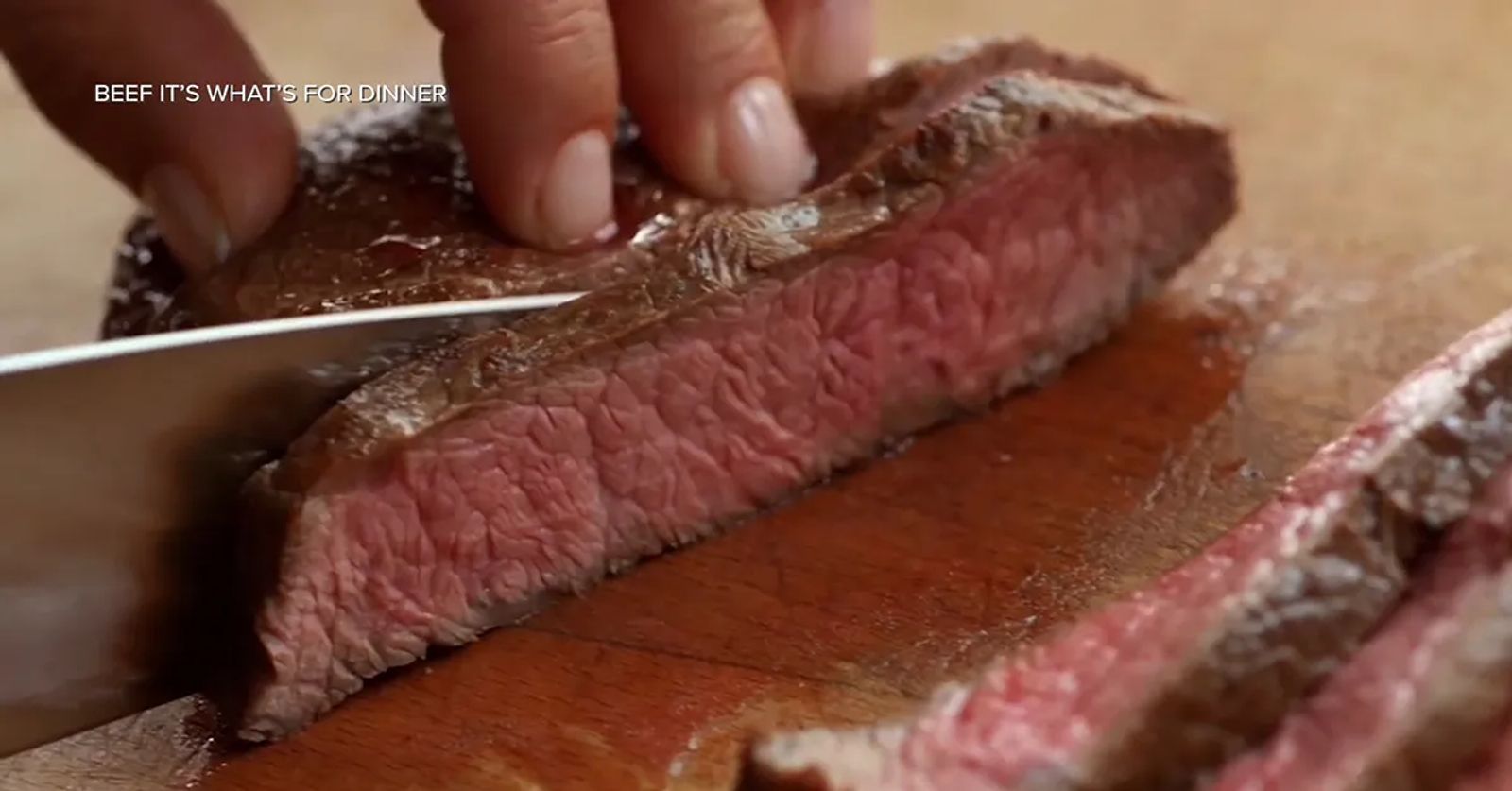 Ranchers Encourage Beef in New Federal Dietary Guidelines
August 24, 2020
As the Dietary Guidelines Advisory Committee finalizes new federal dietary guidelines, ranchers are urging them to do more to encourage beef as part of a healthy diet.
Sixth-generation California rancher Kiah Twisselman recently told USDA and Health and Human Services officials about her first-hand experience with the benefits of beef in her diet. That's because two years ago she lost over 125 pounds through small life changes, regular exercise and healthy diet that included beef.
Russell Nemetz talked with Kiah about her desire to live a more healthy lifestyle and how beef is helping her do exactly that.
"Luckily, it makes it really easy when it comes to beef. Because beef, let's just be honest, it's delicious" said Twisselman. "If I'm going to include something in my diet, I want it to taste good. So, beef is a nutrient dense food. You're getting more than 10 essential vitamins and nutrients and one three-ounce package. And it's so versatile. You can pare it in so many different ways. It was really important to me when I was really creating this healthy lifestyle for myself that I was going to incorporate foods that I loved, that I could be willing to commit to eating for the rest of my life. Right. I'm just so proud that I get to be on this side of my health journey and be an example of what that looks like and what incorporating beef, lean beef and a healthy diet looks like and really be a voice for our farmers and ranchers in that capacity. It's been really rewarding."
She testified on behalf of the National Cattlemen's Beef Association (NCBA) and encourages other cattle producers to share the U.S. beef cattle industry's great story.
"When we as producers or people that just enjoy beef or are an example of what that looks like in a healthy diet lifestyle, by us sharing that voice, we're really giving people permission to say, hey, if you enjoy eating beef, you can absolutely eat it and know that you're fueling your body with the nutrients it needs" said Twisselman. "Also, you're supporting an industry that not only is taking care to create this nutritious product, but also really take cares of the environment and their natural resources."
For more information about delicious and nutritious beef recipes, visit www.beefitswhatsfordinner.com.
Source: Montana Ag Network & Western Ag Network