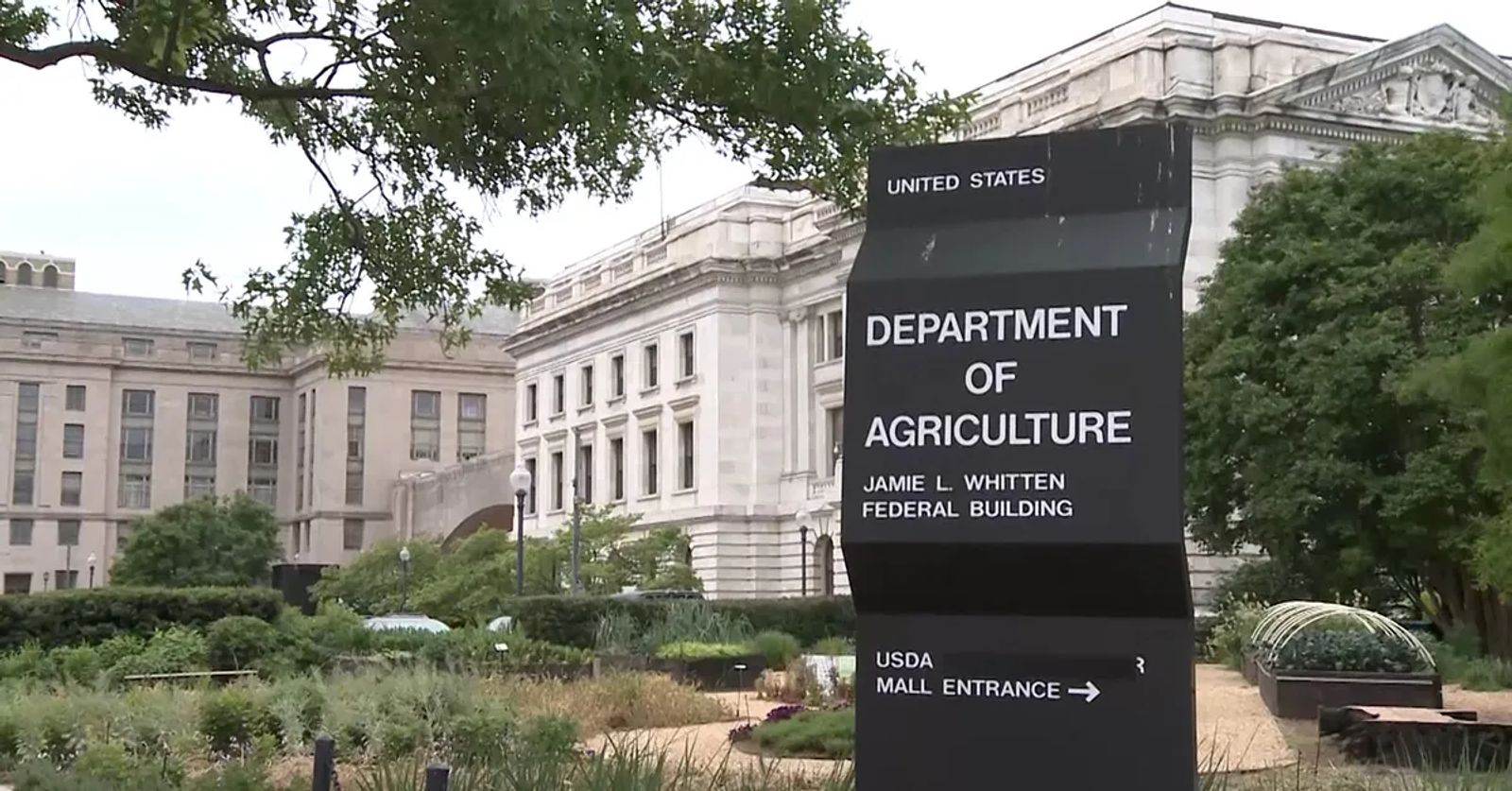 President Biden's USDA Budget Scales Back COVID Aid
June 1, 2021
The Biden administration has released its $6 trillion budget request to Congress for Fiscal Year 2022, that includes USDA's budget, which proposes an increase in discretionary spending while the costs of its mandatory programs are expected to decline next year.
President Joe Biden's proposed budget for the federal government relies heavily on Congress passing his infrastructure package -- the American Jobs Plan and the American Families Plan. That includes raising the capital-gains tax rate from 21% to 28% and capping stepped-up basis for heirs -- a major sore spot for agricultural groups who have lobbied against changes to stepped-up basis.
Overall, USDA's budget provides a shift out of emergency spending that reflected the aid programs created at the department and by Congress during the past 18 months. USDA would see a $17.4 billion decline in spending compared to Fiscal Year 2021.
The Biden administration proposes $29.9 billion for USDA discretionary programs, which are those where the funding levels are set annually by appropriations from Congress. The funding would be 9% higher than Fiscal Year 2021, or about $2.6 billion, the bulk of which would go towards higher spending for the Women and Infant Children's nutrition program, but also proposed increase in rural development, conservation, the Forest Service, food safety and research.
USDA's mandatory programs written into the farm bill are expected to cost $168.1 billion, or $20 billion less than the FY 2021 levels because of less expected spending on direct aid programs to farmers, ranchers and nutrition aid -- all tied to coronavirus spending boosts that were needed during the past year.
For departments such as USDA, direct comparisons of budgets from Fiscal Year 2021 to FY 2022 shows USDA had significant funding boosts in key areas, such as nutrition spending, international food assistance and aid payment to farmers and ranchers that are not expected with a return to normalcy following the pandemic. For instance, the foreign aid program shows a $962 million decline in the budget request largely because the International Food For Peace Program received $800 million for FY 2021 under the American Rescue Plan.
In a news release, USDA stated the president's request calls for a combined $1.5 billion increase in areas involving climate-smart agriculture, climate resiliency and clean energy. The proposal also requests $4 billion for USDA's various research, education and outreach programs. Another $700 million is being proposed for areas such as rural broadband.
"The President's budget gives USDA a new set of tools to address the urgent challenges of our time -- racial injustice, a changing climate, and hunger. When we invest fairly and equitably in American families and communities, we lay the foundation for decades of American prosperity," Agriculture Secretary Tom Vilsack said in a news release.
COMMODITIES
USDA budgets $10.259 billion for the Commodity Credit Corp., compared to $10.05 billion from FY 2021. The CCC will cover the Agricultural Risk Coverage (ARC) and Price Loss Coverage (PLC), as well as the Dairy Margin Coverage (DMC) programs. The spending is down significantly compared to $27.58 billion used for CCC in FY 2020 when the fund was tapped heavily for the Coronavirus Food Assistance Program (CFAP) aid producers.
USDA does not include any line item to use CCC funds for a carbon program, which has been a source of conflict between the Biden administration and Republicans in Congress.
In crop insurance, USDA budgets $9.7 billion for the Risk Management Agency, compared to $8.8 billion for FY 2021. The USDA budget plan for crop insurance does not propose budget saving as in prior year during the Trump and Obama administrations.
CONSERVATION
The department's drive for climate-smart agriculture hinges on increased participation in conservation programs. USDA boosts funding for the Conservation Reserve Program (CRP) from $2.05 billion in FY 2021 to $2.332 billion in FY 2022 as USDA seeks to increase acreage in the program after years of declining enrollment.
For technical assistance in CRP, USDA also proposed a $40 million increase to $276 million. USDA wants to see its discretionary funding for conservation operations increase $112 million to $886 to put a greater priority on climate change. USDA wants another $112 million for the Soil Survey, Snow Survey and Plant Materials Center. These programs will collectedly work on various climate relation issues such as soil health, data collection on water capacity and drought, and potential food risk. Still, USDA's budget proposal for various conservation technical assistance programs proposes an overall decline of $575 million, to $2.354 billion for FY 2022, with the bulk of lower spending coming out of technical assistance for the Conservation Stewardship Program (CSP).
In other conservation programs, USDA proposed a $50 million bump for the Environmental Quality Incentives Program (EQIP) to $1.85 billion, and a $50 million increase in spending for the Conservation Stewardship Program (CSP) to $800 million. Total conservation Programs at the Natural Resources Conservation Service would go to $5.08 billion, up from $4.625 billion in FY 2021. That's still nearly $1.2 billion below FY 2020 spending, which had significantly higher funding for CSP under the 2014 farm bill.
The Biden administration proposes legislation for conservation programs, including increasing funding for EQIP to deal with droughts, and increased funding for the Regional Conservation Partnership Program to help address net-zero emissions technologies. The administration also wants more funding for the Watershed and Flood Prevention Operations Program and increased funding for the Healthy Forests Reserve Program to also address net-zero missions technology.
RURAL DEVELOPMENT
The administration wants to increase USDA's electric loan program by $1 billion, to $6.5 billion, to improve electrical infrastructure for renewable energy, energy storage and areas such as smart-grid technology and energy efficiency. The budget also proposes $400 million in new funding to help rural electric providers "transition to carbon-pollution free electricity by 2035. USDA stated the funds would create "good-paying union jobs to help meet the ambitious climate progress that science demands."
For rural broadband, the USDA budget includes $650 million for the ReConnect program that provides loans and grants for broadband expansion. In another infrastructure area, the budget includes $1.4 billion for rural waste-water loans and requests a $100 million increase to $717 million for rural waste-water treatment grants.
RURAL HOUSING
An area where USDA proposes a major increase in funding involves a $6 billion increase, to $30 billion, for loan guarantees for single-family housing in rural areas. Funding during the past two years for that program has remained at $24 billion. Guaranteed loans are limited to families with incomes of 115% of the area median income level. USDA also want to increase its direct loans for rural housing by $500 million, to $1.5 billion. Combined, the two programs would provide the potential for 181,500 single-family homes.
RURAL BUSINESS
USDA proposes to double loans under the Rural Energy for America Program (REAP) to $1.123 billion, compared to $530 million under the current year. USDA would also add $500 million to Business and Industry guaranteed loans, which USDA states would help lenders provide capital for business expansion to diversify the rural economy.
NUTRITION
The bulk of USDA's overall budget for programs such as the Supplemental Nutrition Assistance Program would dial back slightly, with SNAP projected to cost $105.8 billion for FY 2022. SNAP ballooned under the pandemic, going from $67.8 billion in 2020 to $114 billion in 2021.
USDA expects aid will continue. SNAP is expected to average 45.4 million people on the program per month in FY 2022, compared to 43.9 million in 2021. While participation will grow, funds will increase with the expiration of emergency aid authorization and the expiration of a 15% boost in SNAP payments.
School lunches and breakfast costs are projected to increase as more child nutrition programs will be extended through summer months to allow schools to continue providing those meals as well.
OTHER AREAS
For research, including the Agricultural Research Service, USDA's budget proposes $1.932 billion, a $366 million increase from 2021.
For the Agricultural Marketing Service and its related program, USDA proposes $1.777 billion, down $1 billion from 2021 because of $1 billion that went to multiple coronavirus relief programs including donations and block grants.
For the National Institute of Food and Agriculture, USDA proposes $2.178 billion, up $396 million from 2021.
With increased focus on wildfires and their costs, USDA proposes a $9.161 billion budget for the Forest Service, up $790 million from FY 2021.
For details on the President's 2022 proposed budget, go to https://www.whitehouse.gov/…
Source: DTN