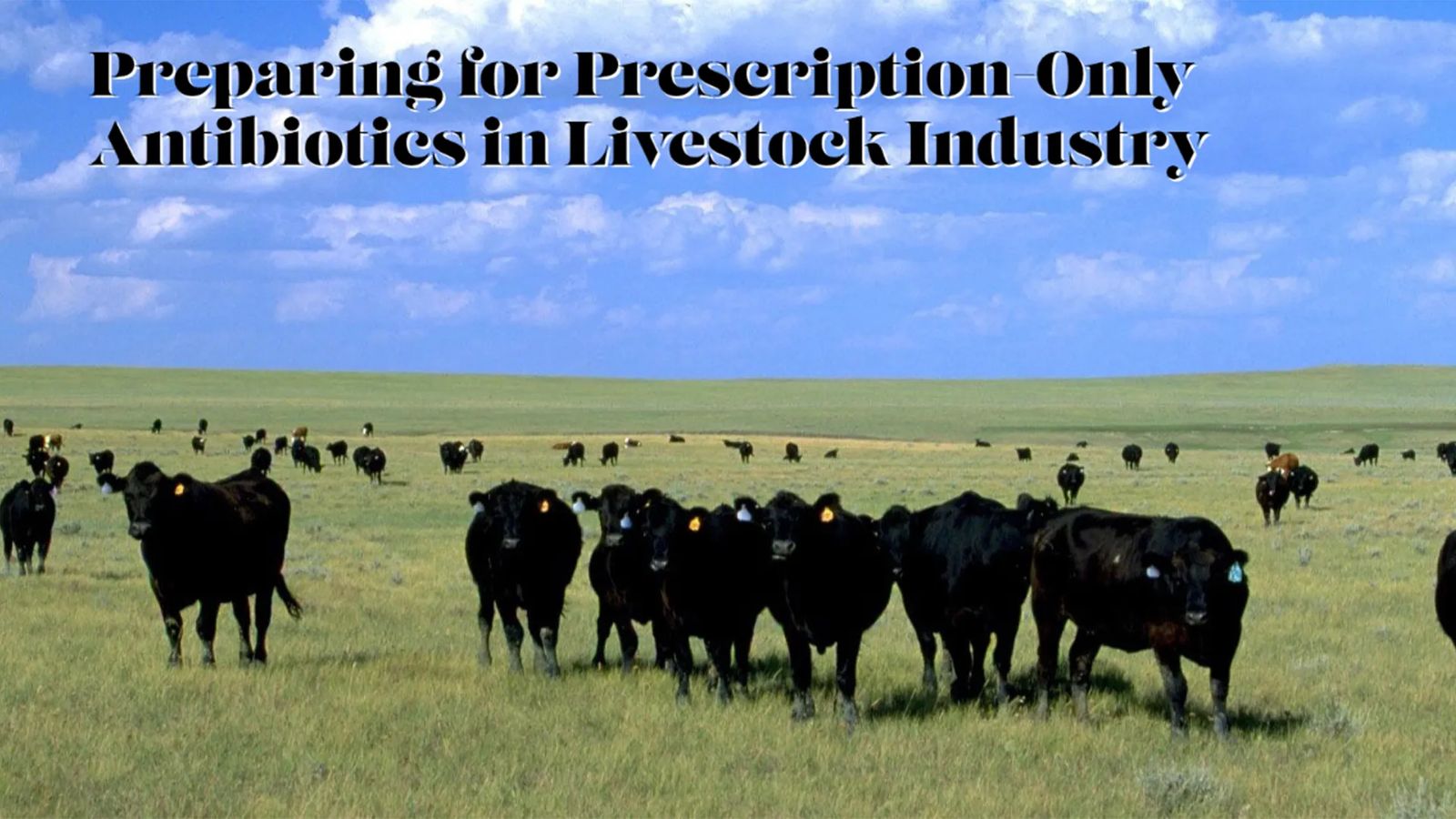 Preparing for Prescription-Only Antibiotics in Livestock Industry
June 6, 2023
While another month has come and gone for the 2023 production year, if you haven't already heard, June will hold some significant changes for the livestock industry.
When it comes to livestock antibiotics, many products that have typically been used over-the-counter will now need a veterinary prescription.
"Just as physicians have started to try and educate people to not utilize antibiotics in those cases, we're really trying to have the same conversation with the livestock industry," says Mike Lormore, DVM, head of technical services over pork and cattle for Zoetis.
On June 11, the FDA's Guidance for Industry (GFI) #263 will take effect, bringing 91 over-the-counter antimicrobial products under prescription oversight.
While the sales of antimicrobial injectables in 2021 declined by 11% from 2016, Lormore says the FDA's guidance is a result of a long conversation around improving the quality of and control systems around antimicrobial use in food production.
The guidance applies to all food animals, including cattle, hogs, ruminants (goats/sheep) and poultry. In addition, it also applies to animals not intended for food, such as horses, pet rabbits and backyard chickens.
"While this change does not require the purchase of products from a veterinarian, going forward, producers will be legally required to obtain a prescription from a licensed veterinarian with whom the producer has a valid veterinary-client-patient relationship," says Becky Funk, DVM, and Jesse Fulton in a University of Nebraska-Lincoln article.
Specifically, the veterinary-client-patient relationship (VCPR) is a mutual agreement between the animal owner and the veterinarian where the veterinarian has an understanding of the animals on an operation, the type of care they're given on a regular basis, their purpose, and the risk factors associated with management of those animals, Lormore explains.
If you do not have a relationship with a veterinarian, start visiting with a local practitioner so they can become familiar with you and your animals on your operation.
Additionally, Linda Tikofsky, DVM and senior associate director of dairy professional services at Boehringer Ingelheim says, "I think the number one thing to do is just take inventory of what you're using and what you won't be able to purchase after June 2023. Go through your drug cabinet, take note of what you're using and how often you're using it."
This will help you prepare for conversations with the veterinarian, discussing standard operating procedures and routine drug orders.
A full list of products to soon require a prescription can be found here.
Source: Drovers