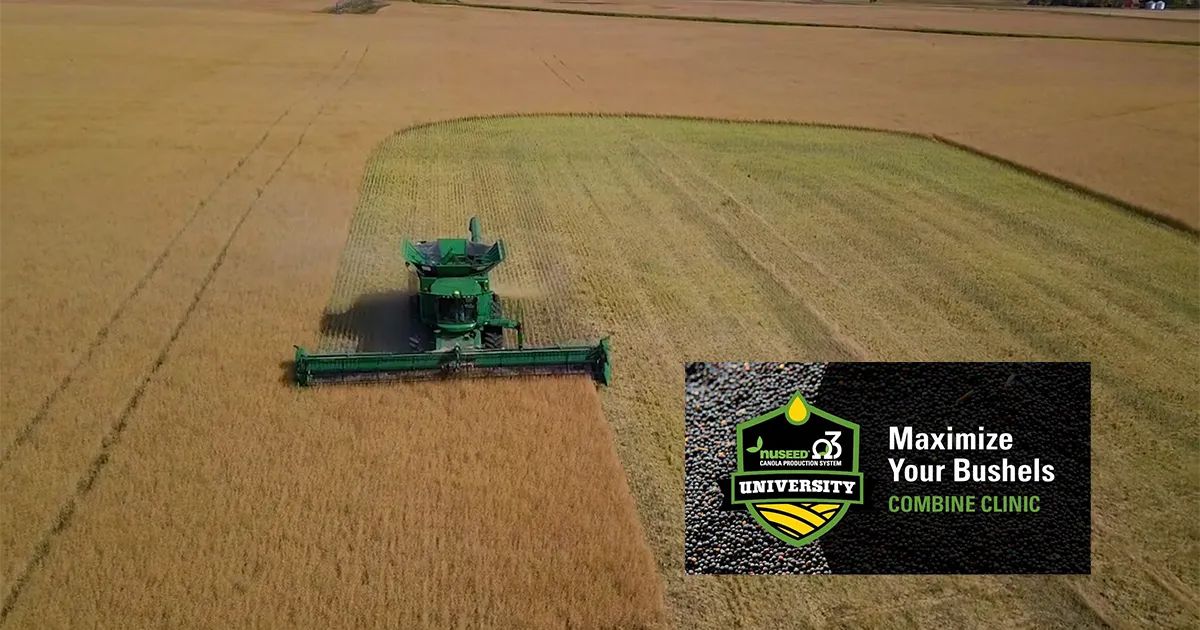 Nuseed Canola Production System University Combine Clinics in Montana
July 11, 2023
In an effort to help farmers reach their full potential with the Nuseed Omega-3 Canola Production System, Nuseed is hosting their first Omega-3 Canola Production System University this month at two locations in Montana.
Nuseed Field Sales Manager for Montana John Walker says each location will be an in-person workshop that focuses on optimizing your combine to maximize your bushels and harvest strategies for canola.
"Nuseeds has been around for a while," said Walker. "But what I'm here to work with is with our Omega-3 Canola Production System. And what we're really trying to do is create a program that's really focused on the growers. Helping them with profitability and consistent performance. We're really looking for those innovators in the market who want to capitalize on their excellent production practices across the farm. So, this isn't just a production contract for our growers. We're really trying to find those growers who want a consistent company that's really starting to move into a new market in this Omega-3 market."
"Nuseed offers a great option for both seasoned canola growers as well as those new growers who are really looking tobring another option to the table," said Walker. "We all know that the demand for canola is rising and it's going to be a great opportunity for our growers here in Montana."
Nuseed's Maximize Your Bushels Omega-3 Canola Combine Clinics are July 13th in Ledger and July 28th in Sidney.
Get more bushels out of your combine at Nuseed's Maximize Your Bushels Omega-3 Canola Combine Clinic. Live demonstrations presented by the combine experts.
To register, click here.