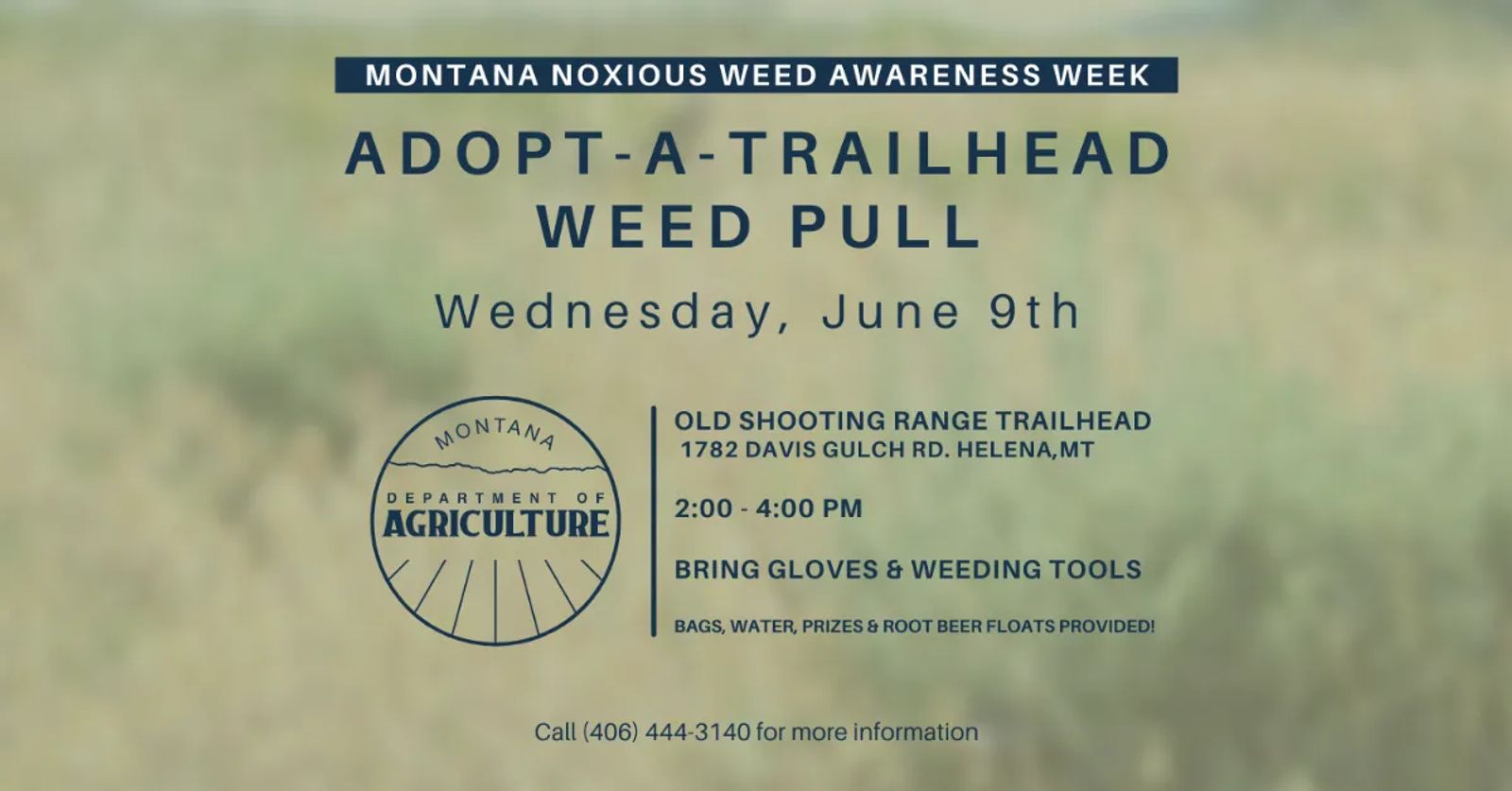 What: Noxious Weed Awareness Week Adopt-A-Trailhead Cleanup and Weed Pull
When: 2:00 – 4:00 p.m.
Where: Old Shooting Range Trailhead (1782 Davis Gulch Rd. Helena, MT)
Why: Noxious weeds pose a serious threat to Montana's environment and economy. This event is an opportunity to learn more about prevention and management strategies, engage with professionals dedicated to these efforts, and work together to beautify an Adopt-A-Trailhead location in Helena, MT.
Those interested in joining are asked to bring gloves and weeding tools if they have them. Bags for weeds and water will be provided, and the efforts of attendees will be rewarded with root beer floats!
For more information about MDA's weed pull event, visit agr.mt.gov, call (406) 444-3140, or email agr@mt.gov.
Source: MT Dept. of Agriculture