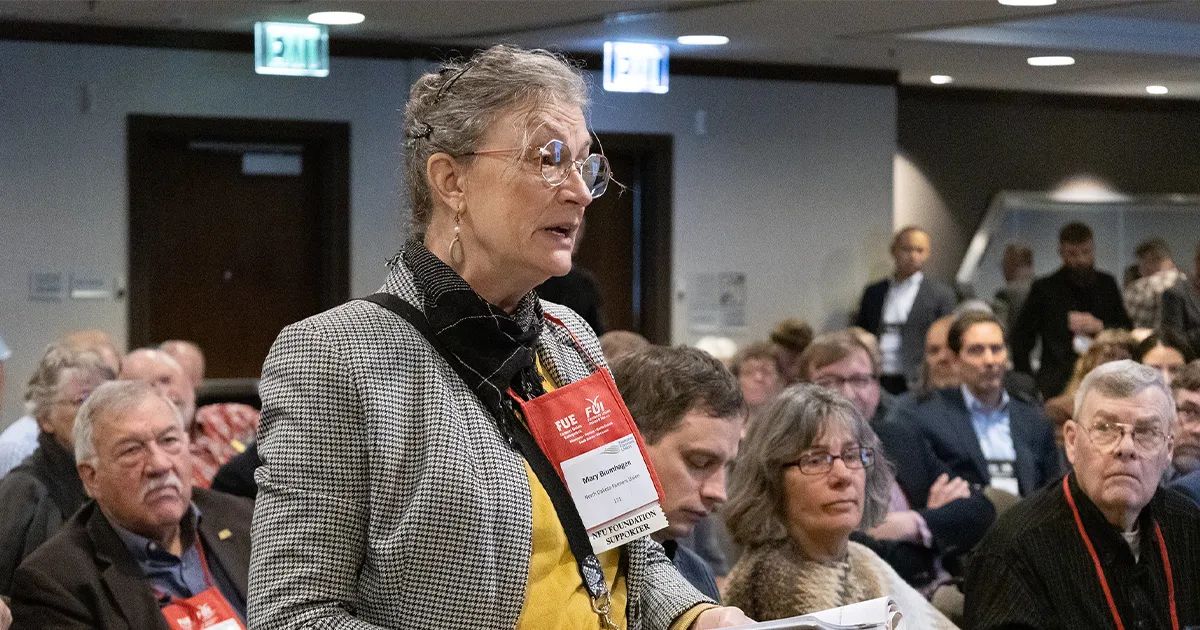 NFU Concludes 121st Anniversary Convention, Looks to Have Major Impact on 2023 Farm Bill
March 8, 2023
The National Farmers Union (NFU) has concluded their 121st Anniversary Convention held in San Francisco, California. With an agenda that was focused on the ability of NFU and Farmers Union members to create change, delegates and attendees heard from United States Secretary of Agriculture Tom Vilsack, keynote speaker Dr. Glenda Humiston, Speaker Emerita Nancy Pelosi, California Secretary of Food and Agriculture Karen Ross, as well as representatives from the House and Senate Agriculture Committees, and the Department of Justice.
"Farmers Union members are united and energized. With our grassroots policy set and the 2023 Farm Bill proceeding in earnest, NFU is going to hit the ground running," said NFU President Rob Larew. "Our agenda this year focused on the ability of our members to make change and we do that best together. The last few days are a testament to the strength of National Farmers Union."
Following a full program of speakers and sessions, delegates took part in the democratic policy debate that is fundamental to the structure of Farmers Union. This grassroots policy process informs the work of NFU and sets a basis for the advocacy that Farmers Union does throughout the year.
During the policy process, delegates approved three special orders of business:
Looking ahead, NFU will hold their 122nd Anniversary Convention in Scottsdale, Arizona.
Source: National Farmers Union