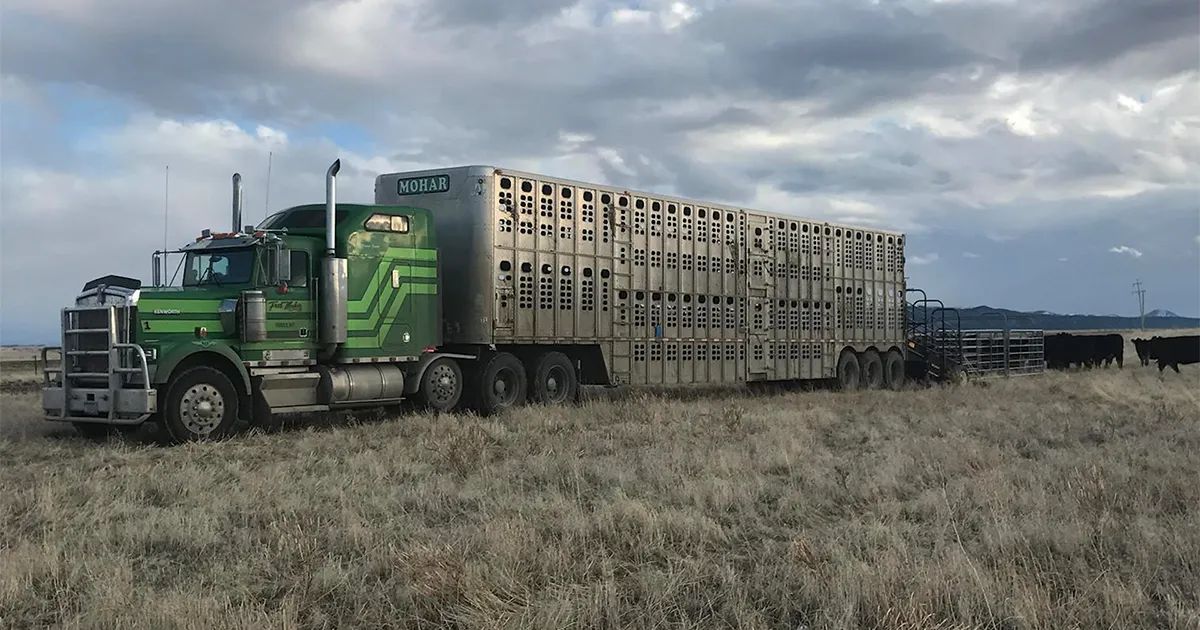 New Legislation Would Remove Burdensome Regulations on American Trucking Industry
September 20, 2022
U.S. Senator Mike Rounds (R-S.D.) today introduced legislation that would remove burdensome government regulations, which are impacting the agricultural industry, school districts and trucking companies in South Dakota.
In 2012, then-President Obama signed into law legislation that set in motion a new rule that created a requirement for Entry-Level Driver Training (ELDT). The final rulemaking went into effect earlier this year. All new drivers who wish to obtain their Commercial Driver's License (CDL) must now complete ELDT, adding a burdensome requirement at a time when the American Trucking Association estimates a nationwide trucker shortage of 80,000 drivers. Additionally, this requirement is costly and time consuming. ELDT training classes range from $450 to $8,500, depending on the trainer, and can take anywhere from three days to 20 days to complete.
Rounds' legislation, the Trucking Regulations Unduly Constricting Known Service-providers (TRUCKS) Act, would allow states to issue a new "Small Business Restricted CDL" so ELDT requirements would not affect small businesses with nine CDLs or less. This would make certain any driver obtaining a CDL without completing the ELDT process could not switch to a larger company and bring a "Small Business Restricted CDL" with them. Further, it would protect small businesses from these constricting regulations so they can fill their positions in a timely manner and remain competitive in the industry. Additionally, the TRUCKS Act would allow states to exempt employees of agriculture-related industries, school districts and local units of governments (including county, municipal and tribal), from ELDT requirements to obtain their CDL.
"At a time when our nation is in a recession and faced with worker shortages and supply chain issues, American businesses should not have to battle the heavy hand of government," said Rounds. "We should be working on policies to help our producers and consumers, not hurt them. This legislation eases the burden on small trucking companies, agricultural producers, school districts and local units of government. It also gives power back to the states so they can decide their own rules of the road."
This legislation is supported by the Associated School Boards of South Dakota and has been endorsed by the U.S. Custom Harvesters.
"While we understand the need for CDL standards, the new rules have a significant effect on local school districts trying to hire bus drivers," said Wade Pogany, Executive Director of Associated School Boards of South Dakota. "In rural areas school bus drivers are hard to find. We are grateful to Senator Rounds who understands the needs of rural states. The exemptions he has proposed will be beneficial for schools."
"We're appreciative of Senator Rounds for recognizing the burden of duplicative regulation on our industry," said JC Schemper, USCHI board president and co-owner of Schemper Harvesting, a multi-generation family owned and operated custom harvesting business. "The additional time and financial investment required by ELDT creates obstacles for harvesters to meet the demand of farmers. We support safety measures, however, when each state has existing strict safety measures and regulations in place that our members comply with, ELDT is unnecessary bureaucratic red tape."
This bill has been cosponsored by Senators John Hoeven (R-N.D.), Roger Marshall (R-Kan.) and Kevin Cramer (R-N.D.).
"At a time when we already have a shortage of drivers and continued supply chain constraints, the FMCSA's new training requirements impose higher costs and discourage new drivers from entering the workforce," said Hoeven. "Our legislation provides important regulatory relief and flexibility by allowing exemptions for agriculture, small businesses and state and local governments. This will help ensure farmers, ranchers and other small businesses, as well as school districts and other government entities have access to the reliable and affordable transportation services they need while ensuring safety on our roads."
"Custom harvesters across Kansas are overregulated by federal rulemakers who have never worked on a harvest crew," said Marshall. "The ELDT requirements for new drivers are burdensome to small trucking companies, and this legislation is a common sense reform to eliminate barriers for small businesses, farmers, and custom harvesters crews who are already hard pressed to find an adequate amount of drivers."
"With the current supply chain issues and shortage of truck drivers nationwide at a time of tremendous demand, the last thing the transportation industry needs is more overbearing, bureaucratic red tape placed on them by the Biden Administration," said Cramer. "The TRUCKS Act allows states to exempt certain drivers from new ELDT requirements and provide regulatory relief to small trucking businesses ensuring we have drivers on the road to keep interstate commerce moving."
Click HERE for full bill text.
BACKGROUND:
In 2012, then-President Obama signed into law the Moving Ahead for Progress in the 21st Century (MAP-21) Act. The law includes a provision, which added an additional section to the federal law dealing with CDLs. The provision directs the Secretary of Transportation to issue regulations establishing minimum entry-level driver training (ELDT) requirements for an individual operating a commercial motor vehicle. A 2020 interim final rule was finalized in June 2021 with a compliance deadline of February 7, 2022. The regulation (ELDT) applies to individuals seeking to obtain a Class A or B CDL for the first time, a Passenger (P), HAZMAT (H), or School Bus (S) endorsement for the first time or if trying to upgrade from a Class B CDL to a Class A CDL or a Class C CDL to a Class B CDL. The Class A CDL allows truckers to drive vehicles that are heavier than what is allowed with only a Class B CDL. ELDT does not apply to those obtaining a Class C CDL.
Prior to the implementation of ELDT, in order to get a CDL, applicants had to do the following:
· Obtain a medical certificate (if required for your operation there are some exemptions)
· Complete the CDL application and pay state fee
· Provide proof of identity
· Pass knowledge test
· Use a Commercial Learner's Permit (CLP) in a commercial vehicle with another CDL holder for a certain amount of time as determined by the state (minimum waiting time varies by state)
· Return to State Licensing Bureau for road test – pass the road test
Under this new rule, CDL applicants have to complete the following additional ELDT requirements:
· Drivers will be required to attend theory and behind-the wheel classes PRIOR to taking the CDL knowledge test for a CLP
· Training must be provided by an entity or individual listed on the Federal Motor Carrier Safety Administration's Training Provider Registry (trainers self-certify)
· The State Driver Licensing Agency will be required to verify training has been completed before allowing the driver to go to the DMV to get a CDL (this is done via electronic records uploaded by the trainer)
Source: U.S. Senator Mike Rounds