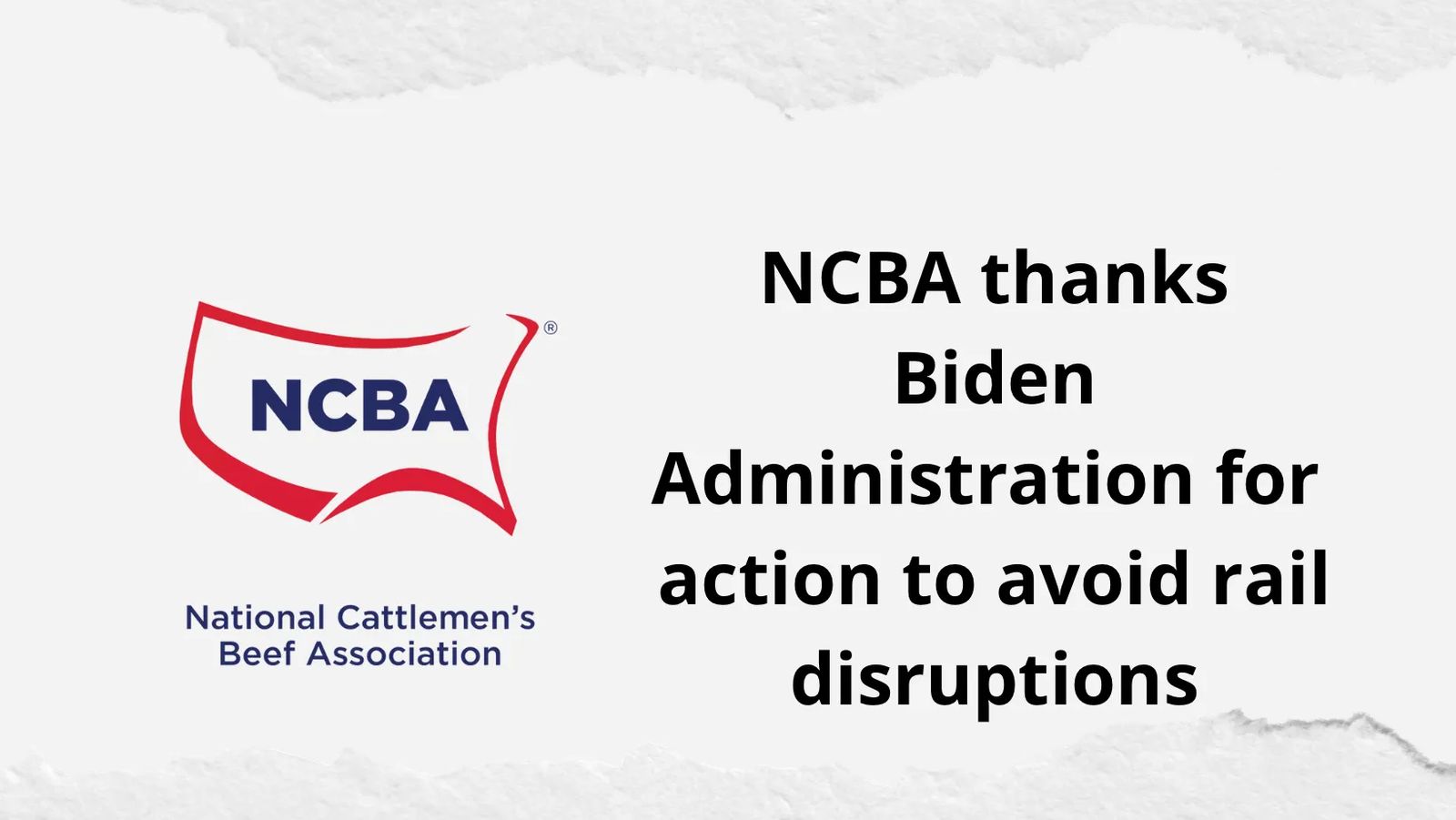 NCBA Thanks Biden Administration for Actions to Avoid Rail Disruptions
November 30, 2022
WASHINGTON, D.C., November 30, 2022 — Today, the National Cattlemen's Beef Association (NCBA) recognized the Biden Administration for taking quick action to avoid rail disruptions.
"On behalf of America's cattle producers, we thank President Biden and Secretary Vilsack for their action to prevent a disruption in critical rail service across the country. We are also pleased to see bipartisan leaders in Congress working together to address this issue and protect our supply chains," said NCBA CEO Colin Woodall. "We urge Congress to quickly pass the tentative agreement, which enforces the Presidential Emergency Board's recommendations from September and ensures reliable rail service moving forward."
Cattle producers rely on rail service to transport essential feed, fuel, and fertilizer. A rail strike would cost producers and consumers about $2 billion daily, according to the Association of American Railroads.
Source: National Cattlemen's Beef Association