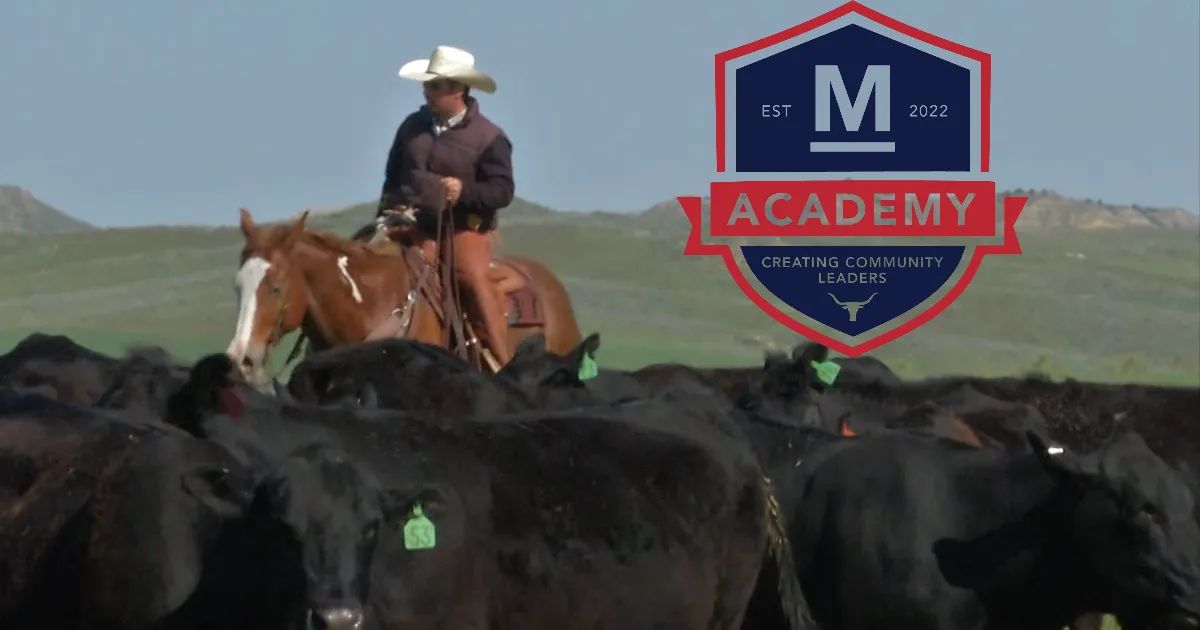 Montana Stockgrowers Launch M Bar Leadership Academy
March 29, 2022
The Montana Stockgrowers Association (MSGA) announced Tuesday the launch of the organization's new premier leadership program⁠—the Montana Stockgrowers M Bar Academy. The 18-month leadership program, designed to grow and develop leadership skills for individuals active in Montana's ranching industry, will begin in June 2022. Individuals who work in the ranching industry are encouraged to apply. Candidates should submit their information by May 1, 2022.
"We are excited to offer this opportunity to those involved in Montana's cattle industry," shared Jim Steinbeisser, MSGA President. "Investing in opportunities for leadership is a top priority of MSGA and part of our strategic initiatives. Our industry's success relies on our ability to develop a pipeline of engaged leaders who are disciplined, prepared and inspired by the future of ranching."
The M Bar Academy will engage participants in a curriculum designed around leadership and industry issues. Sessions topics will include leadership development, building business relationships, industry issues, media training, understanding of consumer perceptions, and understanding the work done by state and federal agencies. Academy participants will also work with a designated leadership coach to build upon their strengths and skills.
Participants will meet in several locations across Montana over the course of the Academy. Sessions will allow participants to gain valuable skills that can be applied in their careers, network with industry leaders, and be given further opportunities to be engaged in leadership positions with MSGA and the cattle industry upon completion of the program.
Those interested in participating in Montana Stockgrowers M Bar Academy should be involved in the Montana ranching industry and have a strong desire to grow leadership and business skills, serve the cattle industry, and invest in one's personal development.
For more information, contact the Montana Stockgrowers Association at (406) 442-3420 or email Raylee Honeycutt at raylee@mtbeef.org. Applications are available at mtbeef.org/leadership-series. All candidate applications should be submitted online or postmarked by May 1, 2022.
Sponsorship packages are also available for individuals or businesses interested in supporting this premier leadership program. Those interested can also reach out to Raylee Honeycutt.
Source: Montana Stockgrowers