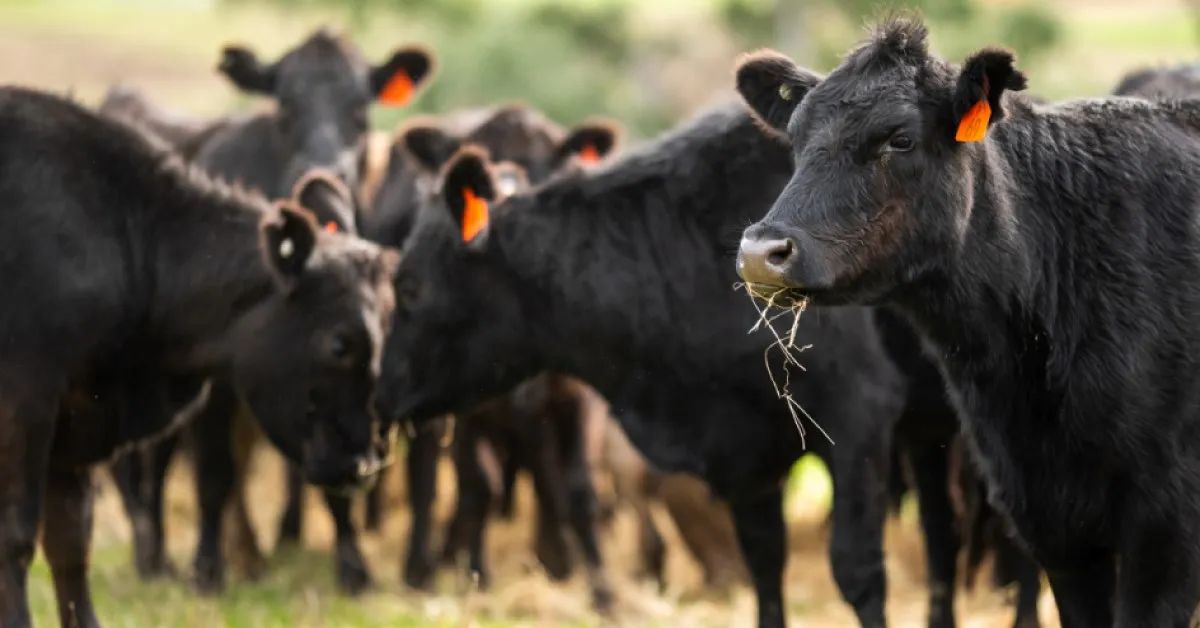 Montana Meat Processing Receives Huge Financial Boost
March 17, 2022
Announced in a press release from Senator Jon Tester's office this week, more than $7.8 million in American Rescue Plan funds have been rewarded to 30 Montana small businesses. The list includes 17 meat processing projects and three new U.S. Department of Agriculture (USDA) certified meat processing facilities.
New USDA Certified Meat Processing Facilities:
$150,000 for Big Sky Processing, LLC (Pray): New USDA Retail/Slaughter in Central Montana
$300,000 for Blue Creek Marbled Meat Co (Billings): New, Meat Slaughter Facility under Construction for State/USDA Inspection
$450,000 for Nguyen Holdings, Inc dba M&S Meats (Rollins): New, USDA Inspected Meat Processing Facility; Existing Retail
Meat Processing Awards:
$150,000 for Bear Paw Meats (Havre): Expansion, State Inspected Slaughter Floor Renovations to Increase Capacity
$30,286 for BMB Ventures, LLC dba Rawhide Meats (White Sulphur Springs): Expansion, Portioning Vacuum Filler Equipment. State Inspected, scheduled for USDA Inspection.
$140,000 for Butcher Block Specialties (Miles City): Expansion, Custom Exempt Meat Processing Equipment Upgrades
$450,000 for Eastern Montana Meats, LLC (Sidney): Expansion, USDA Inspected Meat Processing Equipment Upgrades
$450,000 for Hamilton Packing Company (Hamilton): Expansion, State Inspected Meat Processing Equipment Upgrades, Existing Retail
$150,000 for Meats of Montana (Big Timber): USDA Inspected Retail Storefront Expansion at Pioneer Meats, Inc
$450,000 for OCC Legacy Cuts (Ekalaka): Expansion, USDA/Organic Certified Meat Processing Facility
$150,000 for Old Salt Co-op (Helena): Direct to Consumer Meat Marketing + Proposed Slaughter Facility
$45,000 for Pekovitch Meats LLC (Malta): Expansion, Custom Exempt Meat Processing Equipment Upgrades
$150,000 for Prairie Meats LLC (Lothair): Expansion, Custom Exempt Meat Processing Equipment Upgrades
$150,000 for Primitive Meats LLC (Worden): Expansion, Custom Exempt Meat Processing Equipment Upgrades
$200,000 for Pure Montana Meats (Miles City): Expansion, USDA Inspected Meat Processing Equipment Upgrades
$102,945 for S Ranch Meats, LLC (Hardin): Expansion, USDA Inspected Meat Processing Equipment Upgrades
$150,000 for Superior Meats, Inc. (Superior): Automated Packaging Equipment and Composting System, State Inspected
General Agriculture Awards:
$400,000 for Big Sandy Organics (Big Sandy): Expansion, Food Manufacturing Facility
$277,972 for Commercial Lynks Inc. (Ledger): Expansion, Pulse Crop Cleaning, Sorting, Splitting, and Bagging Equipment
$450,000 for Evergood Commodities Ltd (Inverness): New, Installation of Pea and Lentil Splitting Plant
$450,000 for IND HEMP, LLC (Fort Benton): Expansion, Hemp Grain and Hemp Fiber Processing Line
$79,300 for Lake County Community Development Corporation (Ronan): Delivering Montana Sourced Value-Added Products for Montana Schools
$300,000 for Madison Food Park LLC (Great Falls): New, Phase 1 Cheese Manufacturing & Processing Facility
$150,000 for Montana Gluten Free Processors (Belgrade): Expansion, Equipment to Increase Processing Line Performance
$450,000 for Montana Milling (Great Falls/Conrad): Expansion, Dehulling, Decortication and Protein Isolate Extraction
$450,000 for Montana Premier Protein (Billings): New Pulse Crop Milling Facility
$450,000 for Sidney Sugars Inc. (Sidney): New Natural Gas Boiler Conversion
$450,000 for The Redwood Group (Shelby): New Import/Export Facility at The Port of Northern Montana
$149,900 for Timeless Seeds, Inc. (Ulm): Food Processing, Equipment Upgrade to Maintain Food Safety Certification
$147,015 for Western Montana Growers Cooperative (Missoula): Expansion to Support Increased Local Food Distribution
Source: Office of U.S. Senator Jon Tester