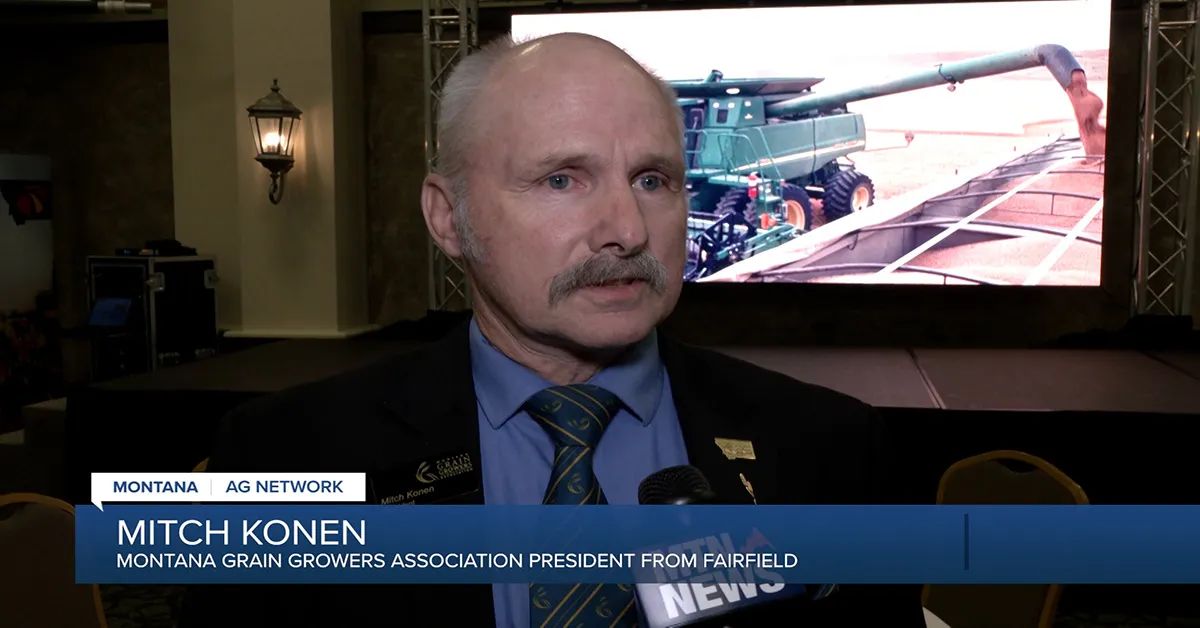 Montana Grain Grain Growers Meet in Great Falls for Annual Convention
December 1, 2021
This week, members of the Montana Grain Growers Association (MGGA) are meeting in Great Falls, Mont. for their annual convention. It's an opportunity for lots of networking with other farmers and agribusiness professionals, discussions on important issues and policy and taking in the trade show.
Mitch Konen is president of MGGA and farms near Fairfield. He says 2021 has turned out to a very challenging year for farmers given the severe drought across most of the region. But at least the markets are strong.
"One thing about it, when there's no crop we have all kinds of price, said Konen. "So, we always have to take the good with the bad. And we're just we're just going to take it and handle it and push it on in the next year."
He says a big priority each year for the MGGA is in the area of research and there's good news to share.
"The infrastructure package that just got passed has a lot of that funding for the research," said Konen. So, we're really anticipating a lot of a lot of good things coming out of this through the university systems."
The Farm Bill is very important to Montana farmers; especially crop insurance. He says MGGA is already working to make sure wheat and barley growers are taken care of.
"We've already started some discussions here at the grassroots level and trying to push it up to the National Association of Wheat Growers (NAWG) which is our national organization that does our advocacy in Washington, D.C." said Konen. One of the biggest things is making sure we keep our crop insurance strong and healthy to cover disasters like this year's drought."
Source: Montana Ag Network & Western Ag Network