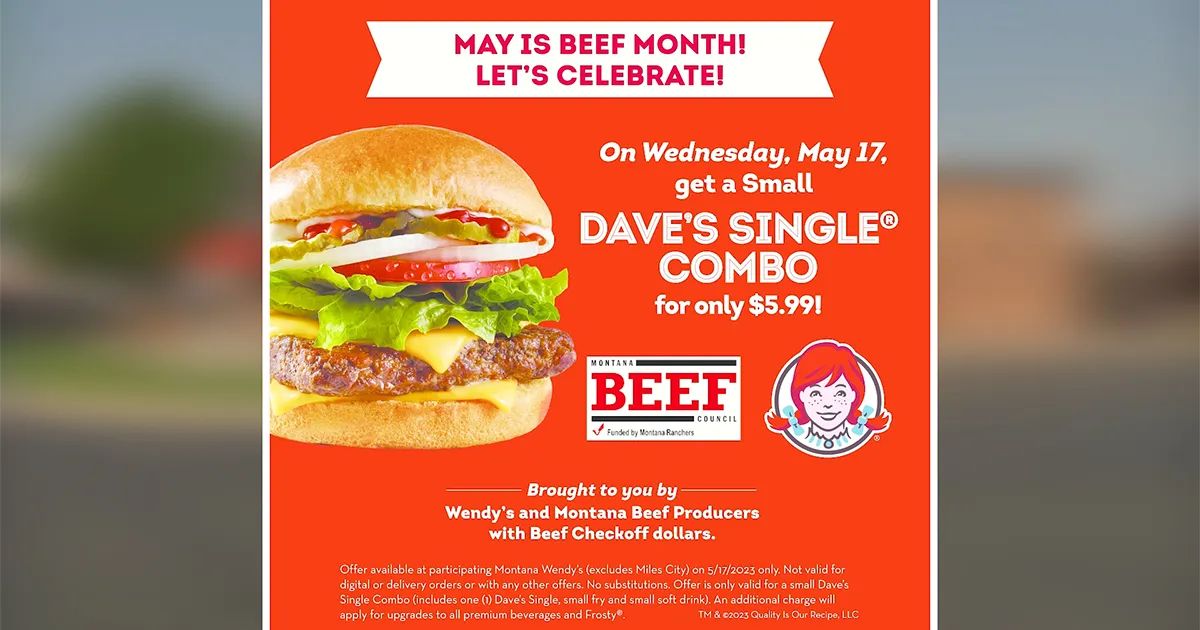 Montana Beef Council and Wendy's Team Up to Celebrate May Is Beef Month
May 15, 2023
May is Beef Month in Montana.
Montana Beef Council Executive Director Chaley Harney says it's a great time for both cattle producers and consumers to celebrate one of America's favorite proteins.
"Montana's beef producers and America's beef producers should be proud they bring one of the best proteins to the plate," said Harney. "USDA says that there are nearly 729,000 cattle operations in the United States, and beef cattle operations are the largest single segment of American agriculture. So, that's really something to be proud of. Although that's only a small fraction of our population, they still do a wonderful job of bringing our favorite protein to the plate."
Jonna Jones is the Director of Marketing for Wentana, LLC and says the Wendy's restaurants in Montana are excited to help with this year's celebration.
"May is beef month and we love beef at Wendy's," said Jones. "It's everywhere on our menu. This year we've partnered with the Montana Beef Council to have a super fun promotion on Wednesday, May 17th. Come to any Wendy's in the state and you can get a Dave's Single Combo small size for 5.99. That's a heck of a deal!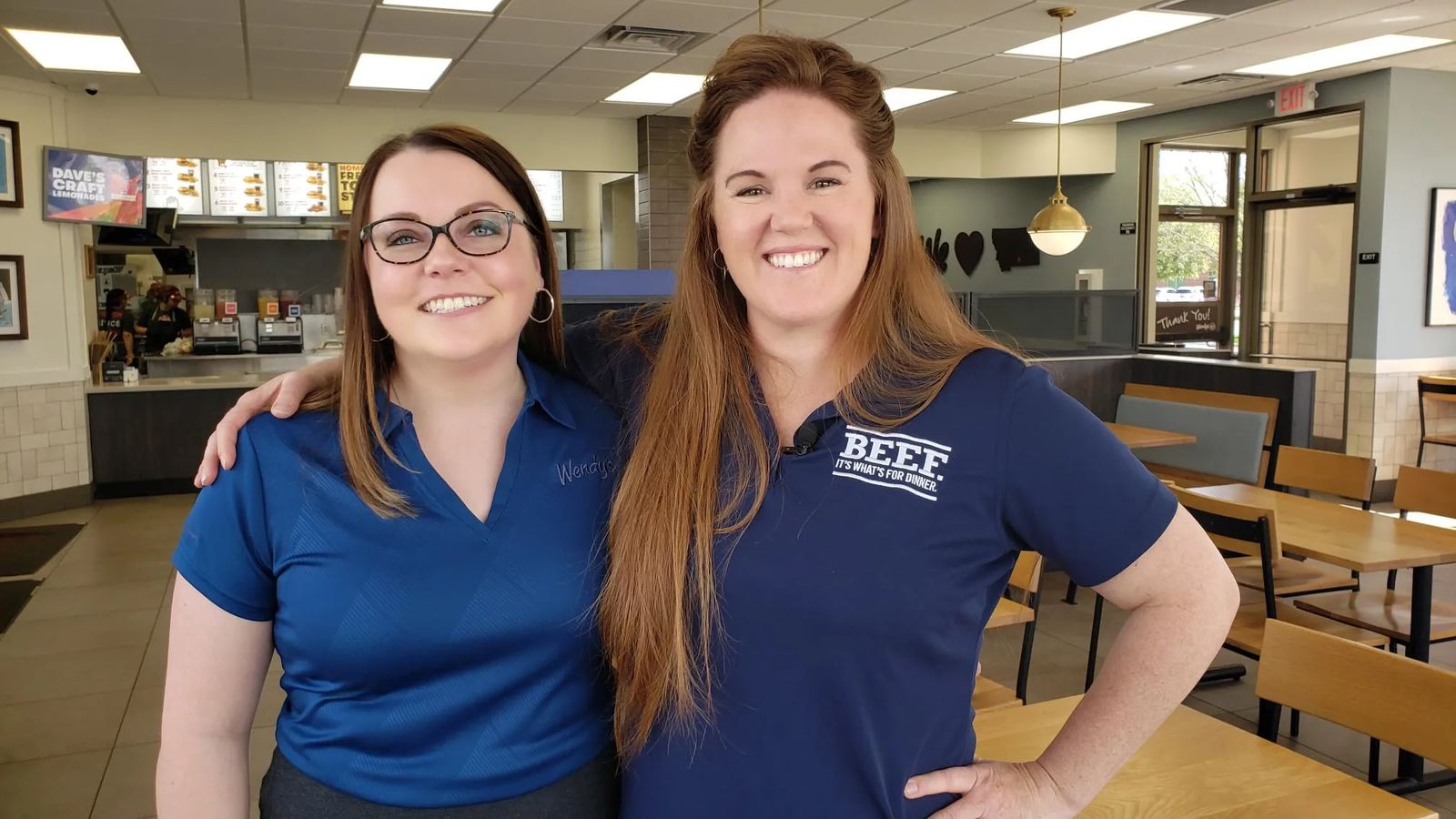 It's another great example of producer beef checkoff dollars at work.
"Wendy's has been such a steadfast partner to us and with the majority of their menu being beef, it's a perfect partnership for us to be able to bring that to life," said Harney. We're excited to be able to bring a wonderful quality item at a lower price point for one day only this month."
For delicious beef recipes all year long, click here.
*Wednesday's promotion is good at all Wendy's in Montana with the exception of Miles City
Source: Western Ag Network