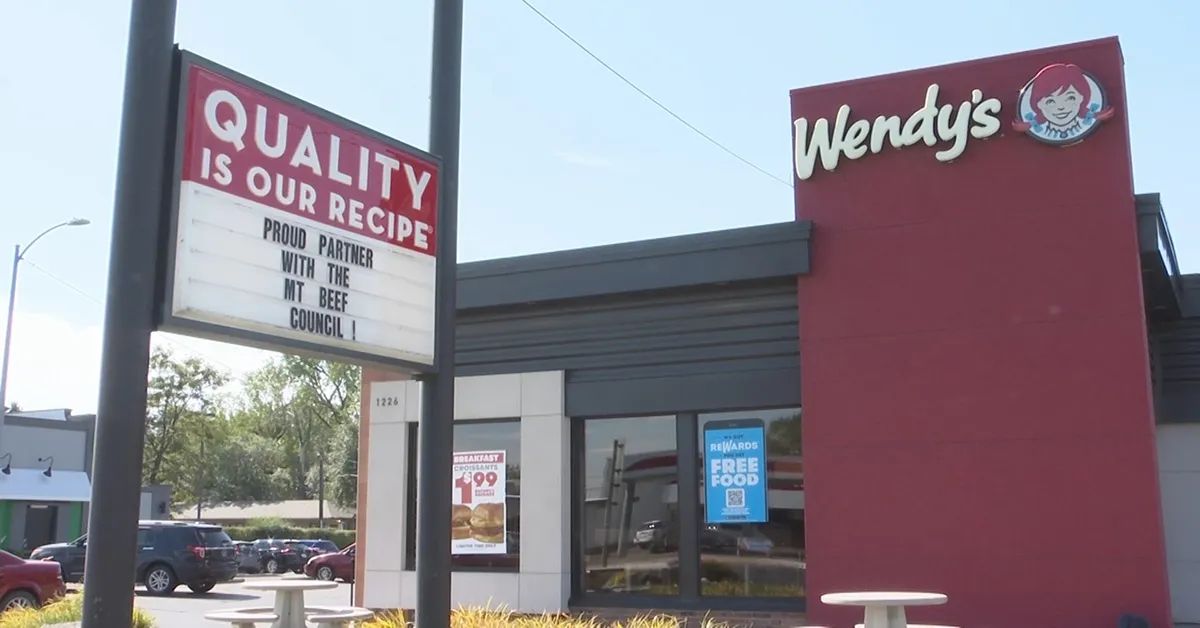 Montana Beef Council and Wendy's Invite You to Celebrate National Cheeseburger Day
September 17, 2021
National Cheeseburger Day is September 18, 2021 and it's a food holiday favorite for beef lovers everywhere! Jonna Jones is Marketing Director for Wentana, Inc. representing Wendy's Restaurants across Montana and Northern Wyoming. She says for burger restaurants like Wendy's, it's one of their favorite days of the entire year.
"Yes, it is," said Jones. "National Cheeseburger Day is one of our favorites. We serve thousands of cheeseburgers every day across the state and we're just happy to celebrate the day and celebrate our new cheeseburger on the menu-the new Big Bacon Cheddar Cheeseburger. And let me tell you it is worthy to be celebrated on National Cheeseburger Day."
The Montana Beef Council is helping Wendy's celebrate National Cheeseburger Day and Executive Director Chaley Harney says it's a fun promotion to help with.
"Not only helping Wendy's, but we're helping Montana beef producers and producers all across the country sell thousands and thousands of beef burgers," said Harney. "Beef is their top selling item on their menu. They're the perfect partner for Montana Beef Council, and we're so proud to be able to bring their new burger to life and help customers enjoy and experience that and have a great beef eating experience for the holiday."
Harney says the history of the cheeseburger goes back quite a ways.
"Well, not to get too cheesy but the first burger was created in 1900, but the first cheeseburger wasn't created until 1926," said Harney. "So, it's come a long way since then. And of course, there are hundreds of ways to customize your cheeseburger, but we're sure proud to partner with Wendy's for National Cheeseburger Day."
As part of their National Cheeseburger Day celebration, Jones says Wendy's restaurants in Montana will be offering customers a special promotion.
"We have a great promotion Saturday," said Jones. "If you order our new Big Bacon Cheddar Cheeseburger, you'll get a free small fry and a free small soft drink courtesy of Wendy's and the Montana Beef Council.
Harney says this promotion will be just one of the many projects and promotions the Montana Beef Council helps with every year that it's producer led board decides to fund with beef checkoff dollars collected from cattle producers from across the state.
"Absolutely and it's a really great way to wrap up our fiscal year and have a wonderful time and a wonderful promotion to share with them," said Harney. "And of course, bring beef to the menu and beef brings people to the table. So we're happy to partner with Wendy's and make that happen. We have a number of partners that we work with over 40 and a great way to bring beef to the table in every aspect that we can."
For more information about the Montana Beef Council, visit www.montanabeefcouncil.org.
Source: Montana Ag Network & Western Ag Network