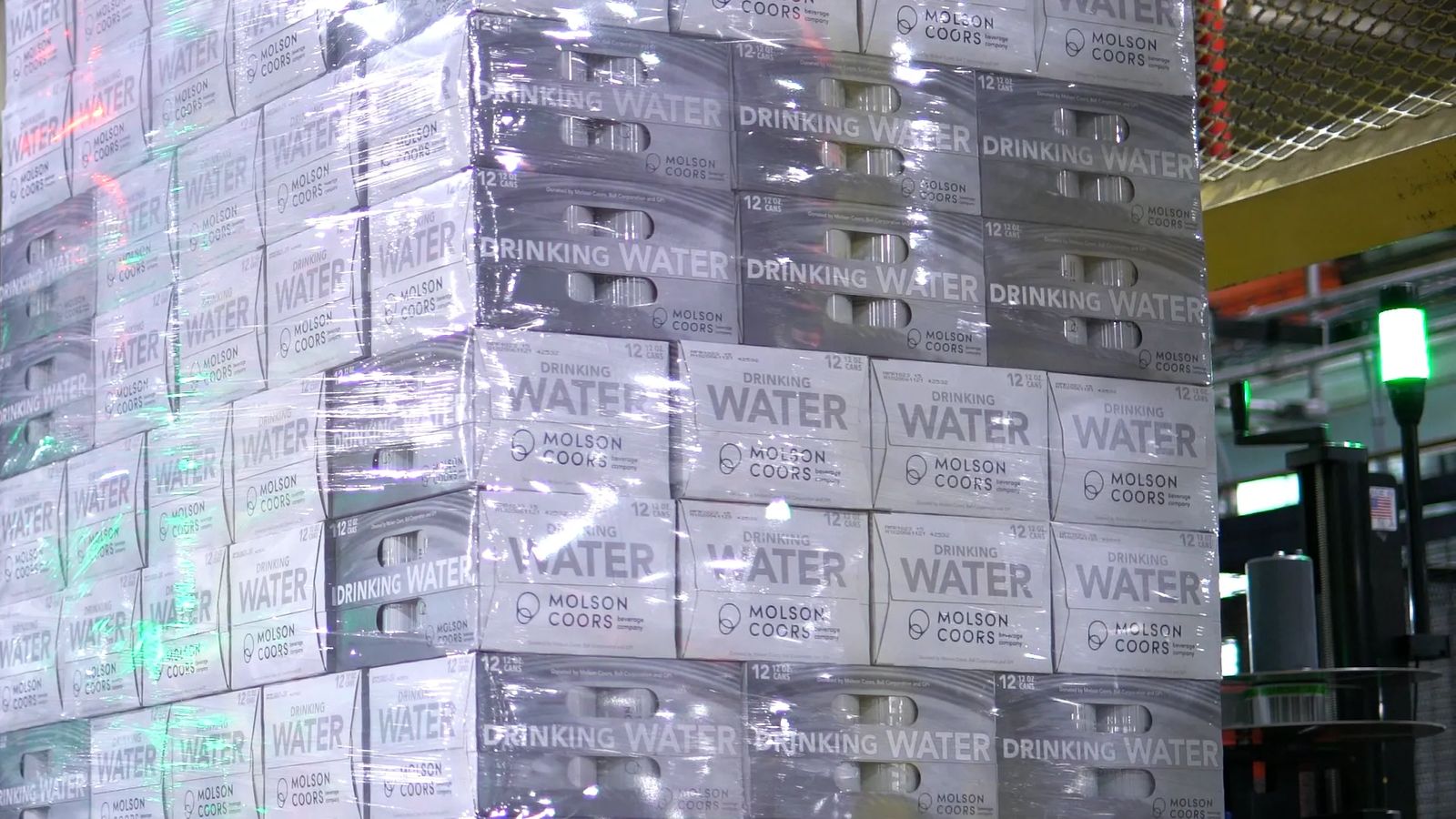 Molson Coors Donates 25,000 Cans of Water to Montana Communities Hardest Hit by Flooding
June 23, 2022
Molson Coors Beverage Company is donating 25,000 cans of water to the Montana communities surrounding Yellowstone that have been impacted by flooding and major infrastructure damage.
"In times of distress and crisis, Molson Coors believes that access to safe drinking water is critical," said Kayla Garcia, Manager of Community Affairs for Molson Coors. "We are mobilizing quickly to ensure that water is available to local residents as they deal with the aftermath of the severe flooding."
The water cans are being shipped from the Molson Coors Golden brewery in Golden, CO to the Red Lodge Community Fairgrounds and distributed by local partners.
Molson Coors launched its water donation program in 2017 in partnership with Broomfield, Colo.-based Ball Corporation, which together have committed to providing more than 2 million cans of water to the Red Cross to help communities affected by disasters. The water is canned at the Molson Coors brewery in Trenton, Ohio, and stored in its Shenandoah and Golden breweries. Graphic Packaging International donated the 12-pack cartons in which the cans are packaged.
Source: Molson Coors