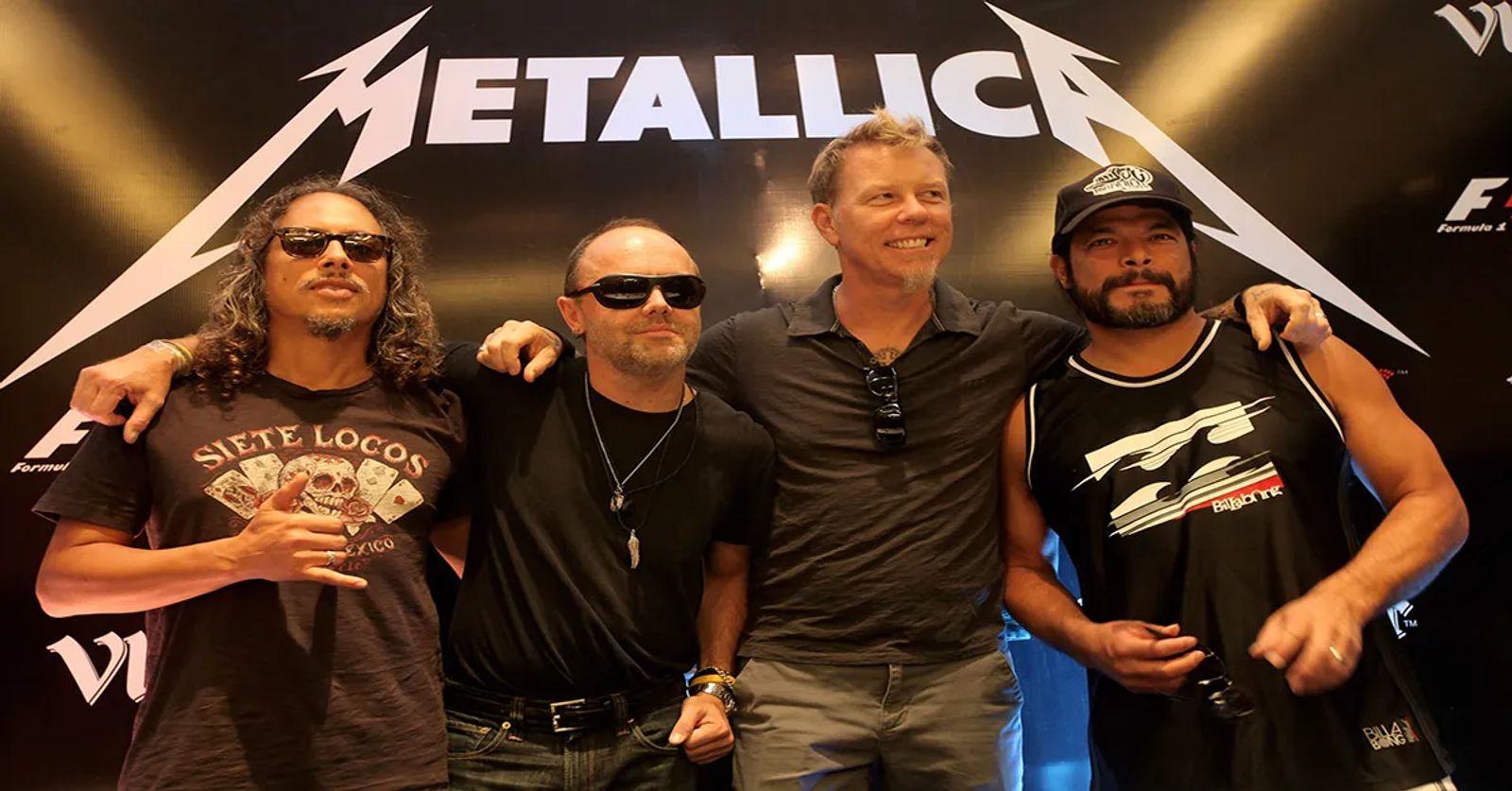 Metallica Scholars Initiative Awards $100,000 for Veterans Training Program in Agriculture
August 9, 2021
Hartnell College has been selected from a competitive field of community colleges across the country to receive $100,000 for a partnership that will prepare Monterey County veterans for careers in Salinas Valley agriculture and place them in jobs.
Funded by Metallica's All Within My Hands (AWMH) and led by the American Association of Community Colleges (AACC), the Metallica Scholars Initiative was designed to directly support students while also elevating the importance of career and technical education.
This work is highlighted at a global level through the visibility and influence of the heavy metal band Metallica, who continue to speak out on the dignity of professional trades and vital role of community colleges in technical education. The Metallica Scholars Initiative is now in its third year and has fundamentally improved the earning potential for students who become Metallica Scholars.
Hartnell College and its lead partners, the Grower-Shipper Association (GSA) of Central California and the Veterans Transition Center (VTC) of Monterey County, will begin working in August with 20 veterans. Over the next year, the participants will complete Hartnell courses in diesel mechanics and related skills on the college's Alisal Campus while also receiving paid on-the-job training with GSA member companies that operate in the Salinas Valley. In addition, each student will also receive a toolbox and basic tools worth $2,300.
The formerly homeless veterans who'll take part in the training program are already receiving support services through the VTC, which is located in Marina on the former Fort Ord. The agency provides local veterans and their families with housing, counseling and employment training, among other services.
Band's foundation to showcase program
As Metallica Scholars, the experience and success of these student veterans will be showcased to promote varying skilled trade pathways as a means to economic development.
"We are honored to join with the Metallica Scholars Initiative and our other partners to bring these individuals who have served in our country's armed forces into a high-demand career with virtually unlimited opportunity," said Dr. Raúl Rodríguez, interim superintendent/president of Hartnell. "This model of combining robust support services with hands-on job training holds a lot of promise."
Dr. Edward Frank, executive director of AWMH, said, "The foundation and band pay attention and follow the funded programs and their students, and there is no doubt that lives have been changed.
"What makes this work so unique is that in addition to supporting students directly, our goal is not just to change individual lives, it is to unabashedly promote the trades as meaningful and well-paying career pathways. We are not afraid to be loud nor to dig in on things we believe in, and we believe in these students."
Added Walter G. Bumphus, AACC's president and CEO, "We are proud to work with Metallica to advance the career and technical education provided by the nation's community colleges. Colleges across the country provide pathways to well-paying jobs through programs, services and training that lead to in-demand skills, certificates and degrees for students. These programs are responsive to the needs of local businesses and provide a pipeline of qualified workers to local industry. It's a win-win for our students and the local economy.
"For Metallica to continue to invest in these students and communities is a testament to the power of the workforce education community colleges provide and we are proud to do this work with them."
James Hetfield, Metallica's vocalist/guitarist and co-founder said, "As a touring entity we are in direct involvement with multiple essential career choices along our path. From electrical, professional driving, culinary, mechanical maintenance, public safety, logistical organizers. And that just scratches the surface. Those, along with a multitude of other technical careers, make our touring and our performances possible. We are passionate and grateful to these trades and tradespeople."
Many Salinas Valley companies taking part
Hartnell's partnership with GSA, VTC and local employers is called "Transitioning Veterans from Homelessness to Self-Reliance." Companies that will be participating include Taylor Farms, Tanimura & Antle, Automated Harvesting LLC, Dole Fresh Vegetables and Braga Fresh, and others may come on board in the future.
Hartnell will provide the veterans with about 1,200 course hours of classroom and laboratory instruction, as well as 460 hours of soft-skills training in such things as resumes, interviewing and handling conflict at work, plus veterans counseling through the Hartnell College Veteran Services Center.
The VTC will recruit students from among its clients, provide them with 12 months of housing and transportation to and from work and school and maintain casework and counseling support.
Representatives of the participating employers will meet the students next month at a mixer event that will kick off the program and help match the veterans with an employer, who also will provide a mentor for each participant.
From August through next June, the students are expected to complete a total of 369 hours of on-the-job training at an average salary of $15 an hour, jointly supported by the grant funds and the GSA-member employers. Veterans who successfully complete the program will be offered continued jobs with their employer.
Christopher Valadez, GSA president, said the participating employers all understand that the new partnership with Hartnell is an unprecedented opportunity to tap local veterans as a valuable new source of prospective workers.
Veterans, whatever their particular military background, typically have abilities that can be adapted to the complex demands of the agricultural industry, he said.
"They have experience and skills from being able to work under pressure, being able to plan, to see logistics connections – this whole world surrounding the rigors of military training," Valadez said. "There's a whole set of skills there that aligns really well with the needs of multifaceted employers.
"We believe this can be the beginning of a new and lasting relationship that connects the Salinas Valley agricultural sector with our local veterans community."
Hartnell joined by 22 other colleges
In addition to Hartnell, the other Metallica Scholars Initiative sites to date are:
Northwest-Shoals Community College, Muscle Shoals, Ala.
Pima County Community College, Tucson, Ariz.
Victor Valley College, Victorville, Calif.
Polk State College, Winter Haven, Fla.
Valencia College, Orlando, Fla.
North Idaho College, Coeur d'Alene, Idaho
Clinton Community College, Clinton, Iowa
College of Lake County, Grayslake, Ill.
Wichita State University Campus of Applied Sciences and Technology, Wichita, Kan.
Elizabethtown Community and Technical College, Elizabethtown, Ky.
Community College of Baltimore County, Baltimore, Md.
Grand Rapids Community College, Grand Rapids, Mich.
Central Community College, Grand Island, Neb.
Westchester Community College, Valhalla, N.Y.
Central Piedmont Community College, Charlotte, N.C.
Clackamas Community College, Oregon City, Ore.
Columbia Gorge Community College, The Dalles, Ore.
Lone Star College, The Woodlands, Texas
Northern Virginia Community College, Annandale, Va.
Spokane Community College, Spokane, Wash.
Gateway Technical College, Kenosha, Wisc.
West Virginia University Parkersburg, Parkersburg, W.Va.
Source: Hartnell College