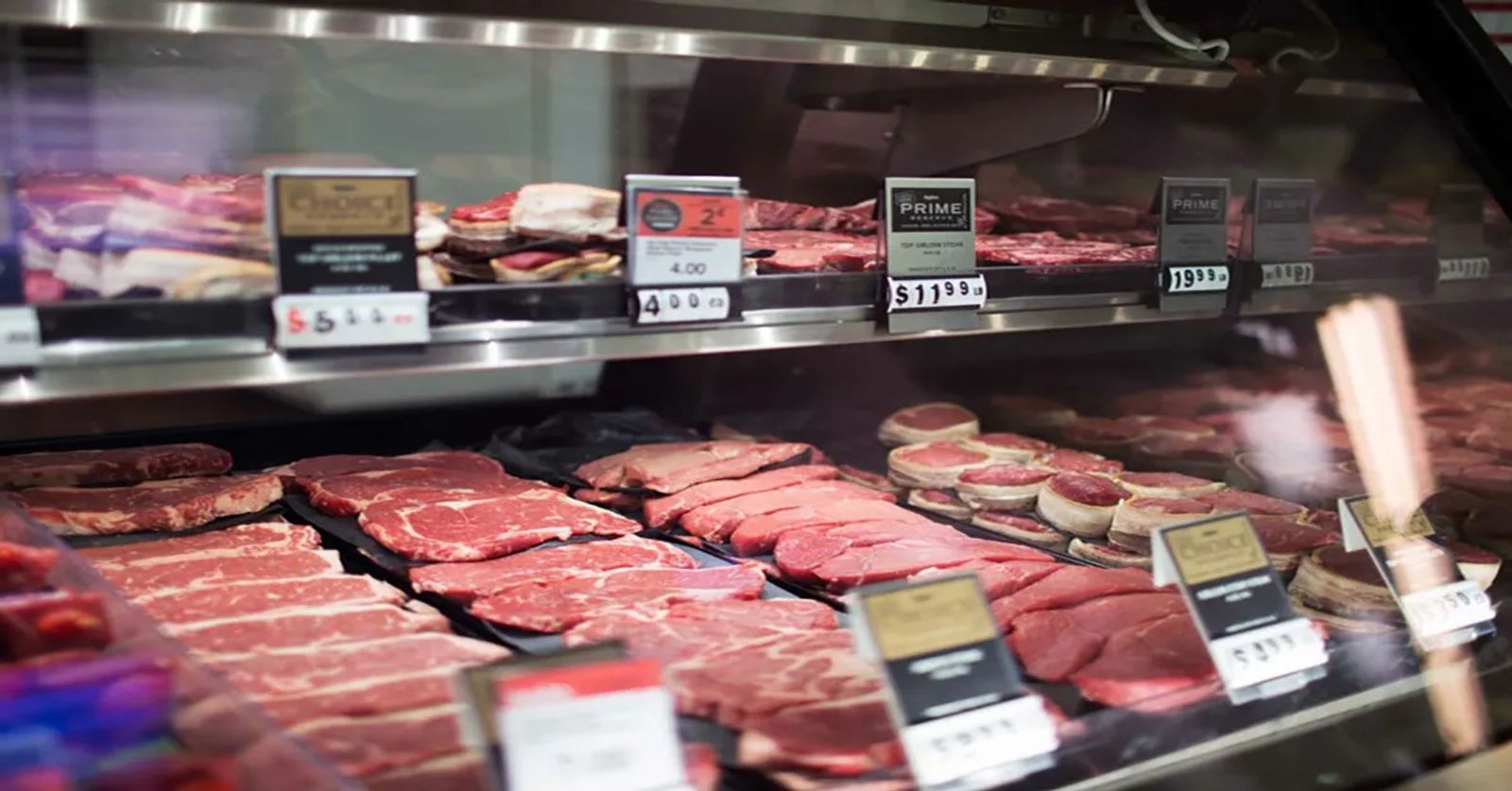 Meat Sales Remain High Despite Pandemic
August 27, 2020
Without added unemployment benefits, 35% of American consumers are likely to buy less meat. That's according to IRI research conducted in early August and released August 11. Yet, double-digit gains in both volume and dollar sales were seen for retail meat departments in the first week of August.
Consumer concern over the COVID-19 pandemic remains a factor in consumer buying habits, which was elevated by several weather events that rendered hundreds of thousands of households along the Eastern seaboard and Midwest without power. The delay of the extension of unemployment benefits and the uncertainty over a second round of stimulus payments has also added pressure to consumer budgets.
IRI primary shopper research found that if Americans were to receive a second stimulus check they would be more likely to spend it on meat than other food and beverages. In all, 21% of consumers said they would buy more meat, 20% more produce and 7% would purchase restaurant meals more often.
IRI also asked how the loss of a weekly unemployment benefit of $600 might affect shopping behavior and the top answer among current beneficiaries of the benefit was buy less meat at 35%, followed by buy fewer fresh fruits and vegetables at 29%, buy fewer premium products at 24%, switch more purchases to store brands vs. national brands at 19%, and buy fewer convenient meals to instead cook from scratch at 18%.
"The net result of all the positive and negative forces for the meat department was double-digit dollar gains, at +14.8% during the week ending August 9 versus the comparable week year ago," says Anne Marie-Roerink, president of 210 Analytics. "While the 22nd week of double-digit dollar gains, this also marked the lowest year-over-year gain since the onset of the pandemic purchasing starting March 15. Sales gains were far below average in states affected by hurricane Isaias, due to continued power outages in Connecticut (+9.5%) and New York (+8.8%)."
During the pandemic, starting March 15 through August 9, meat dollar sales are up 33.1% and volume sales have increased 20.2% versus the same period last year," Roerink says. This translates into an additional $8.3 billion in meat department sales during the pandemic, which includes an additional $3.8 billion for beef, $1.1 billion for chicken and $870 million for pork.
Unit sales continue to do well, with 11.9 million more transactions compared with same week year ago and 868 million more transactions since the pandemic began. This continues to indicate more frequent and deep meat shopping engagement than previously seen.
"Consumer concern over COVID-19 remains high but stable," Roerink says. "Everyday spending on groceries, including meat, will increasingly depend on shoppers' individual financial situation as economic pressure and uncertainty is mounting. Back-to-school season is in full swing, though it looks very differently from prior years in most states. This will continue to impact year-over-year trend lines, particularly for meats affected by breakfast and lunch occasions with many more children at home while participating in virtual education. Between the continued social distancing mandates, highly elevated consumer concern about the virus, economic pressure and the impact of virtual schooling, meat sales are likely to remain highly elevated for the foreseeable future."
Source: Drovers