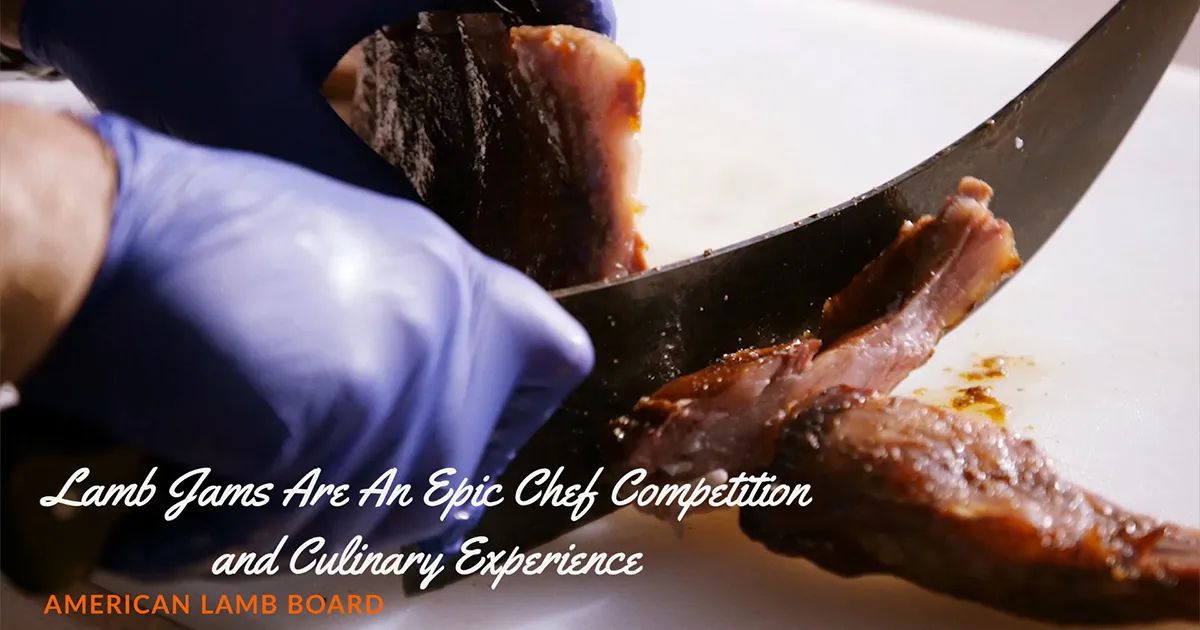 Lamb Jams Are An Epic Chef Competition and Culinary Experience
May 2, 2023 -
What started more than a decade ago as a tasty tour showcasing local chefs and innovative lamb dishes to lamb lovers in six target markets has broadened its scope to a month-long dine around celebration. The American Lamb Board's Lamb Jam restaurant program will take place in Austin, Boston, Washington, D.C., Denver, San Francisco and Seattle during the month of May.
Eight chefs in each market will create an American lamb special to win over the palates of lamb enthusiasts. The lamb dishes will all feature either boneless leg, boneless shoulder or ground lamb. Live near Austin? Stop by Lenoir for Lamb Pastrami. What about Seattle? Book a table at Spinasse for Breaded and Fried Lamb Lollipop on a Stick. And if you live in Boston, do not miss out on the Lamb Birria Tacos at Sub Rosa.
"The American Lamb Jam Restaurant Month is an epic chef competition and culinary experience that brings together the most talented chefs to celebrate family-operated farms and ranches raising sheep in the U.S.," says Peter Camino, ALB chairman from Buffalo, Wyo.
As Lamb Jam takes on the dine-around format, diners will decide the People's Choice Award. The chef/restaurant with the highest number of votes for favorite American lamb dish will receive a donation to the charity of their choice. Participating diners who cast a vote will receive an exclusive Lamb Jam T-shirt and have a chance to win a $250 gift card to the participating restaurant of their choice.
In each market, three foodie influencers will serve as secret dining judges. They will visit all eight participating restaurants and evaluate each dish for presentation, taste and creativity. The winning chefs will be considered Lamb Jam Masters and receive a trip to Napa, Calif., where they will cook and enjoy an American lamb lunch at the Culinary Institute of America and visit a nearby regenerative agriculture sheep ranch.
Lamb Jam promotions will appear through ALB's social channels, paid social posts, brand collaborations and Google ads. A breakdown of participating cities, chefs and restaurants is available at AmericanLamb.com/lamb-jam.
Funded through the national American Lamb Checkoff, ALB invests the industry's valuable resources to foster profitability and create opportunities for all sectors involved in producing American lamb. All segments of the American lamb industry contribute to building the demand for American lamb through mandatory checkoff payments. Unlike other United States livestock checkoffs, funding is only collected from domestic lamb, not imported lamb. This allows ALB to focus all its efforts on increasing demand for American lamb.
Click Here for more information.
Source: American Lamb Board