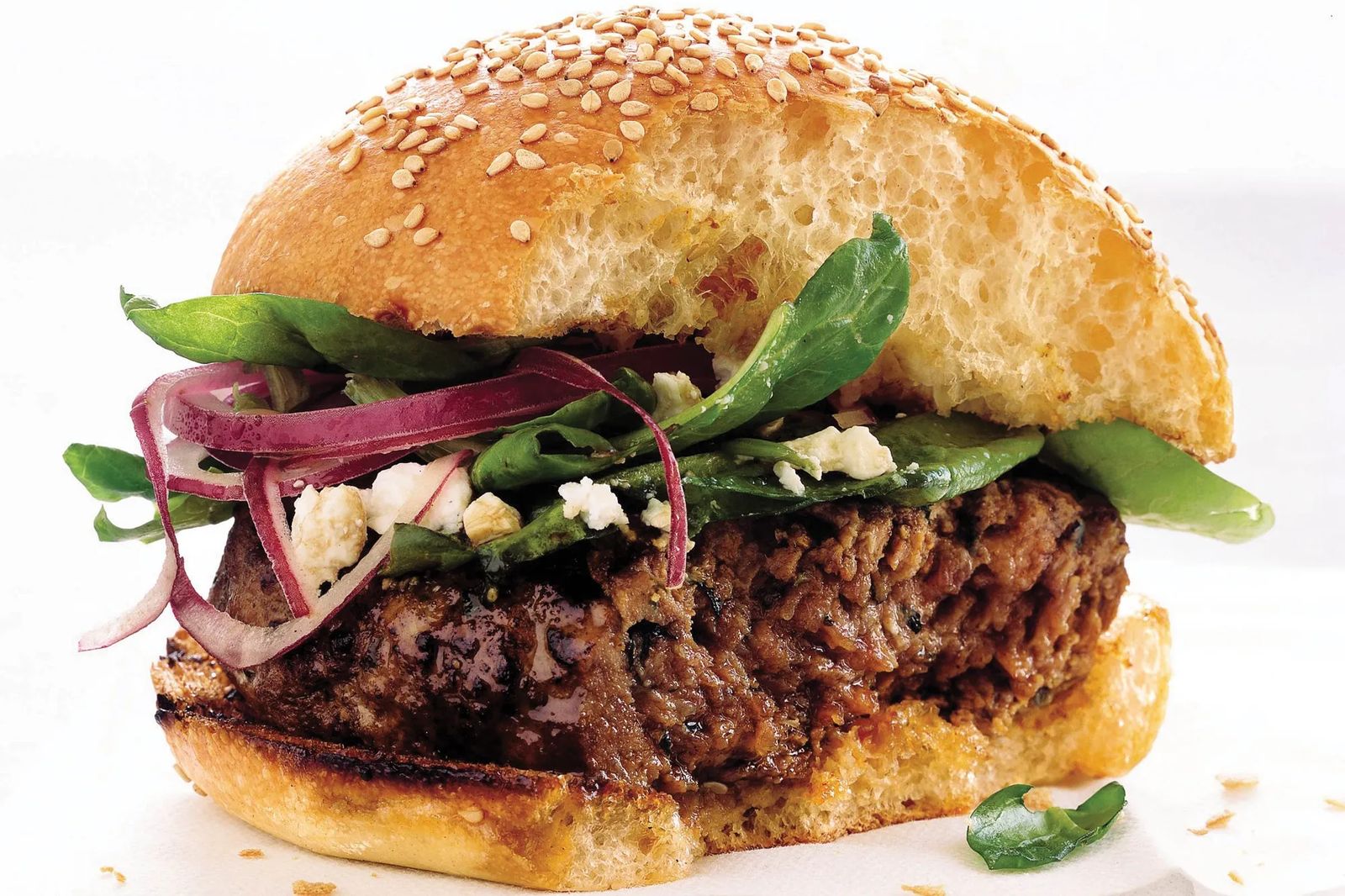 Lamb Board Launches Glamburger Contest Plus Virtual Events
July 25, 2020
The American Lamb Board launched its latest online promotional contest July 1, 2020, keeping up the momentum to get more consumers trying lamb. Just what is a Glamburger? A burger featuring ground lamb that is glamorous, fancy, extravagant and whatever else makes it special for your meal with friends and family. A Glamburger can be a timeless classic, or it can be as exotic as you'd like.
This year, Glamburger expands to include both at-home and restaurant components.
The #Glamburger consumer challenge encourages consumers to try out a delicious American Lamb burger during the summer months. It follows a proven ALB online contest model that generates awareness about American Lamb in addition to enticing entries. Consumers have the option to fire up their grill and make their own burger, or order from a local restaurant. To push out the news on this burger-themed challenge to consumers, the American Lamb Board is promoting burger recipes, sharing videos of how to craft a delicious lamb burger, and offering a free spice blend for those looking to spice-up their Glamburger creation at home.
"Since kicking off the promotion, we've seen a number of entries and great engagement, with people commenting on their favorite lamb burgers from local restaurants and their own home-cooked recipe ideas! People love their lamb burgers," says Gwen Kitzan, ALB chair from Newell, SD.
To enter the contest, share photos of your burger on Instagram and/or Facebook, tag @FanofLamb and a friend, plus use the #Glamburger hashtag. Those who participate will be eligible to win a $2,000 grand prize gift card to glampinghub.com. All the details are at https://bit.ly/GlamburgerEnews.
In conjunction with this online challenge, ALB has also launched Project Glamburger, a virtual event series that pairs restaurants in 3 of its consumer target markets (Denver, Washington, DC; and San Francisco) with local influencers who have accepted the challenge to craft a burger concept for a chance to have it featured on menus. The event series occurs during July and August, and is a fantastic way to get infulencers more motivated about using American Lamb, as well as getting their original creation onto restaurants menus in key ALB markets.
Source: ALB