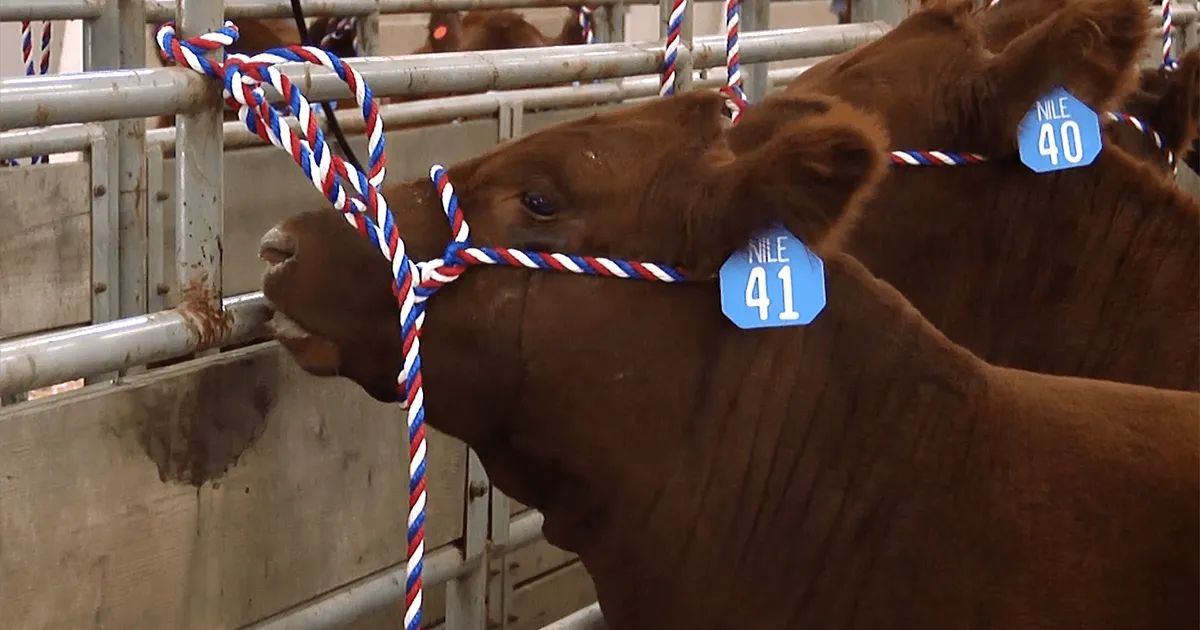 It's Time for the NILE Stock Show and Rodeo
October 13, 2023
A true western tradition is officially underway in Billings, Montana-the NILE Stock Show and Rodeo.
NILE General Manager Leah Clark says this year's NILE will once again feature some of the very best livestock shows and sales in America.
"We have 14 breeds represented this year," said Clark. "We have our junior livestock show that kicks things off this weekend. We have our junior livestock sale Monday. Tuesday we have Club Calf. Wednesday we have our brand new On the Rocks Genetics Sale. So, we're really looking forward to that. We have some great genetics coming in for that. Then of course throughout that time we also have our horse shows. Most of those happen out at Millers Horse Palace in Laurel but we end the week with our Gold Buckle Select Horse Sale. We have over 100 head that are consigned including some great quality weanlings and yearlings."
Education remains a cornerstone of the NILE's overall mission and she says this includes several activities during the fall stock show.
"Definitely, yes," said Clark. "Education has always been part of our mission here at the NILE and that continues to grow. We have 1,700 4-H and FFA kids coming in to judge meats and livestock and horses and sales and service. So, we're really excited about that. And then those same days, we have 1,800 fourth graders coming in and they will be learning all about agriculture in Montana."
She says that the NILE Stock Show and Rodeo is also very family friendly.
"I just really want people to know that most of the events here are free and open to the public," said Clark. "The only ticketed events are our rodeo events. We really hope that the community will come down and learn a little bit about the lifestyle and the livestock industry."
For the first time since 2014, the NILE will host a cattle drive Saturday, October 14 at 9 AM through the Billings Industrial Revitalization District (BIRD) near the MetraPark complex.
For more details and a complete schedule, click here.
Source: Western Ag Network