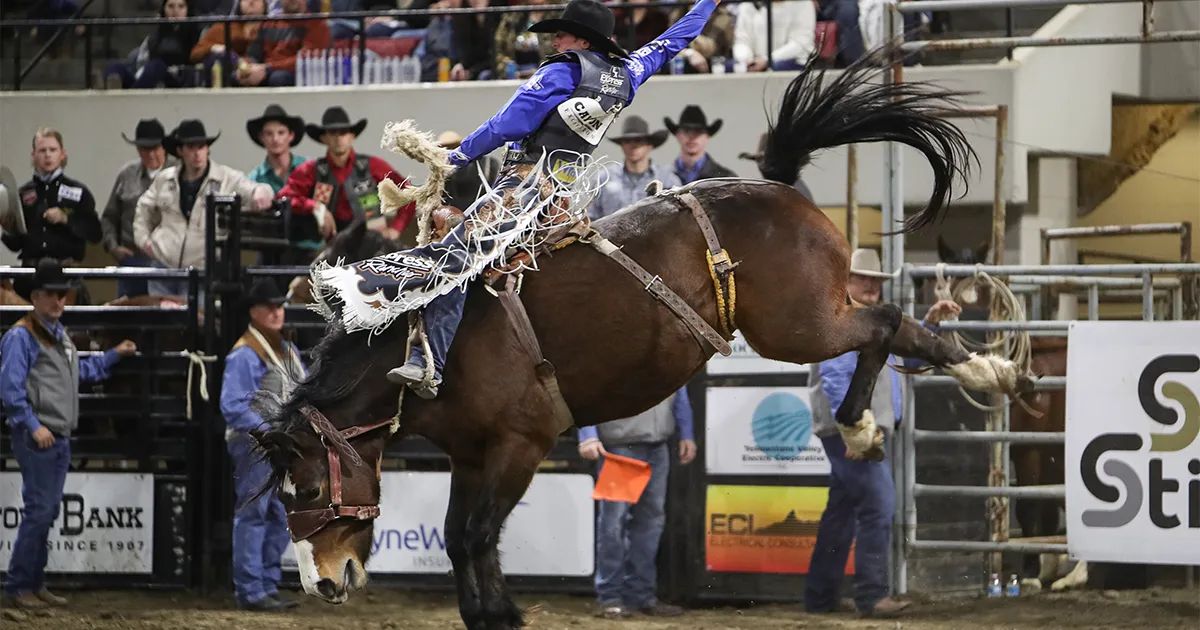 It's Time for the Chase Hawks Rough Stock PRCA Rodeo
December 14, 2022
For 27 years, the Chase Hawks Memorial Association (CHMA) has delivered rough stock rodeo fans an early Christmas present with it's Rough Stock Invitational in Billings, Mont.
CHMA executive director Teddi Vogel says this year's event promises to be just as exciting with many of the bareback, saddle bronc and bull riders headed to Billings Dec. 17 directly from the recent Wrangler National Finals Rodeo (WNFR) in Las Vegas.
"We essentially have the 11th day of the NFR coming up on Saturday night," said Vogel. "We have 11 of the top 15 saddle bronc riders in the world coming to Billings. We have about six of the bareback riders and a handful of bull riders. Literally, the boys are coming straight to Billings from Vegas and the stock contractors are bringing the horses and bulls as well. So, if you didn't get to Vegas, come to Billings and you can get the same great excitement and same great rides.
She says after the performance, people are invited to stick around for some great country music and dancing in the dirt.
"We have Ned LeDoux this year," said Vogel. "It's our second ever concert that we are doing right after the rodeo. So, stick around because your your rodeo ticket covers the concert which is really exciting. Ned's going to take the stage for a full 90 minute concert in the arena. The stage will lower from the ceiling again and you can dance in the dirt or stay in your seat and enjoy it. It's going to be a great night."
She says it's fun for the CHMA to bring Ned to their rough stock rodeo since his father Chris LeDoux also had a career as a PRCA cowboy before gaining fame as a country music singer.
"He did and was one of the very best," said Vogel. "As a rough stock rider he covered a lot of horses and a lot of bulls in his time. So, it's really fun to be able to bring his son here to perform and sing his songs and some of Ned's own to really wrap up our rough stock rodeo the right way."
The Chase Hawks Rough Stock PRCA Rodeo is Saturday, Dec. 17 at the MetraPark in Billings, Mont. To purchase tickets, click here.
Source: Western Ag Network