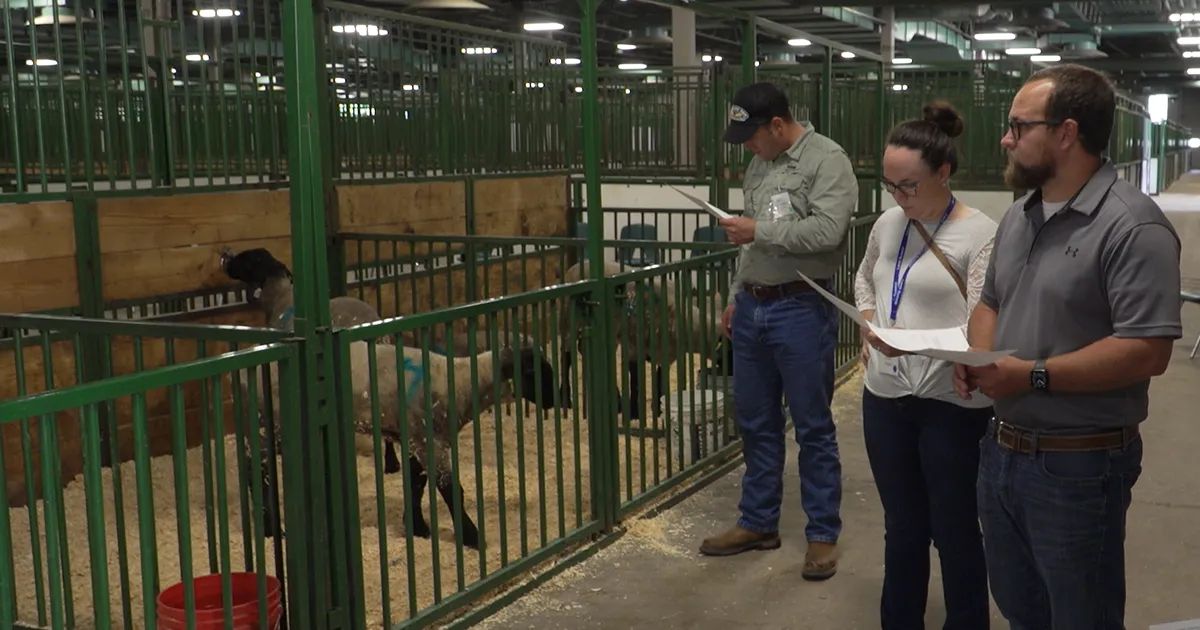 Importance of Genetic Selection a Big Topic at American Lamb Summit
August 10, 2022
The American Lamb Summit sponsored by the American Lamb Board and Premiere 1 Supplies in East Lansing, Mich. has been educational event for producers to learn about some important knowledge about sheep, from genetics to feeding to marketing to preparing basically all things about the sheep industry from gate to plate.
Ben Lehfeldt is a sheep producer from Lavina, Mont. He's also the American Sheep Industry Association Secretary/Treasurer. He says using advanced technology can help producers capture critical data and then create modern solutions for challenges in the US sheep industry.
"Really what we're trying to do is create a a practical environment for moving the sheep industry into the genetics world," said Lehfeldt. "The beef industry has used EPDs for a long time. We have EBVs which are estimated breeding values in sheep. And some of the challenges are making sure we have enough seed stock producers that are putting data in so we can create those accurate EBVs for our commercial producers to utilize in the industry."
He says regardless of where you raise sheep, the goals are basically the same.
"There's different mindsets for sure," said Lehfeldt. "I think the goals remain the same in a lot of these operations, whether you have ten sheep; whether you run a 2000 sheep in the west; whether you're running on Forest Service land; or whether you're running a weed program in California dealing with underbrush and fire control, the goals are the same. That's what we're trying to get to here. What are the basic things that we can do as an industry to move forward? And that's really what some of these conferences help people do and and learn more about."
Stan Potratz is the founder of Premier 1 Supplies. During the American Lamb Summit he empowered attendees to remain laser focused and to do whatever it takes to continually improve the U.S. sheep industry and their own operations. He also encouraged producers to always keep a watchful eye on the competition.
"Step one, the US consumer has a certain level of patriotism, nationalism, so they want to consume U.S. lamb," said Potratz. "Other things being equal, we don't have to be as cheap as theirs, but we can't be extremely more expensive or a certain level of people will make a choice. A certain level of stores like Costco and others will buy Aussie lamb because it's just that much less expensive and it's consistent and it's provided year round. The U.S. has opportunities for direct marketing from farm to table that he offshore producers don't have. And we can also, based on what we've learned here, all things that have unique and superior flavors and eating experiences."
For more information about the American Lamb Summit, click here.
Source: Western Ag Network