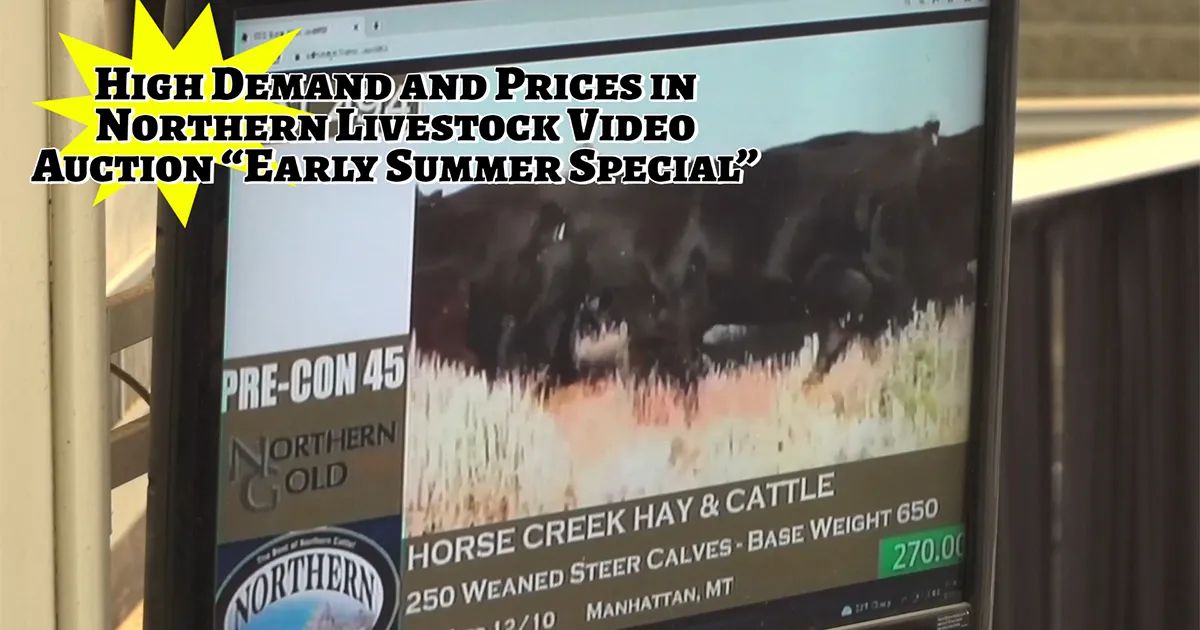 High Demand and Prices in Northern Livestock Video Auction "Early Summer Special"
June 23, 2023
Northern Livestock Video Auction kicked off their 2023 Summer Video Sales with the Early Summer Special yesterday in Billings, Montana. And Joe Goggins says what a difference a year makes when it comes to calf prices.
Unofficial averages by Kurt Kangas-American Angus Association.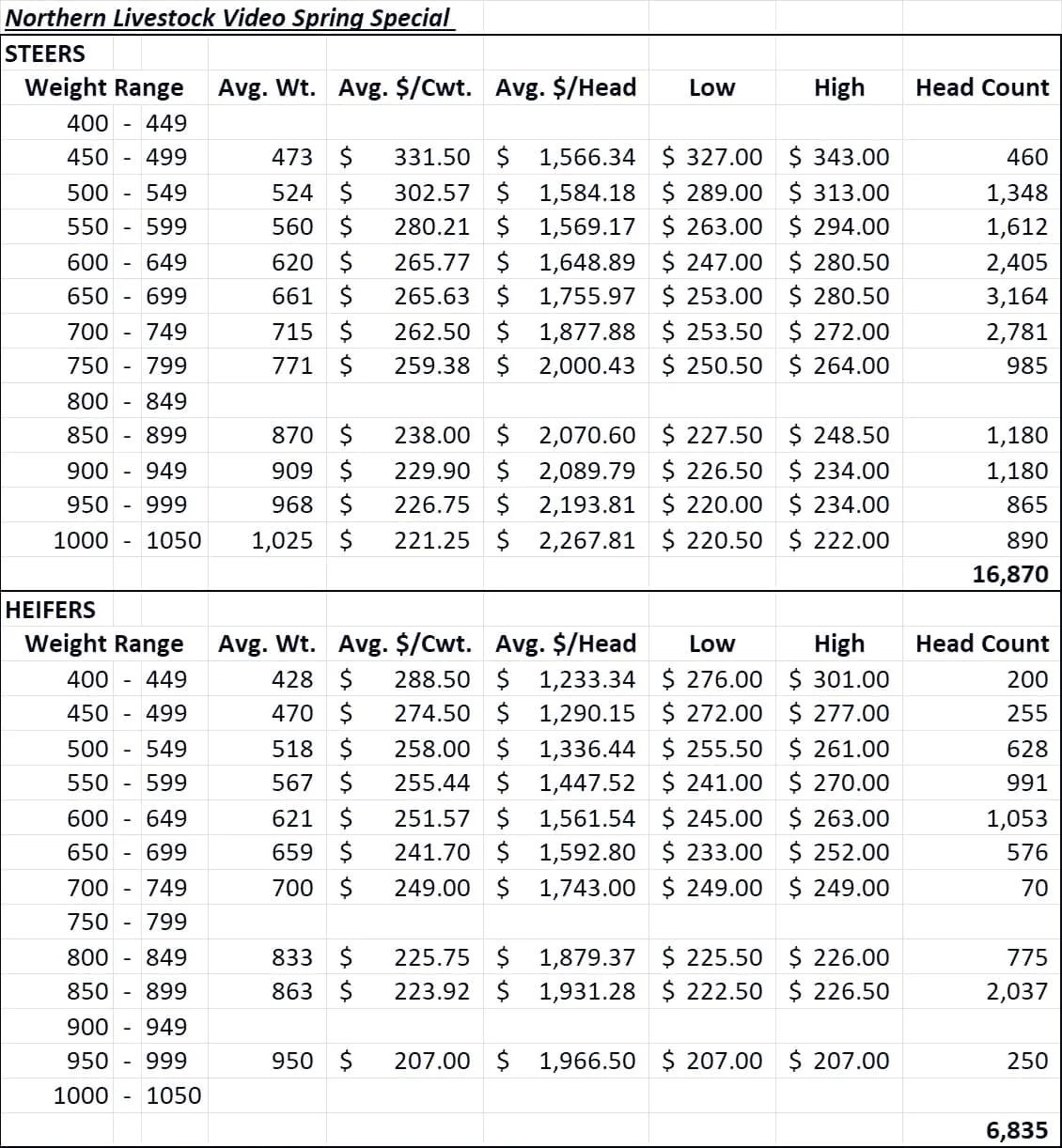 Northern Livestock Video's next sale is their Summertime Classic on July 24-26 with the deadline for consignments July 7. For more information, contact your local representative or visit www.NorthernLivestockVideo.com.
Source: Western Ag Network