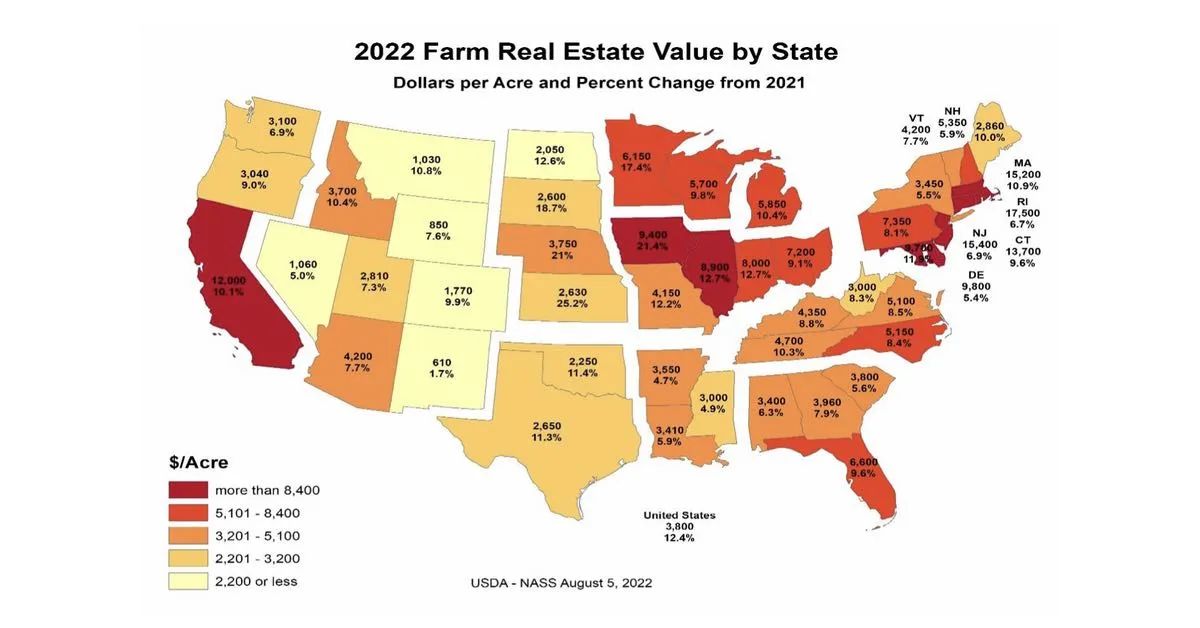 Farmland Values Jump 12% from 2021
August 12, 2022 - The USDA's annual Land Values Report shows that farmland values pushed higher this year. Tony Dorn is Chief of the Environmental, Economics, and Demographics Branch of the National Agricultural Statistics Service. He says that farmland values jumped more than 12% from last year. This is the highest increase overall for the value of farm real estate since 2006 when land values increased 14% from 2005.
"For cropland, there were strong increases in the Plains States," said Dorn. "For instance, Kansas cropland increased the most of any state, a 24 percent increase from last year. Nebraska cropland increased the second-most at 21 percent, and Iowa increased 20 percent."
Pastureland values averaged $1,650 per acre this year, an increase of 11.5% over last year.
Dorn called it an "unusual year" with increases across the board noting that we typically see variations in states and regions of increases and decreases.
To view the full report, click here.
Source: NAFB & NASS