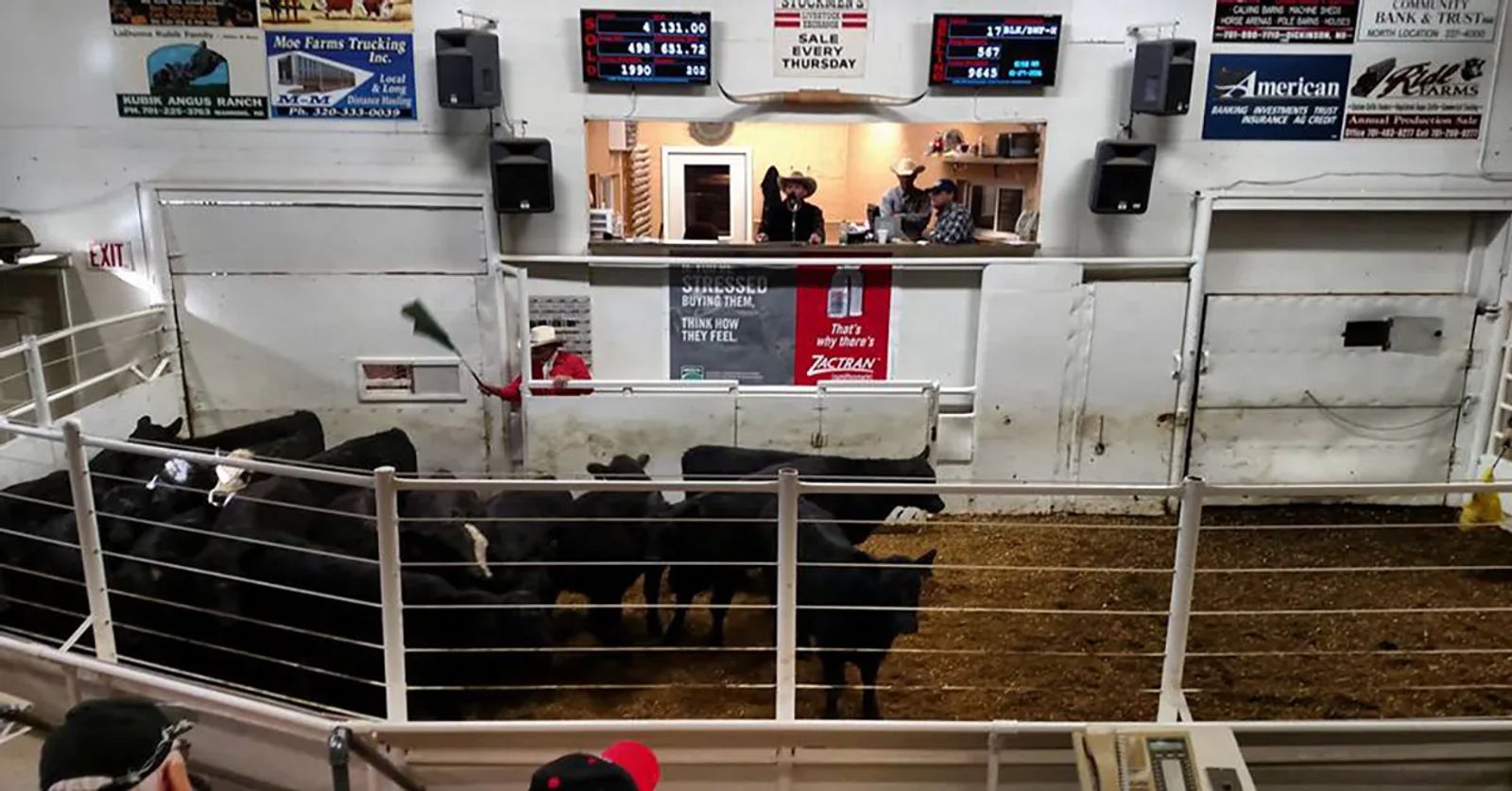 Drought Forces Ranchers to Make Tough Decisions about Selling Cattle
August 16, 2021
As the drought continues across the West, farmers crops have been devastated and ranchers are having to make tough herd management decisions because of the lack of water and pasture for their livestock.
Last week at the Cattle Industry Convention and NCBA Trade Show in Nashville, the Western Ag Network talked with Larry Schnell, owner of Stockman's Livestock Exchange in Dickinson, North Dakota and president of the Livestock Marketing Association (LMA) about what he's hearing from ranchers during this very challenging time.
"What they're telling me is that they're spending time at the kitchen table trying to decide how much feed they're able to gather up so how many cows they're going to be able to hang onto," said Schnell. Plus, when they're going to sell calves. They're also deciding if they're going to try and background their calves or sell them right off the cow a month or two early. A lot of important decisions to be made right now."
He says for those having to sell their cattle, at least the market remains in pretty good shape.
"There's no question about it," said Schnell. "The calves and yearlings especially are looking like a really good market. Hopefully, we don't get a mass selling over the course of a month. If we can spread that marketing out, I think this market can stay very strong. It might even just continue to get stronger. We all know that due to this drought and the size of it, in the next couple of years this market is going to be strong."
Cattle market analysts agree.
During its Outlook Seminar, held as part of the 2021 Cattle Industry Convention and NCBA Trade Show, CattleFax forecasted the average 2022 fed steer price at $135/cwt., up $14/cwt. from 2021, with a range of $120 to $150/cwt. throughout the year. All cattle classes are expected to trade higher, and prices are expected to improve over the next three years. The 800-lb. steer price is expected to average $165/cwt. with a range of $150 to $180/cwt., and the 550-lb. steer price is expected to average $200/cwt., with a range of $170 to $230/cwt.
Finally, forecasted utility cows at an average of $70/cwt. with a range of $60 to $80/cwt., and bred cows at an average of $1,750/cwt. with a range of $1,600 to $1,900 for load lots of quality, running-age cows.
The session concluded with an overall positive outlook with CattleFax expecting margins to improve as cattle supply tightens and producers gain leverage back from packers and retailers, beef demand to remain solid with expected export growth, and utilization and packing capacity to improve over the next few years. They also noted that the economy has made gains in 2021 and should stay stronger with low interest rates and government stimulus fueling consumer spending.
Source: CattleFax & Western Ag Network