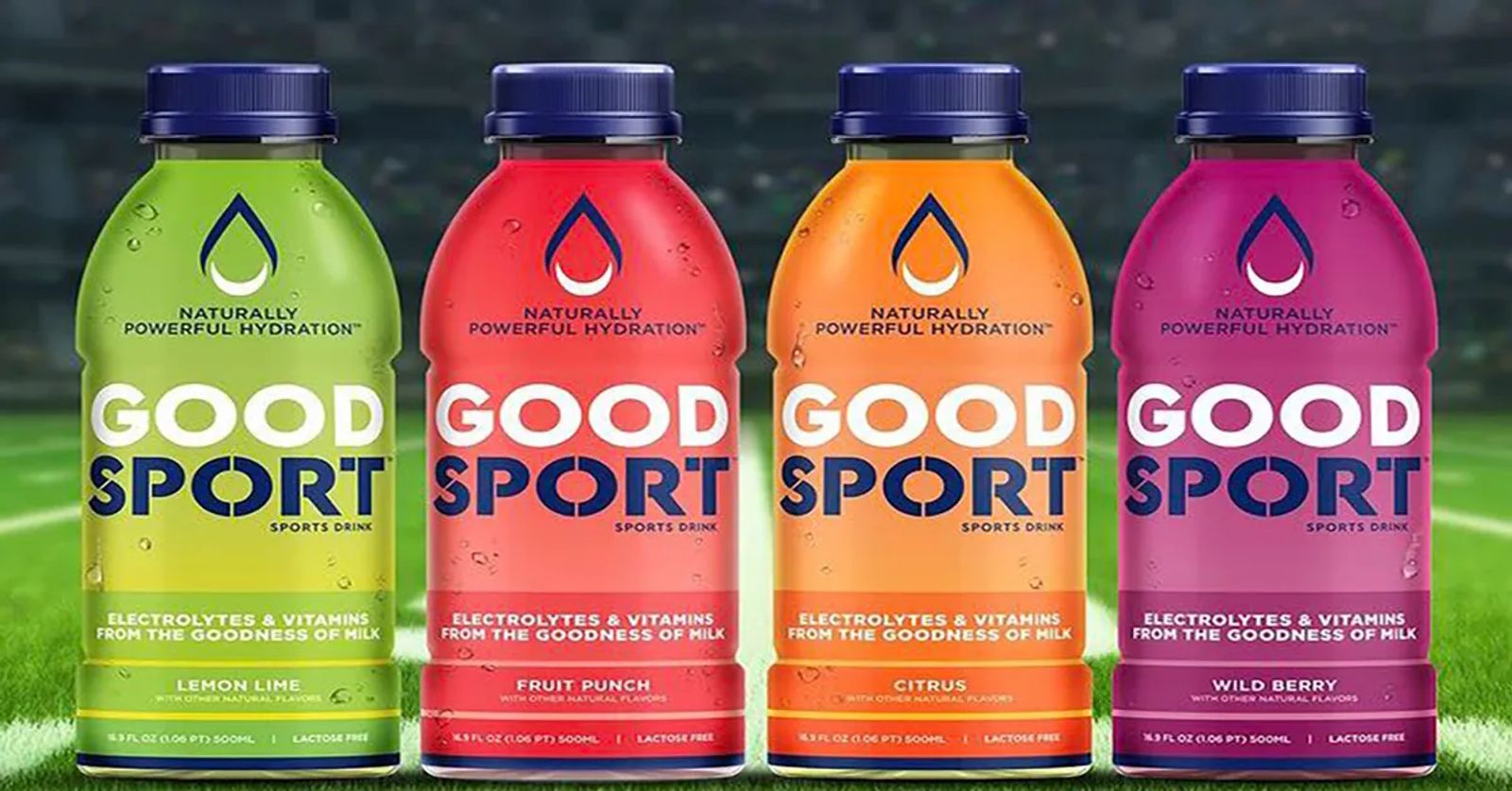 Dairy-Based Sports Drink Launches with Industry Support
February 25, 2021
A Chicago-based start-up has launched GoodSport, a sports drink that is 97 percent dairy and aims to compete nationally against leading brands.
This first-of-its-kind natural sports drink made from the goodness of milk and backed by science will be available this month at Amazon.com and www.goodsport.com. Broader retail distribution is planned for later this year. The product launched with support from the dairy checkoff and other industry groups.
GoodSport Nutrition Founder & CEO Michelle McBride conceived the concept after being frustrated with the sports drink category options.
"I didn't want my son drinking sports drinks filled with artificial ingredients that were being offered to him at his baseball games," she said. "I gave him chocolate milk as a healthier alternative after his workouts and it provided the inspiration to look at milk as a source of hydration during physical activity."
Milk is a natural source of the essential electrolytes and carbohydrates needed to provide effective hydration. In fact, scientific studies have shown milk hydrates better than traditional sports drinks and water.
However, milk's consistency and protein content, which slowly digests, were barriers for athletes before and during exercise. GoodSport's patent-pending formula and process cracked the code to provide naturally powerful hydration in a clear and thirst-quenching beverage. It delivers three times the electrolytes and 33 percent less sugar than traditional sports drinks, McBride said. All ingredients are from natural sources and the beverage provides a good source of calcium and an excellent source of B vitamins. It is lactose free and shelf stable.
To bring her idea to life, McBride engaged recognized experts in sports nutrition and from across the dairy industry. Dairy Management Inc. (DMI), which manages the national dairy checkoff, assisted McBride with category insights and provided contacts to accelerate speed to market. State and regional checkoff teams also offered support. Dr. Greg Miller of National Dairy Council serves on the company's scientific advisory council and McBride also participated in the Dairy Farmers of America Co-Lab Accelerator for startups. The 90-day program offers training, growth opportunities and mentorship.
Source: USAgNet