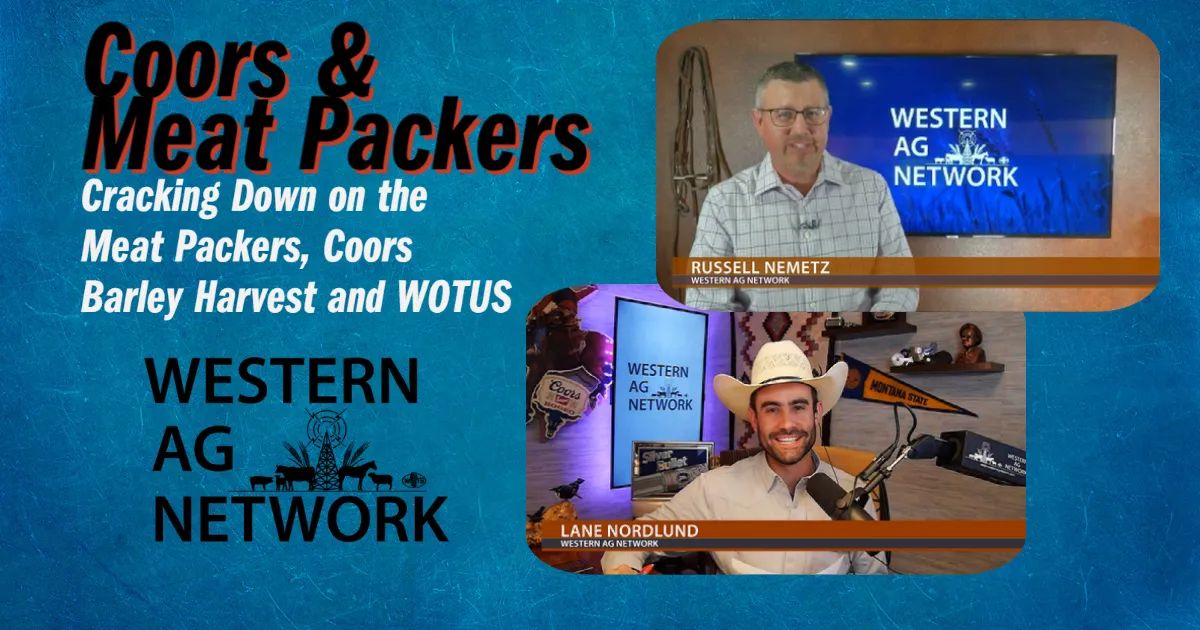 Coors and Meat Packers
July 23, 2023
Western Ag Nework's Lane Nordlund and Russell Nemetz discuss a few top stories important to farmers and ranchers.
From cracking down on the meat packers, Coors barley harvest in Colorado, Biden Administration WOTUS presses on with WOTUS rule, higher cull cow/bull prices and more!
Watch or Listen to the Latest Show:
Watch the VideoCast below:
Listen to the Podcast Audio of show.
Source: Western Ag Network