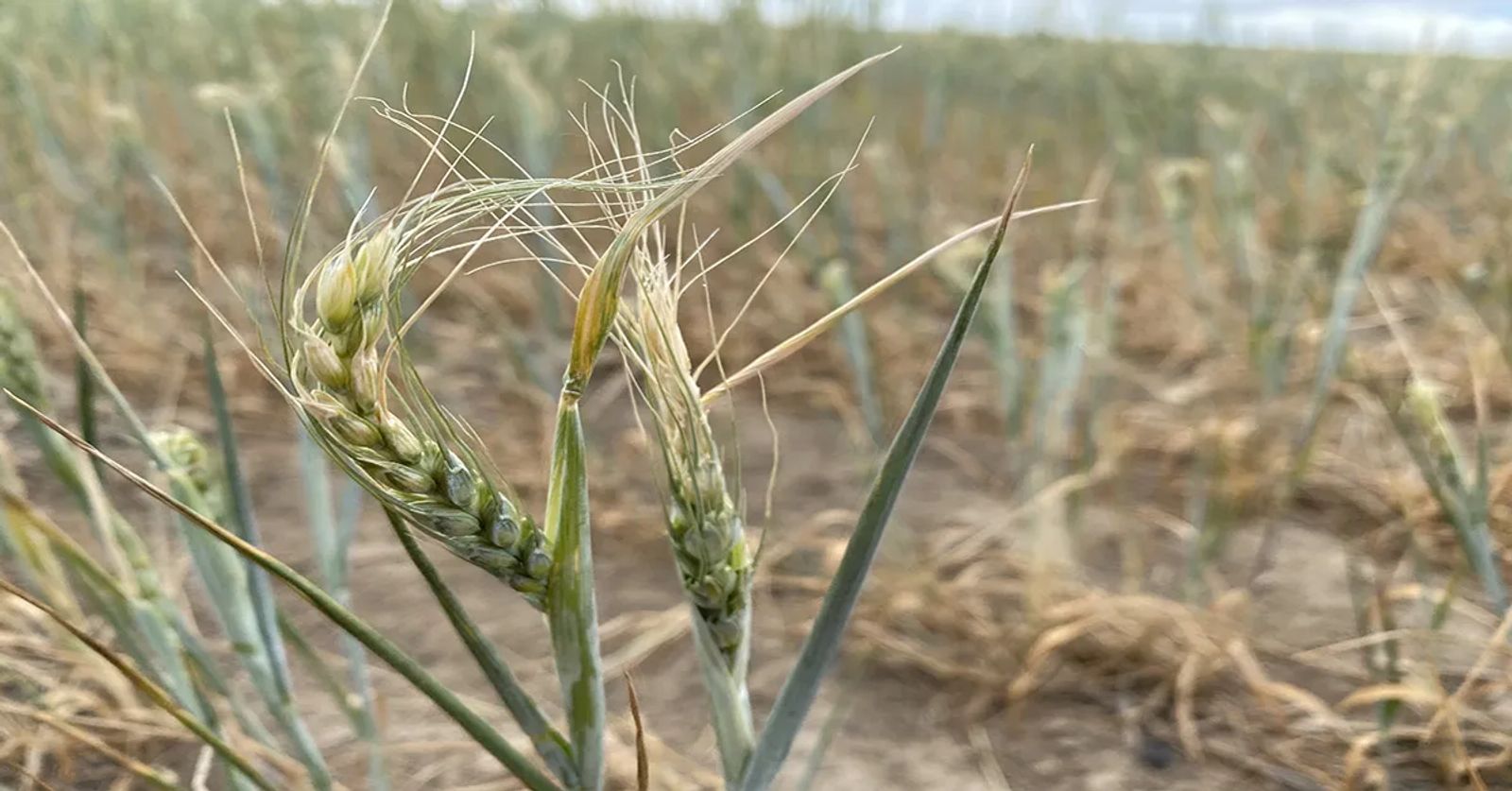 Columbia Grain Helping Growers During Record Drought
July 14, 2021
Drought continues to take its toll on crops across the Northern Plains and Pacific Northwest. According to this week's crop progress report, just 16% of this year's spring wheat crop is good-to-excellent condition-the lowest rating since 1988.
Columbia Grain International (CGI) PNW Business Execution Manager in Grangeville, ID says the tough thing about being a farmer is Mother Nature is their number one nemesis.
"Mother Nature gives and Mother Nature takes," says Lorentz. "You never win a battle with Mother Nature. And probably the biggest mistake guys make from time to time, especially when it comes to their emotional well-being, is just thinking they can beat Mother Nature. If it's going to rain, it's going to rain. If it's going to be hot and dry, it will be hot and dry. And all you can do is deal with the aftermath of the whole thing. That's what Columbia Grain is here for, try to help guys manage their way through that."
This year's tough growing conditions here in the United States, along with production challenges in other wheat producing countries, are pushing commodity prices to 8-year highs. And this is giving farmers a little good news in an otherwise tough year price wise.
"The demand is there right now," said CGI Senior Manager Larry McCollum in Crystal, ND. "And with a smaller crop, the demand will stay and it will help the producer price wise."
To say it's challenging in farm country right now is a huge understatement. But CGI Business Manger Brian Britt in Great Falls, MT wants farmers to know that they're not alone and that CGI is standing by to help.
"We've been cultivating growth and building relationships with farmers since 1978," said Britt. "We're here for their marketing advice and we've built good relationships. When they struggle, Columbia Grain struggles. So, we feel their pain and all we can do is pray for rain and get through it."
Meanwhile, the condition of the nation's corn crop did something last week it hasn't done in a while-it improved, albeit just slightly to 65 percent good to excellent. As for the U.S. winter wheat harvest, it's at 59 percent complete.
Source: Montana Ag Network and Western Ag Network