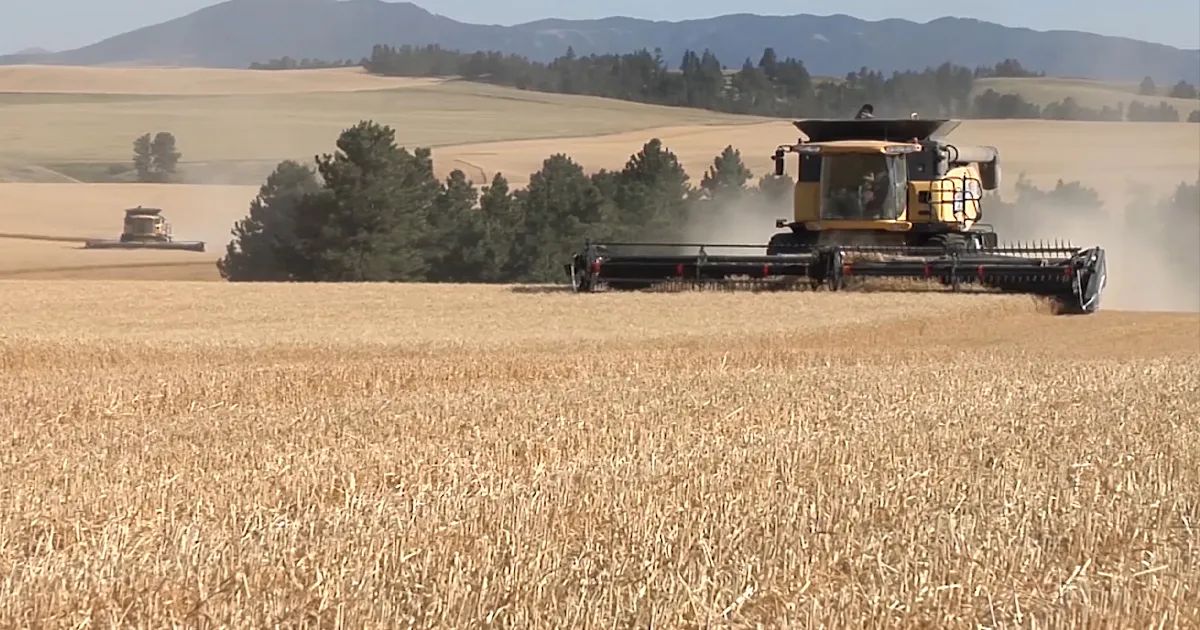 Columbia Grain Helping Farmers Maximize Profits with Producer Solutions
January 24, 2023
Columbia Grain International (CGI) is ready to help farmers in 2023 maximize their profitability with it's new Producer Solutions platform. During the Montana Grain Growers Association Convention in Great Falls, Mont., Trevor Wolery from Rudyard explained the benefits of Producer Solutions to their farming operation.
"We decided to use it because in our business we have debt we need to protect," said Wolery. "We have input costs that are constantly rising and sometimes you need to lock prices in. We decided to be proactive at marketing some of these bushels."
He also talked about what risk management tools their utilizing.
"In the past, we've done some cash contracts and some hedge-to-arrive (HTA) contracts" said Wolery. "This year, they came out with some accumulator contracts that were intriguing. My wife Karleen and I thought we should try one. So, we tried a small one and and we'll we'll see how it goes this fall."
He encouraged other farmers to learn more about Producer Solutions.
"I would encourage them all to go to their local CGI elevator and see what kind of options are out there to take advantage of the market while we can," said Wolery. "We've always had good hindsight but we don't have very good foresight in this business at times as a producer."
To learn more about Producer Solutions, farmers visit www.columbiagrain.com.
Source: Western Ag Network