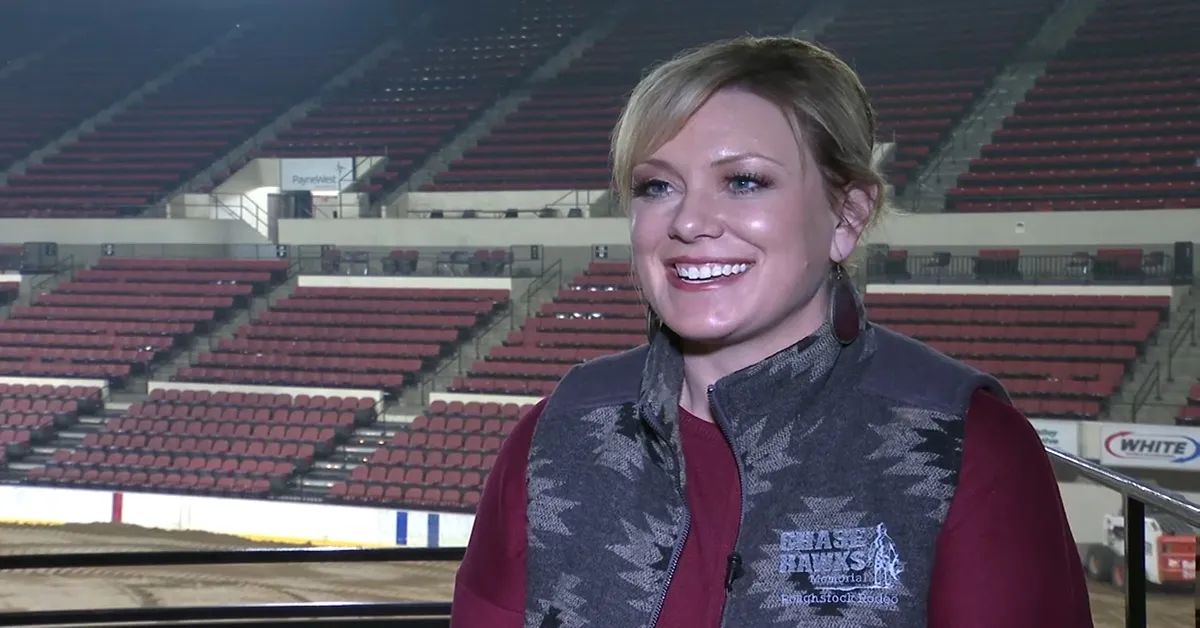 Chase Hawks Roughstock Rodeo Back in Action this Weekend
December 17, 2021
For rodeo fans who like the roughstock events, Billings, Mont. is the place to be December 18 because it's time for the 26th Annual Chase Hawks Roughstock Rodeo.
Teddi Vogel is the Chase Hawks Memorial Association's executive director and says that after taking a year off last year because of COVID, this year's event is going to be bigger and better.
"Not only are we now a sanctioned PRCA roughtstock rodeo that our contestants are going to earn some money to go towards the 2022 NFR, but we're also having a Chancey Williams concert in the arena immediately following the rodeo, which has never been done before," said Vogel. "The stage will lower to the dirt and he''ll put on a full 90-minute concert. So, you get a full roughstock rodeo and a full concert for one ticket price and it's going to be absolutely fantastic."
The former Wyoming saddle bronc rider says he's excited for the opportunity to play at the Chase Hawks Roughstock Rodeo.
"I've always wanted to play it," said Williams. "We've played the NFR for four years and all my friends that are at the NFR riding ask if I'm going to Chase Hawks? I've never made it but I've always wanted to to go there. I've asked around through the years if they have a concert because we would love to come up and play it. And it finally worked out this year. Over the years, I've heard it called the 11th round of the NFR. I think it's going to be a lot of fun and we're excited to play it. Billings is close to home and I have a lot of friends and family and fans there. So, we're really excited to be a part of the of the Chase Hawks this year."
Not only is the Chase Hawks Rouchstock Rodeo a ticket to some of the best rodeo action in the world, it's also an opportunity to help provide financial assistance to individuals and families in crisis.
"To date, we've given over $1.5 million to families in need in the Billings area," said Vogel. "All of our proceeds from all of our events go directly back to our crisis fund to help those folks with any unexpected financial crisis they may be facing. So, your rodeo ticket purchase and your merchandise ticket support Chase Hawks."
Rodeo action starts at 7 PM on Saturday, December 18 at the MetraPark First Interstate Arena in Billings, Mont. The PRCA's Will Rasmussen will be the announcer.
For tickets, contact the MetraPark's box office at 406-256-2400 or purchase online at www.metrapark.com.
Source: Montana Ag Network & Western Ag Network