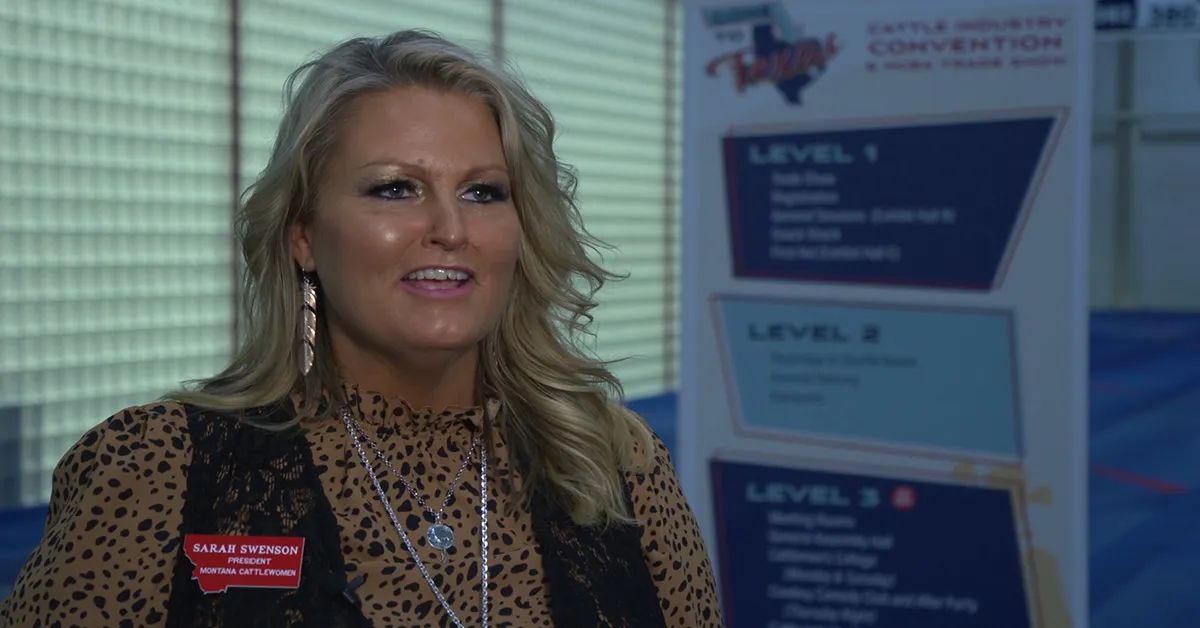 Cattlewomen Help Deliver Beef's Powerful Message
February 1, 2022
This week one of the organizations meeting at the Cattle Industry Convention and NCBA Trade Show in Houston, TX is the American National Cattlewomen. Sarah Swenson is president of the Montana Cattlewomen and says educating consumers about beef is one of their top priorities-especially to young people.
"It's really awesome to get together with other ladies from all across the country that are so passionate about the beef industry and the amazing protein that we have available to us," said Swenson. "We're talking a lot about right about youth and the importance of beef and even children under two years old, the nutritional values, what it can do and just reaching out to the consumers."
She describes their action plan for reaching these young people and their parents.
"There's lots of ways we can do it. One is educating pediatricians," said Swenson. "It's a big step for us but they're finally listening. So, that's great. The other is just getting in all available resources. We want to reach out to recipe sites to where consumers are going and where moms are going."