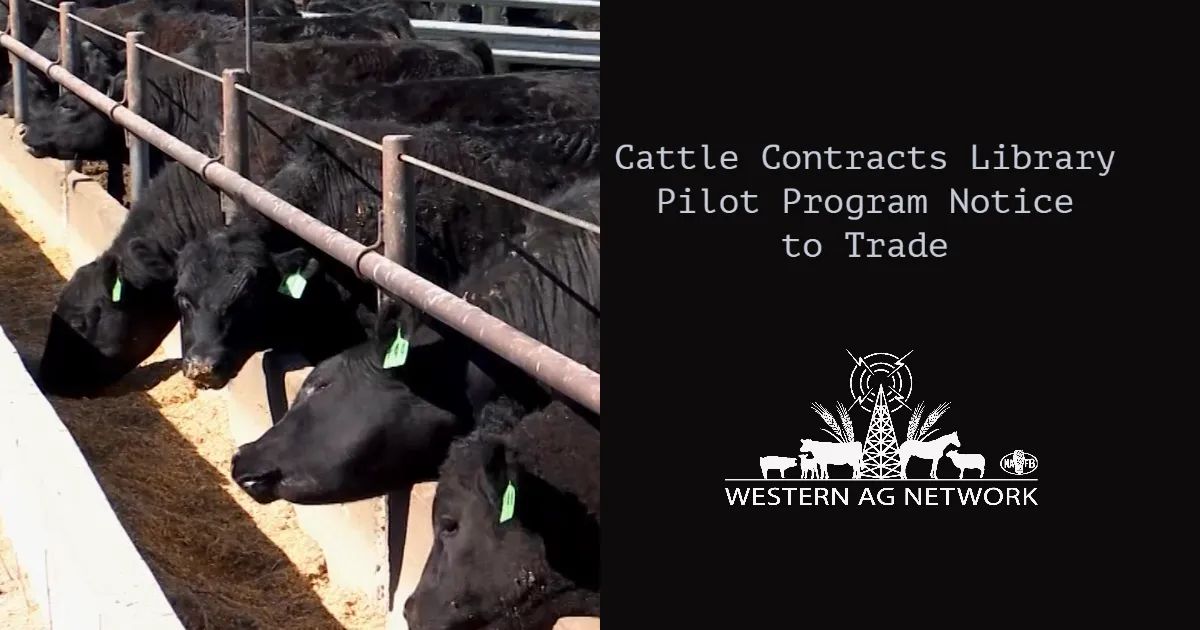 Cattle Contracts Library Pilot Program Notice to Trade
September 22, 2022
The Consolidated Appropriations Act of 2022 directed the U.S. Department of Agriculture's (USDA) Agricultural Marketing Service (AMS) to create a Cattle Contracts Library Pilot Program (library) to increase market transparency for cattle producers. AMS hosted a listening session in April 2022 to begin the process of gathering feedback from stakeholders. Feedback gleaned from this meeting and over the subsequent months has informed the development of the pilot library, including comments related to content, frequency of reporting, and usability. From this process, AMS developed a working library model which was primarily populated with inactive contracts. The model was presented to a wide range of stakeholders and end users, with a focus on content and usage.
In order to populate the pilot with information from active contracts, AMS is currently drafting a rule which will result in publication of a regulation to ensure complete reporting of contractual information and volumes purchased against the contracts using the criteria established under the Livestock Mandatory Reporting statute (packers who slaughter 125,000 head of cattle annually). AMS will communicate via a public announcement once that rule is available. All information related to the library pilot is posted on the AMS Cattle Contract Library webpage.
The National Cattlemen's Beef Association (NCBA) released the following statement in response to a Notice to Trade published today by the U.S. Department of Agriculture's (USDA) Agricultural Marketing Service (AMS) related to the Cattle Contracts Library (CCL) pilot program:
"The Cattle Contracts Library is designed to be a tool for cattle producers, making information accessible which may in turn allow them to capture unrealized value for their livestock," said NCBA Vice President of Government Affairs Ethan Lane. "We are pleased to see the pilot program progressing and note the important decision to use the Livestock Mandatory Reporting statutes as a basis for any subsequent rulemakings. We look forward to continuing to work with staff at AMS to ensure the success of this tool as well as the protection of our members' proprietary business information."
Read NCBA's comments on the CCL, submitted to AMS in April 2022 here.
Source: USDA, NCBA and Western Ag Network